Keeping with the times: The importance of implementing sustainable jewellery retail practices
August 18, 2017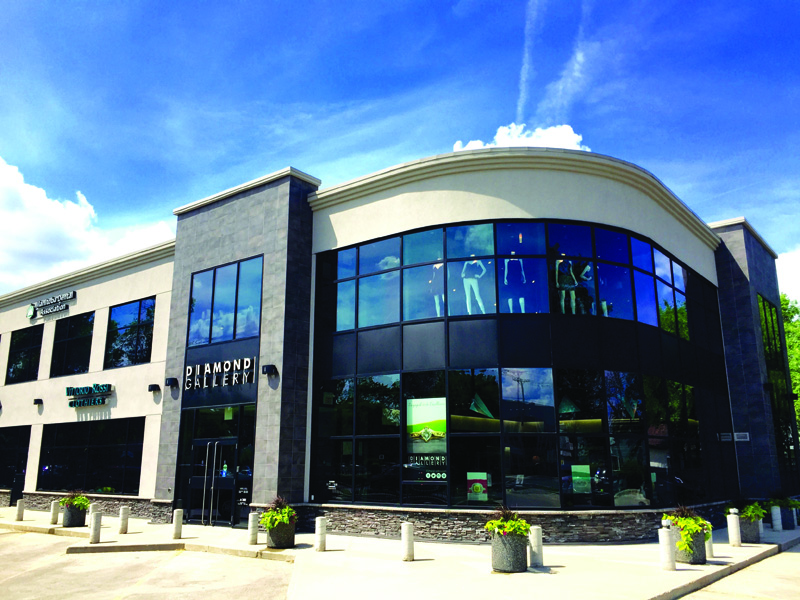 By Allan Malbranck
Delivering the ultimate client experience is the goal of any customer-oriented business. From sales presentations to client education and the appearance of your showroom, the various dimensions of the client experience and how we deliver on these can vary dramatically from one business to the next.
Today's, and more importantly, tomorrow's successes, will be shaped by how we critique each seemingly minuscule detail of our businesses. To not just survive, but to prosper, will require adapting to an ongoing culture of change in globally competitive thinking. Sustainability is just one of the many dimensions of the client experience consumers consider and critique as they determine which jeweller to shop with.
A growing number of boomers, generation-X, generation-Y, and even generation-Z consumers look to the social, environmental, and economic sustainability of a brick-and-mortar store or online business as part of their decision on where to buy.
As a starting point, many consumers look to a business's website to gain perspective on the products and services offered by a company, as well as their culture, and business practices. We should remember, today's savvy consumer is in a better position than ever before to keep jewellers accountable to the practices they claim to follow with various online reviewing tools. It may be surprising just how many opportunities we have to shape a sustainable future.
Social sustainability
If a potential customer trusts they are purchasing conflict-free diamonds, then they are choosing to support the improvement of human rights through the knowledge of a stone's origin.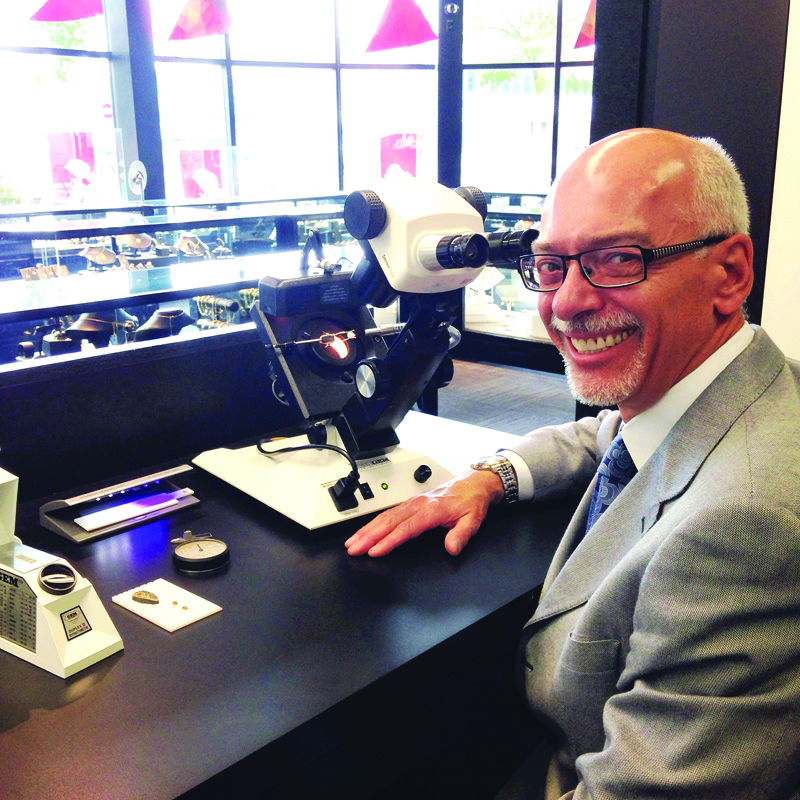 Jewellers should ask themselves the following questions: How accountable is the chain of custody when a potential customer asks about conflict-free diamonds? Do we trust our suppliers' chain of custody if the product has been manufactured off shore? If used diamonds are purchased from the public or online, are these used diamonds filtered into new conflict-free inventory or segregated in the chain of custody? Are suppliers and diamond merchants differentiating between synthetic diamonds as natural conflict-free diamonds in melee stones either loose or mounted?
The point to drive home on these questions is one of transparency in the evolving chain of custody from suppliers to merchants, and merchants to customers.
Another important aspect of social sustainability is from the community perspective. This is where brick-and-mortar storefronts have an edge over online competitors.
If a store's corporate culture is community focused, this should be part of everyday store activities. A business's corporate culture should be authentic and reflected on multiple levels. By supporting local non-profit organizations, charities, and community events, a retailer shows commitment to the community supporting it.
A jeweller could ask themselves the following questions regarding social sustainability: Does my corporate culture include volunteering, sponsorships, and donations? What are the goals and objectives in terms of philanthropy? Is charity a casual thought, or a dedicated year-round practice? An extension of this could also be supporting and volunteering on one of the many Canadian jewellery associations.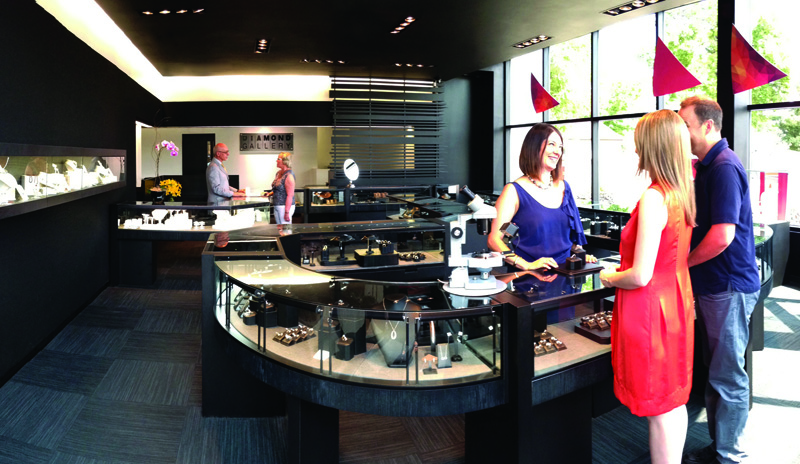 Environmental sustainability
The Paris Climate Change conference in October 2016 displays our global concern for our planet's future. The jewellery industry should not only be paying attention to these discussions, but also participating in finding new ways to decrease our cumulative environmental impact.
A jeweller could ask themselves the following questions regarding their business practices in environmental sustainability: Do you know and disclose if your precious metal inventory was mined, used, or from recycled sources of origin? Is the white gold ring inventory free of toxic rhodium plating?
Our company has made a bold commitment to the environment by eliminating rhodium on our Diamond Gallery ring designs.  We are transparent about the issues surrounding rhodium plating with each of our clients, and have been explaining the after-sale service benefits of rhodium-free white gold since 2002.
When given an opportunity to create something new, it's important to consider its environmental impact.
In 2008, Diamond Gallery acquired, designed, and built on repurposed land next door to where our business first opened in 1992. When presented with the opportunity to erect a new space for our business, we were excited to consider the environmental benefits of a green building as part of our plan. Today, we are proud to be one of North America's first luxury professional retail buildings with low maintenance materials, a well-to-well geothermal system complete with automated air quality systems efficient from -40 C (-40 F) to 30 C (86 F), and a white roof to minimize heat gain during hot summers.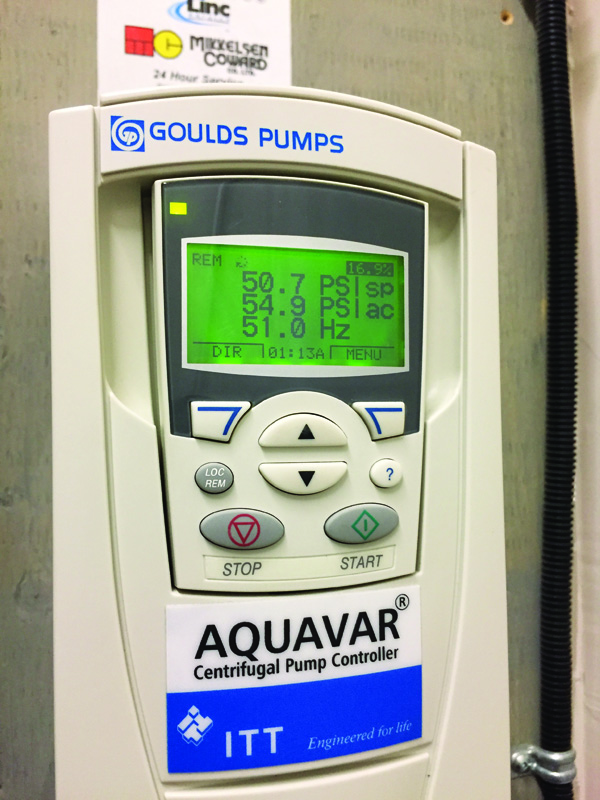 We pioneered green leases with our tenants, including the use of repurposed or recycled building materials, 90 per cent recycled garbage, rechargeable batteries, energy efficient lighting, water, and reduced monthly parking rates for electric cars.
As an example of forward thinking store design, we devised our showcases in 1992 to be modular with opposing beveled corners. In 2009, we simply re-configured these showcases with additional complementary cases into our new layout and retrofitted them with LED lighting.
A jeweller could ask themselves the following questions regarding environmental sustainability: How many sustainable features are a part of the physical building and tenant improvements of the space? What type of systems does the company have in place in regards to recycling and environmental efficiencies i.e. a set-back thermostat and heat recovery ventilation (HRV)? Does the company encourage the use of washable cups and glasses as opposed to bottled water and disposable paper cups for clients? These are few examples of ways we all can help decrease our impact on the environment.
Economic sustainability
Economic sustainability has become critical in a world divided by two drivers: the evolution of sustainable and innovative initiatives, and the craving for cheap off-shore products. It's important to provide a range of options for each type of client.
For instance, when pricing an engagement ring, we like to show clients price options  made by either machine/mass produced, or handcrafted heirloom-quality custom design jewellery created in Canada. The mass produced jewellery option competes successfully with Internet competitors. The handcrafted and recommended option is based on a personal and professional luxury experience, where we feel we can build a relationship to create long-term clients. When a positive and lasting relationship is nurtured with a client, a business will have minimized the risk of insolvency, increasing economic sustainability.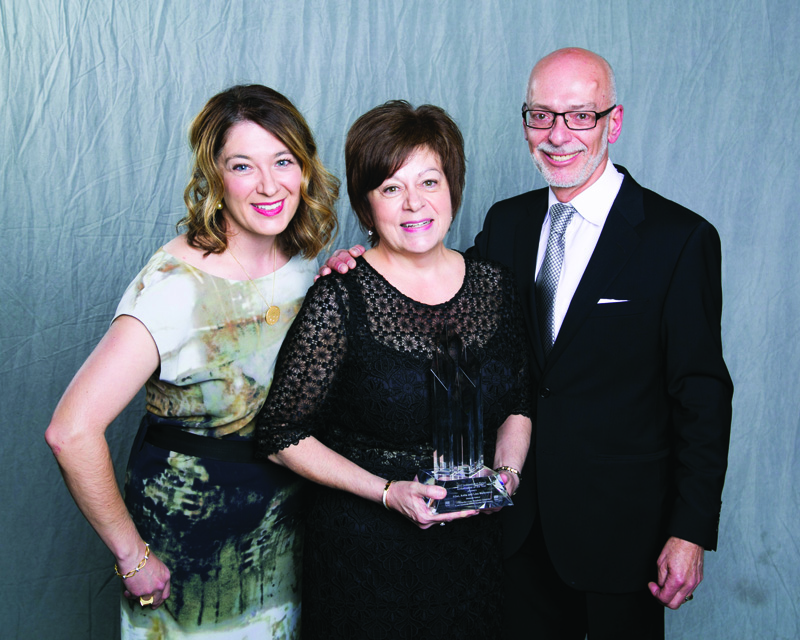 In order to be successful in the future, a business requires a unique selling proposition to set itself apart from competition. Whether it be local storefronts, big box stores, or online merchants, each vendor offers a specific set of features and benefits—or lack thereof—to their clients. It is important to remember, jewellery is a discretionary purchase, and today's consumer has an array of options to consider when acquiring a new ring, bracelet, necklace, or earrings.
How a business stands out in the eye of the consumer will determine its ability to survive by delivering an experience to clients; whether it caters to their every need or simply a commodity online purchase with no personal interaction. Each and every consumer has an expectation of what the transaction should include or entail.
Our clientele, for instance, connects with the family-oriented old-fashioned customer service experience we offer; we have been told it's a breath of fresh air in a time where personalized interaction in a retail setting is lacking. We choose to make sustainability a feature of this experience and explain how a customer is contributing to our vision with their purchase. Transparency is vital to gaining the customer's trust, especially in an industry based on voluntary ethics.
Social, environmental, and economic sustainability can be valuable differentiators between one business and another. Analyzing each of these areas annually will help nurture a successful long-term business. The current cost to undertake more green options is minimal compared to long-term payback, making sustainability a viable option. Overall, the legacy we choose to leave as business owners and members of our communities is in our hands. How we choose to make an impact is up to us.
Allan Malbranck is a Gemological Institute of America (GIA) graduate gemmologist and jewellery designer at the Diamond Gallery in Winnipeg, which he co-owns with his wife and daughter. Their award-winning business provides custom jewellery design and builds personal relationships with their clientele. As a business innovator with nearly 50 years' experience in the jewellery industry, Malbranck established Western Canada's first Canadian Jewellers Association (CJA) accredited gemmology laboratory, and opened North America's first environmentally sustainable luxury retail building with his wife Anita in 2009. The Diamond Gallery was recently named Independent Retail Ambassador of the Year by the Retail Council of Canada (RCC).
Endnotes:
[Image]: https://www.jewellerybusiness.com/wp-content/uploads/2017/08/1735-Corydon-Avenue.jpg
[Image]: https://www.jewellerybusiness.com/wp-content/uploads/2017/08/Dad-gemmology-desk-2016-edit-smaller.jpg
[Image]: https://www.jewellerybusiness.com/wp-content/uploads/2017/08/Store-Photo-for-Naida-sell-sheet-cropped.jpg
[Image]: https://www.jewellerybusiness.com/wp-content/uploads/2017/08/controller.jpg
[Image]: https://www.jewellerybusiness.com/wp-content/uploads/2017/08/RCC2017IndepentRetailerOfTheYear.jpg
Source URL: https://www.jewellerybusiness.com/awards-recognition/keeping-with-the-times-the-importance-of-implementing-sustainable-jewellery-retail-practices/
---