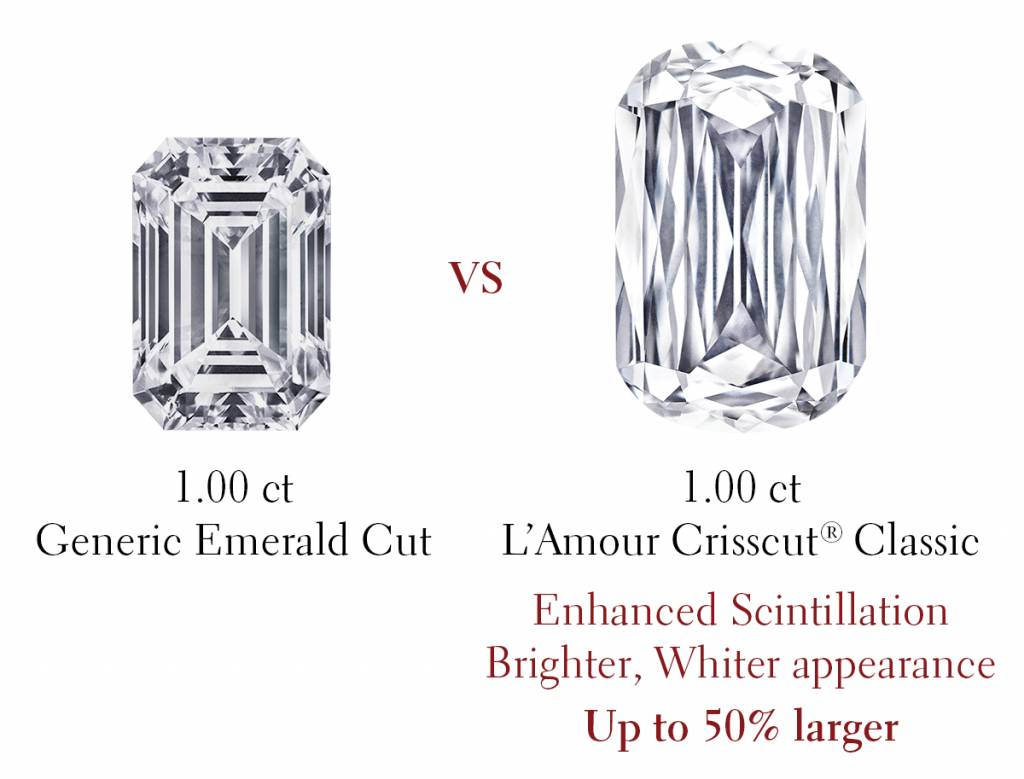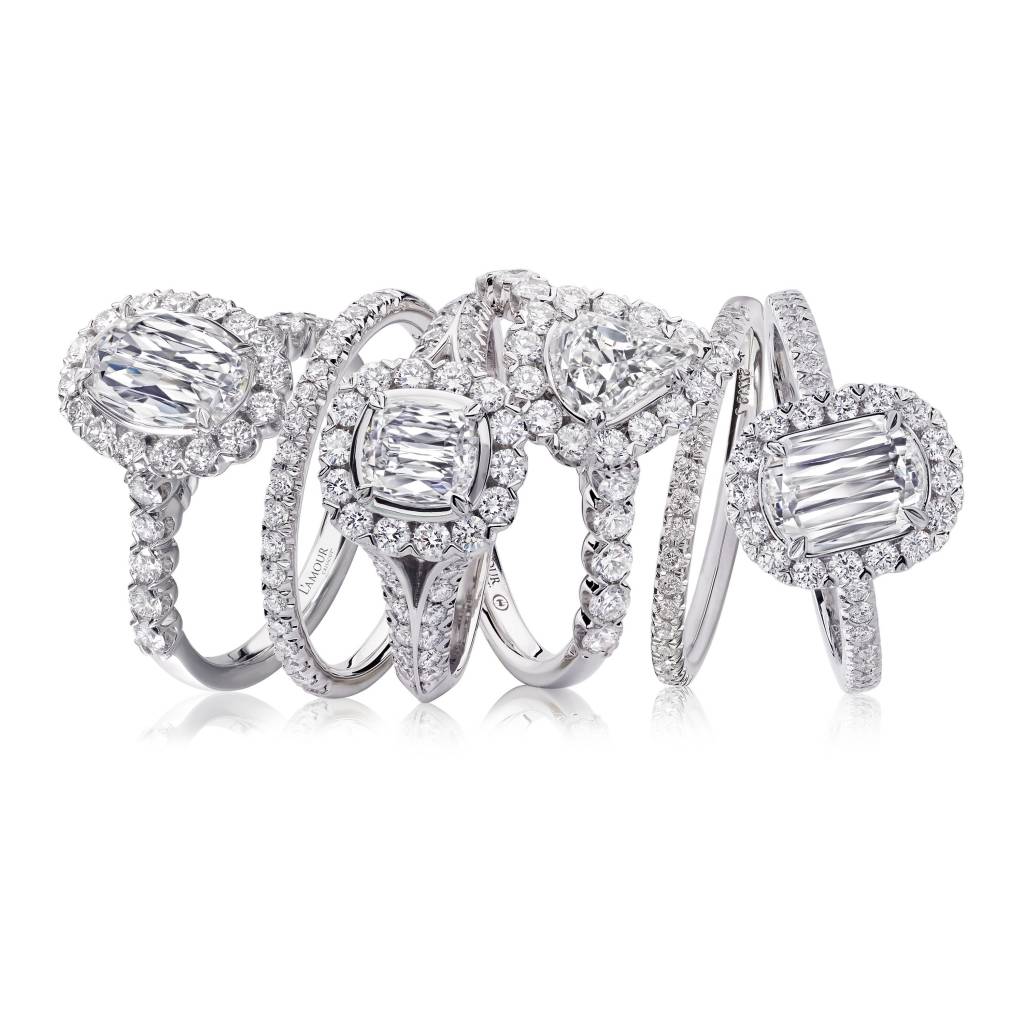 Christopher Designs is a New York City-based jewellery designer and manufacturer headed by Christopher Slowinski. Through exacting research of symmetry, proportion, and angles, Slowinski has meticulously crafted a portfolio of proprietary and patented diamond cuts that ignite and release the maximum fire potential within a diamond and provide the highest perceived value.
Crisscut® diamonds, because of their unique and enhanced cut, appear brighter and whiter than their standard-shaped counterparts, exhibiting superior light performance that bursts with fire and brilliance.
L'Amour Crisscut® builds upon the dazzling optical qualities of the Crisscut® technology, providing a diamond that is super brilliant and breathtakingly bright, with a silhouette size of up to 50 per cent larger for maximum impact.
Christopher Designs helps you to differentiate your store from the competition, offer something significantly unique to your customer, and keep your diamond business profitable. Our patented diamond cuts allow you to offer your customer a brighter, whiter diamond that maximizes light performance and looks larger than generic-cut counterparts.
Find out more about Christopher Designs jewellery and diamond cuts at www.christopherdesigns.com.
All information listed in this section was submitted by Christopher Designs.
Kenilworth Media Inc. cannot assume responsibility for errors of relevance,
fact or omission. The publisher does not endorse any products featured in this article.