Come celebrate 40 years of AGTA GemFair™ Tucson!
November 15, 2021

[1]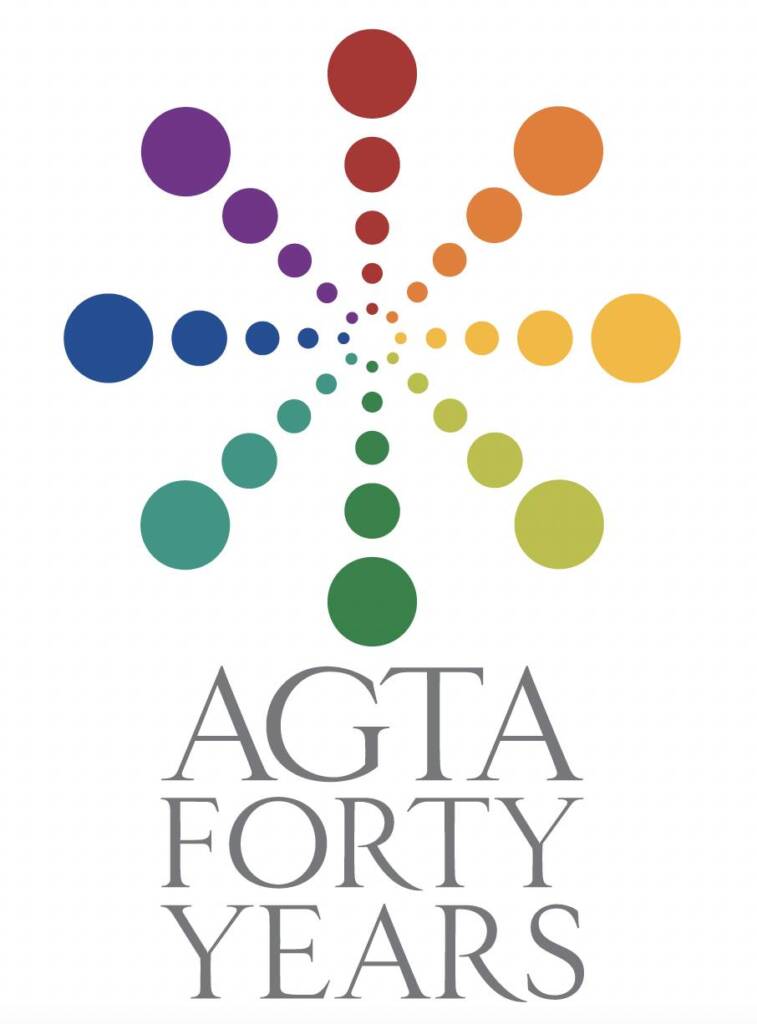 [2]For the past 40 years, AGTA has built a flourishing organization, priding itself on producing internationally regarded and highly attended tradeshows.
Like you, we have experienced, in the past many months, unprecedented challenges. This is why we are committed to continue to do what we have in the past: provide a safe, healthy, pleasurable environment where buyers can continue to discover and purchase the most exquisite coloured gemstones, cultured pearls, and fine coloured gemstone jewellery to help grow and add profitability to their businesses! Attendees will find the latest in technology and services, on-site testing from the best laboratories in the world, and a comprehensive education series, focused on topics ranging from bench jeweller techniques to gemstone identification to the latest in social media marketing!
Come join us at the 40th AGTA GemFair™ Tucson, February 1 to 6, 2022, at the Tucson Convention Center. Register online here[3].
After the show on Tuesday, February 1, be sure to also stop by and raise a glass with us at the AGTA 40th Anniversary Party. All AGTA attendees are welcome! Please RSVP here[4].
We look forward to seeing you in person in Tucson!
Endnotes:
[Image]: https://www.jewellerybusiness.com/wp-content/uploads/2021/11/BN_AGTA2.jpg
[Image]: https://www.jewellerybusiness.com/wp-content/uploads/2021/11/40th-Anniversary-Logo-Stacked.jpg
here: https://bit.ly/3qrqf6s
here: https://bit.ly/3H4ceBz
Source URL: https://www.jewellerybusiness.com/branded-news/come-celebrate-40-years-of-agta-gemfair-tucson/
---