How to maximize your business potential
October 5, 2020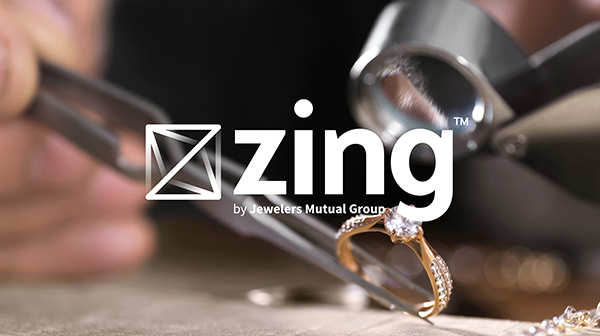 [1]
There are countless tools available geared at maximizing jewellery businesses, but there's just one problem: they're not connected.
If the leading services providers were together in one place for anyone to access, that would be a giant leap for jewellers everywhere.
Jewelers Mutual® Group recognized this challenge and created a solution with the Zing™ platform[2] — a hub for the industry to connect.
The platform takes Jewelers Mutual's core products and ties them in with services from other industry leaders. The first two featured are a Diamond Marketplace powered by IDEX and Jewelry Appraisal Solution* leveraging the expertise of Gemworld.
IDEX's Guaranteed Diamond Transactions™ service allows suppliers to share their inventory, including specifications, grading, and pricing information, so all jewellers have transparent access to inventory and pricing around the globe.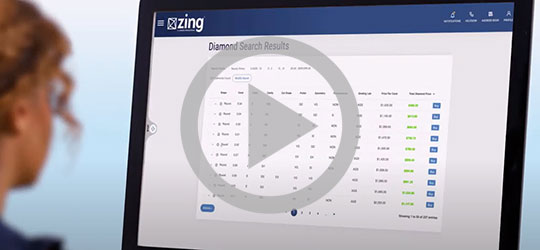 Gemworld's pricing expertise lets jewellers quickly calculate the retail value of an item based on their inputs. Diamond and coloured gemstones wholesale pricing modules are accessible in addition to an estimated retail replacement value.
While the Zing platform is just getting started, it's already maximizing business potential across the industry with a few simple clicks. It's free, open to everyone and offers everything you need in one location to empower smart decisions and create seamless experiences.
This makes it the perfect time to get started! Visit JewelersMutual.com/Zing[7] to take your business to the next level.
*Jewelry Appraisal Solution not available in Quebec
Endnotes:
[Image]: https://www.jewellerybusiness.com/wp-content/uploads/2020/09/BN_JewelersMutual.jpg
the Zing™ platform: http://jewelersmutual.com/Zing?utm_source=jewellery_business&utm_medium=sponsored_content&utm_campaign=jm_2020_cl
[Image]: https://www.youtube.com/watch?v=92PDUDfPu0A

Watch this video to see it in action!

: https://www.youtube.com/watch?v=92PDUDfPu0A
[Image]: https://youtu.be/YuDdCz2y934

Watch this video to see it in action!

: https://youtu.be/YuDdCz2y934
JewelersMutual.com/Zing: http://jewelersmutual.com/Zing?utm_source=jewellery_business&utm_medium=sponsored_content&utm_campaign=jm_2020_cl
Source URL: https://www.jewellerybusiness.com/branded-news/how-to-maximize-your-business-potential/
---