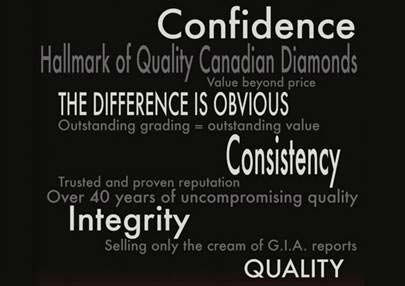 In the coming weeks, Regal Imports will be relocating to new offices, featuring glass, transparent walls to showcase Vancouver's stunning views. Built around a central café and wet bar, the location reflects a casual, friendly wholesale diamond atmosphere—the ideal environment to foster an enjoyable experience.
In addition to the move, Regal Imports is expanding its selection of diamonds to encompass the latest trends. Millennial shoppers are drawn to smaller, unusual gemstones, set in simple and understated mounts. As such, Regal Imports has worked to secure a selection of the world's best rose-cut diamonds, which will assist jewellers in accommodating the millennial vision of individuality. These stones are top-cut and graded to the highest standard which retailers have come to expect from Regal Imports.
The wholesaler has also built its stock of smaller Canadian fancy shapes, as these stones are also becoming increasingly popular among younger consumers. Regal Imports is augmenting its special rose-cut diamonds with a changing array of individually graded and branded Canadian smaller fancy-shape diamonds.
Regal Imports is excited to cater to the most current trends and assist its clients in the creation of unique pieces of fine jewellery. Technology and fashion are continually changing, and it is important that businesses stay ahead of the curve to maintain their success. The professionals at Regal Imports listen carefully to their clients to help them compete in the current fashion forum.
For more on the latest from Regal Imports, check out the message below from Mel Moss, company president.
All information listed in this section was submitted by Regal Imports.
Kenilworth Media Inc. cannot assume responsibility for errors of relevance,
fact or omission. The publisher does not endorse any products featured in this article.