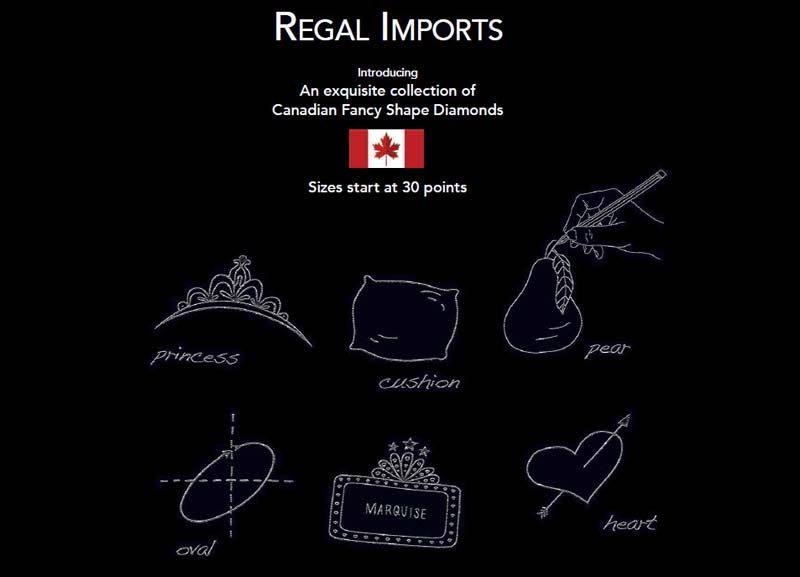 In its quest to supply the most carefully selected diamonds the world has to offer, Regal Imports has accumulated a wonderful collection of properly cut and graded Canadian fancy-shaped diamonds in the most desirable shapes and difficult-to-find sizes. Available in princess, cushion, pear, oval, marquise, and heart shapes, these ethically sourced stones offer gorgeous solutions for a range of styles and types of jewellery.
Regal Imports now presents select guaranteed Canadian fancy-shaped diamonds from the best cutters in the world. Retailers are invited to view the best selection from the company that has specialized in Canadian origin longer than any other company—not only in Canada, but in the world. Weights begin at 30 points and are mainly D-F colours and VS2-SI1 clarity.
For more information, contact Regal Imports at 604-263-2621 or 800-863-2621, or via e-mail at sales@regalimportsltd.com.
For the latest news and updates, check out the company's website.
All information listed in this section was submitted by Regal Imports.
Kenilworth Media Inc. cannot assume responsibility for errors of relevance,
fact or omission. The publisher does not endorse any products featured in this article.