The jewellery 3D printer that disrupts the market
by Samantha Ashenhurst | June 3, 2019 12:00 am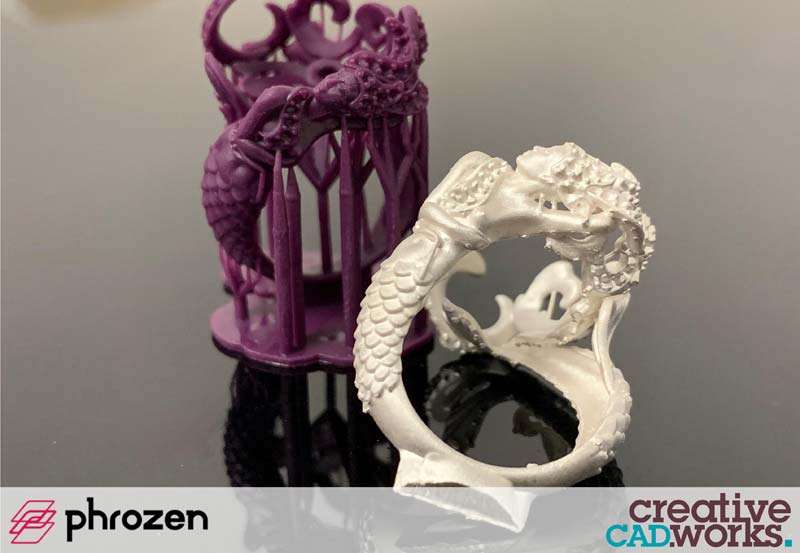 [1]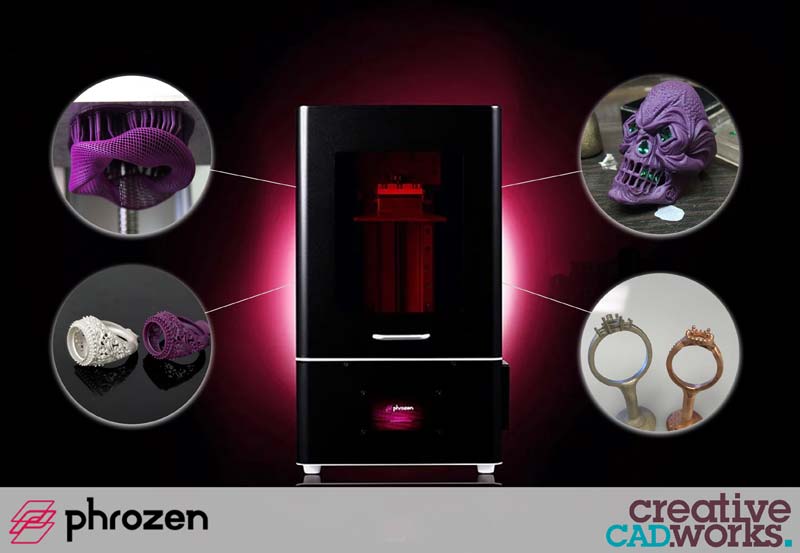 [2]
Creative CADworks has introduced a reliable, castable 3D printer for your jewellery business at a fraction of the cost.
As the industry continues to adopt 3D printing and moves towards digital manufacturing, jewellers face the daunting task of incorporating high-cost 3D printing into their business. Creative CADworks has a solution that brings cutting-edge 3D printer technology at US$1195* without sacrificing the essential requirements for jewellers.
The ideal 3D printer for a jeweller should be easy to use, capable of printing high-detailed parts, and the material must be castable. The Phrozen Shuffle 3D printer addresses all three of these requirements. With a plug and print technology, users can easily upload and print files directly from their computer or from a USB stick. The printer is designed with a XY resolution of 47µm, so CAD designers can confidently design milgrain and microclaw features knowing that these elements will be reproduced on the printer.
The Phrozen Shuffle is supported by ResinWorks3D's EasyCast HD Violet castable resin. This castable resin is made with the highest quality raw materials, manufactured in Canada, and provides exceptional casting results for users globally.
Visit us at here[3] to find out more.
*plus shipping and applicable taxes
Endnotes:
[Image]: https://www.jewellerybusiness.com/wp-content/uploads/2019/06/02_BN_SA_CreativeCAD1.jpg
[Image]: https://www.jewellerybusiness.com/wp-content/uploads/2019/06/01_BN_SA_CreativeCAD1.jpg
here: https://creativecad.works/phrozenforjewellery/
Source URL: https://www.jewellerybusiness.com/branded-news/the-jewellery-3d-printer-that-disrupts-the-market/
---