A match made in heaven: How to marry your business with today's bridal needs
May 1, 2013
By Kate Peterson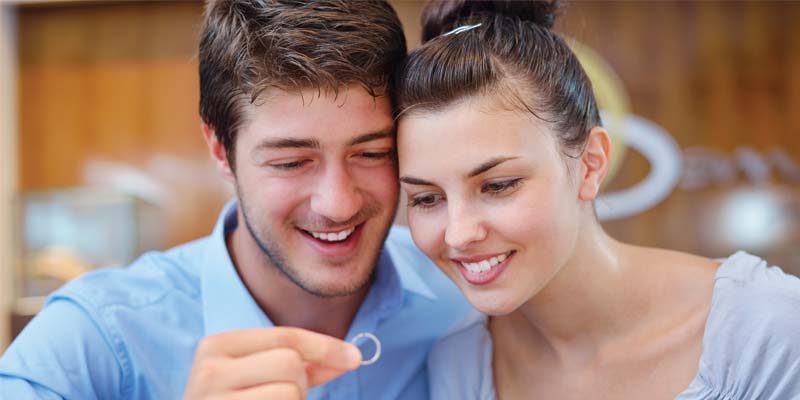 [1]
Bridal has always been a solid staple in jewellery stores worldwide. Today, however, its success has become the essence of survival for many businesses struggling to manage adjustments within the luxury consumer market.
And yes, it is a challenge. Based solely on population numbers, today's bridal market is the largest it has ever been in terms of demand. From a supply standpoint, however, the market is also more crowded than at any time in recent memory. Today's bridal customer is older, wealthier, and more demanding than ever before, with infinite purchase options. Distinction among brick-and-mortar retailers is critical to their continued existence.
Perspective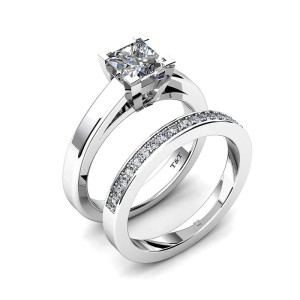 First things first! For determined retailers in today's bridal market, it is clearly time for a shift in perspective. According to Merriam Webster, perspective is defined as "a measured or objective assessment of a situation, giving all elements their comparative importance." For retailers looking to bank on the bridal boom, the first shift in perspective must be from the negative to the positive. It's time to quit complaining—even among yourselves—about reduced traffic, smaller tickets, and a slower economy in general.
Attitudes in the store must shift from complaining to creating, moving the day-to-day emphasis among sales associates into the positive, excited, and enthusiastic. After all, your bridal clients are looking for help on how to symbolize and celebrate one of life's most significant events. They expect—and deserve—an environment exuding optimism and passion, as well as an experience that is both professional and memorable.
Among larger retailers, the task at hand is to shift from small to big thinking. Many have spent the past several years wandering, with caution and fear as guideposts. For some, growth in the areas of professional development (i.e. staffing), inventory management, and the physical store environment has been stalled or even reversed. It's time now to move forward with optimism and an attitude of achievement, making a conscious decision to grow with the bridal customer's emerging needs.
Success in today's bridal market relies on a retailer's ability to execute in four key areas. You must:
Know today's customer;
Build on history and ride the trends;
Tap your resources; and
Build innovative approaches that set you apart.
Let's look at each separately.
Know your customer
Who are today's bridal customers and how are they different? To begin with, the happy couple before you is the flag bearer for the new 'expectation economy.' Our 'post-recession' luxury market is inhabited by experienced, well-informed consumers who have a long and detailed list of expectations they apply to every product, service, and service provider they encounter. These are based on years of self-training and hyper-consumption, and on information collected from an overwhelming number of readily available sources. This consumer base expects not just basic standards of quality, but the 'best of the best.'
The average age of the first-time bride and groom today (27.5 and 29.5, respectively) itself creates the need for a significant difference in approach.* Most of us were taught the engagement ring represented a person's first major purchase of fine jewellery, and that the bridal-buying experience formed the foundation upon which they established their loyalty to a fine jewellery store. Clearly, this is no longer the case.
Young people today are entering the luxury consumer market earlier in their lives, but getting married much later. Older, better-established, more affluent first-time bridal customers have, for the most part, developed a loyalty—or at least an affinity—to a fine jewellery store based on market-entering fashion purchases (whether self or gift) long before they're ready for their engagement ring. If you haven't attracted them early on, and earned that loyalty for your store by offering innovative fashion jewellery coupled with extraordinary service, you may not even get a shot at the engagement ring sale, despite your best (and most expensive) marketing efforts.
At the counter, today's bridal customer has redefined the concept of value. Value is no longer about what the product is. Rather, it's about what the product does, and how unique features are presented as specifically relevant to the individual. In essence, for today's bridal customer, value is not defined by what they spend, but instead by what they get for what they spend. Price is secondary to the desire for a custom solution that speaks to the satisfaction of personal need.
Build on history and ride the trends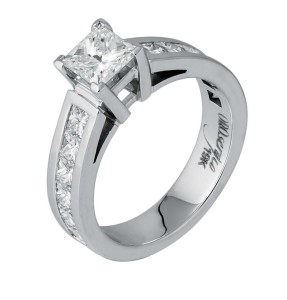 As we know them today, engagement rings became popular in the 14th and 15th centuries amongst royalty and wealthy families. Sapphires, rubies, emeralds, pearls, and diamonds were all used in these early tokens of betrothal. While the symbolism of the wedding ring has maintained its significance throughout history, its form, style, and look has continued to evolve with changing customer interests. Today, personal expression is often more significant to the bridal customer than tradition. Surveys tell us that buying decisions are rooted first in style and design, and are most often driven by the buyer's ability to customize the ring to suit personal specifications.
The most successful retailers know that keeping up with bridal trends is far less effective than stepping out in an effort to lead the charge. It's important to note, though, that a retailer's choice of designers, brands, quality, and general styles must be consistent with the overall store brand image. Remember: bridal customers typically start their search in stores with which they already have history. A customer who favours minimalist, geometric styling, and contemporary designers for her fashion jewellery choices is not likely to shop for her engagement ring in a store known for classic, traditional looks.
Tap your resources
Based on most recent estimates, 96 per cent of couples do extensive Internet research before coming into your store, while up to 60 per cent use a social network to share information about their wedding with family and friends.* The resources most likely to produce dramatic results in the current bridal market revolve around your ability to get people to find you, as well as talk about you, live and online. It's impossible to over-emphasize the importance of your website as it relates to quality, innovation, and practical construction, along with your social media presence.
In addition, the art of asking for referrals has moved into the 21st century. Referral sites like Yelp.com, Yahoo, and Google are critical to growth in a tech-savvy market, and managing your online presence has become an essential skill for business owners. Think of it this way: there was a time when an unhappy customer would share his or her experience with a small circle of friends and family by word of mouth. Today, that customer can post a scathing online review and reach tens of thousands with a click of the 'send' button. Fortunately, the same is true for clients looking to share their delight with the experience delivered by your store and sales associates.
Now is the time to examine your assets. Who do you have on your team, and how can they contribute to the effort? Look to your newest associates for their close proximity to your customers' perspectives. Consult also with those closest in age to your bridal market to help manage your message and its distribution. And most importantly, look to your sales team to gather accurate client information, to follow up on opportunities, and to solicit and secure referrals that will propel your growth.
Build innovative approaches that set you apart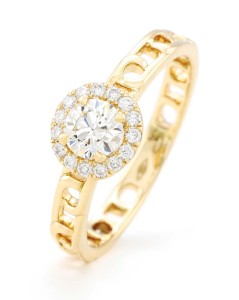 'Innovation' in retail is defined as people implementing new ideas to create added value. Most often, innovation requires teams of people working collaboratively to put new ideas and new ways of doing things into action. Innovative thinking is the only resource that can't be outsourced. Your capacity for innovation is what creates value for the customer, for your company, and for your team, and value is tied to distinction. What sets you apart from all the rest? The most successful retailers in today's bridal market are those who build their business on creativity and responsiveness, as well as a highly recognizable and totally reliable brand promise. Add obsession over consistent excellence in execution to the mix and you're well on your way to success.
In today's competitive market, 'distinction' is a function of 'ongoing innovation.' Success demands you create an 'innovation culture' within your business, as well as your team. To be successful with today's bridal customer, find your uncontested market space. Determine what it is that sets you apart. Be objective, tough, and specific. Foster creativity, while managing to get the best input from all your staff as you figure out how to do it even better. Remember that innovation cannot exist without imagination—i.e. the capacity to conceive of what is not—and to look at things as if they could be otherwise.
The future success of your bridal business is founded in loyalty, driven by passion, and propelled by innovation. Are you ready?
* These are U.S. figures, but are comparable to Canada.
Kate Peterson is president and chief executive officer (CEO) of Performance Concepts, Inc., a firm offering retailers staffing, business development, management, and performance solutions. Peterson is a regular contributor to JCK and Instore Magazine and a sought-after speaker at trade events such as JCK, American Gem Trade Association's (AGTA's) GemFair, and the JA New York show. She can be reached via e-mail at kate@performanceconcepts.net[6].
Endnotes:
[Image]: http://www.jewellerybusiness.com/wp-content/uploads/2015/12/bigstock-happy-young-romantic-couple-in-38905885.jpg
[Image]: http://www.jewellerybusiness.com/wp-content/uploads/2015/12/871.jpg
[Image]: http://www.jewellerybusiness.com/wp-content/uploads/2015/12/CBG2576.jpg
[Image]: http://www.jewellerybusiness.com/wp-content/uploads/2015/12/ER-206A.jpg
[Image]: http://www.jewellerybusiness.com/wp-content/uploads/2015/12/SR2266Y.jpg
kate@performanceconcepts.net: mailto:kate@performanceconcepts.net
Source URL: https://www.jewellerybusiness.com/features/a-match-made-in-heaven-how-to-marry-your-business-with-todays-bridal-needs/
---