A meeting of the mines: What the sale of Ekati and Diavik could mean for Canada
August 1, 2012
By Jacquie De Almeida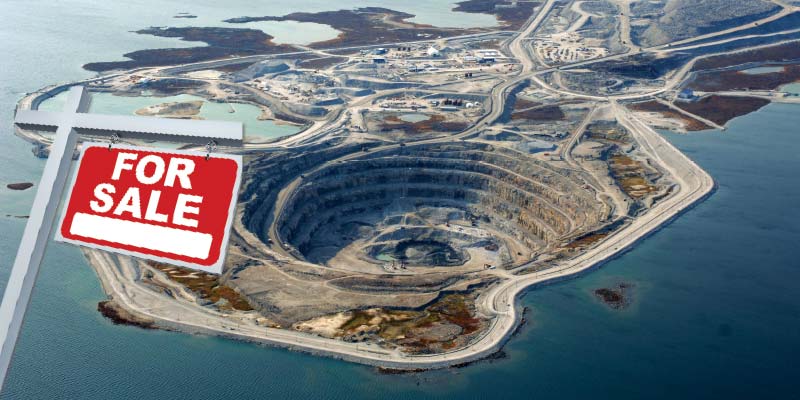 [1]
Diamonds may be forever, but BHP Billiton's and Rio Tinto's place in the industry may not be.
In what seemed like a one-two punch, both mining companies announced recently they were looking to offload their diamond businesses, which include Canada's Ekati and Diavik mines, respectively.
In March, Rio Tinto—which owns 60 per cent of Diavik—said it had begun a strategic review of its diamond interests and "exploring a range of options for potential divestment." The news came about five months after rival BHP Billiton said it was reviewing its continued presence in the diamond industry, and considering putting its 80 per cent stake in the Ekati mine up for sale. At the time, BHP said several years of exploration had indicated there were few options for developing new mines that would meet its long-term corporate goals.
While either company saying they are getting out of the diamond business may seem a significant move, it is merely a drop in the bucket in terms of their overall operations. Both Rio and BHP put their diamond units at about two per cent of their total business. However, the big question on everyone's mind is who would be in the market for a diamond mine. The experts say whoever buys either will need deep pockets, expertise in the diamond industry, and the know-how to run a mining operation.
The guessing game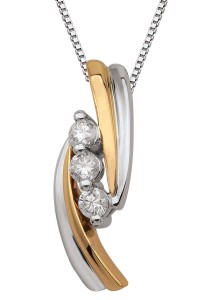 In April, IDEX Online reported investment firm Kohlberg Kravis Roberts & Co. (KKR) was interested in buying Ekati, going up against Harry Winston and Stornoway Diamond Corp. Other media outlets have reported KKR was looking to also pick up Rio Tinto's diamond interests and merge the two, although by late May, the firm appeared to have backed away from pursuing a deal. Some industry insiders envision Rio and BHP combining their diamond units and taking the new company public. It's a scenario considered four years ago that could create a $3.5-billion business.
Other possibilities include Rio's partner in Diavik, Harry Winston, picking up the mine, while Eira Thomas, who played a major role in Diavik's discovery and founded Stornoway Diamond Corp., may be working with an investment firm on a deal to buy Ekati, which could go for anywhere between $500 million to $700 million. There's no shortage of scenarios, and few answers from the mining companies themselves.
BHP Billiton declined to comment on Ekati's sale, while Rio Tinto said there is no timeline for the strategic review, and that it would take some time for it to be completed.
"Rio Tinto is not under any pressure to divest its diamonds business, nor have we made a decision to do so," Diavik mine president Niels Kristensen told Jewellery Business. "Our objective is to investigate ownership options to maximize value for Rio Tinto, whilst supporting the ongoing success of our diamonds business."
With a mine life of 2019 for Ekati and Diavik's transition underground stretching its life beyond 2020, where does a sale of either leave the Canadian diamond industry?
Extending the life of a diamond mine is extremely expensive, says Mel Moss, president of Regal Imports and a dealer of BHP's CanadaMark program.
"The life of a mine is a matter of how much money you want to put into it," Moss explains. "Rio's Argyle went deeper to mine pink diamonds because it was worth it, and Ekati could go deeper. If it's profitable, [mining companies] will go deeper.
"I'm a firm believer that companies should do business when it's profitable. In this case, I think it would be profitable to dig deeper since there is a shortage of diamonds. It's all supply and demand. That's what drives the diamond industry. It won't be demand for Canadian diamonds that will factor in, but rather diamonds in general."
A new lease on life

Demand for diamonds in markets like China may in the end make it worthwhile extending the life of Ekati and Diavik.
A report commissioned by the Antwerp World Diamond Centre (AWDC) and prepared by Bain & Co., earlier this year found demand is expected to increase six per cent every year to 2020 on the strength of China's and India's doubling of their middle classes. The combined markets are projected to reach 30 per cent by the end of the decade, trailing just behind the United States, which has traditionally been the largest consumer of diamonds. In its "2011 Global Diamond Industry Report," the firm also states global demand will outpace the expected 2.8 per cent annual supply growth, which will likely help keep prices buoyant.
The expected growth in consumer demand in China and India is in contrast to the United States and Japan, which according to CIBJO, are mature markets where diamonds are concerned and not likely to see much growth over the next few years.
Still, shortages in some sizes are starting to be felt already, which naturally leads to price increases. If demand is strong, experts say going deeper or even revisiting abandoned mines may prove economical.
Graham Nicholls, former vice-president of external affairs for BHP, says many mines—whether diamond or some other resource—can continue far longer than anybody might have thought at an earlier point in time due to changes in technology and new investments in developing additional resources and reserves. However, he says all mines close eventually, making the discovery and development of new ones critical.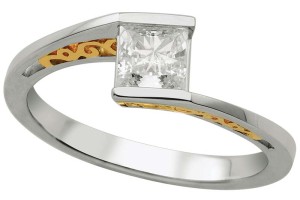 Bringing a diamond mine into production takes anywhere from eight to 10 years if all goes well, explains Nicholls, who now works as a private consultant in the diamond and jewellery supply chain. Aside from the technical work and exploration involved in collecting bulk samples from kimberlite pipes, there are seasonal factors to contend with. Also, locations are usually remote, do not have access to power, and are not always on established road infrastructure, as is the case with Stornoway's Renard Project. In January, the company announced the Quebec government had issued final approval for a 243 km-long gravel-top highway that would give Renard—which is located in northern Quebec—year-round road access.
Overall, Canada's status as a diamond-producing country looks good, Nicholls says. In addition to Renard, Shear Diamond's Jericho mine in Nunavut and the Star Diamond Project in Saskatchewan also show promise.
"I think when you look at it from a standpoint of Canada as a whole, there's as good or better prospects here than anywhere else in the world," he explains. "[These properties] all hold considerable promise, and some of them are very advanced. That's the encouraging thing—to see there's a diversity of new opportunities in different parts of Canada in different geological structures that offer continued production for some period."
A flash in the pan?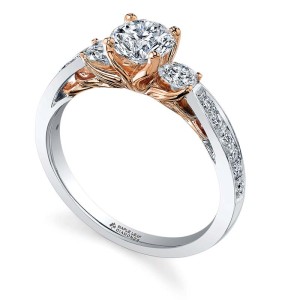 Deep pockets where mining is concerned are not just reserved for going farther underground; closing a mine is also extremely expensive, says Diamond Bourse of Canada (DBC) chair, Bhushan Vora.
He estimates shutting down the Ekati mine would cost in the neighbourhood of $1 billion. It's something a company outside the mining industry may not consider, he says.
"An inexperienced party buying into this may not understand the consequences of closing a mine and they may be in for a surprise," he says.
Vora says the bourse will likely be asked for its feedback should the sale of Ekati or Diavik go through a government process. "If an investment firm buys either of them, we would definitely have input," he says, adding he expects a smoother transition if the buyers are already operating in the diamond industry.
Nicholls stresses the sale of either mine is part of an overall evolution for Canadian diamonds.
"The good thing is we have an industry, as opposed to one-off successful mining operations that developed and eventually closed," he explains. "It's also important to mention the technical capability the Canadian mining industry has established in diamonds. It's an important, positive benefit from the original discovery of diamonds in the Northwest Territories. We now have diamond activity in many other parts of Canada that nobody thought would ever exist, and an established body of technical capabilities in this sector that gives Canada the ability to participate in future diamond mining opportunities, not only in Canada, but elsewhere."
You might say Canada's future in the diamond industry is bright.
Endnotes:
[Image]: http://www.jewellerybusiness.com/wp-content/uploads/2012/08/opener.jpg
[Image]: http://www.jewellerybusiness.com/wp-content/uploads/2012/08/T25830.jpg
[Image]: http://www.jewellerybusiness.com/wp-content/uploads/2012/08/Hammered-Rose-Gold-Diamond-2.jpg
[Image]: http://www.jewellerybusiness.com/wp-content/uploads/2012/08/Lotus_Jewellery_JCKJewelleryBusiness_Ice925_Earring-317.jpg
[Image]: http://www.jewellerybusiness.com/wp-content/uploads/2012/08/rt10546.jpg
[Image]: http://www.jewellerybusiness.com/wp-content/uploads/2012/08/MLD_PG8.jpg
Source URL: https://www.jewellerybusiness.com/features/a-meeting-of-the-mines-what-the-sale-of-ekati-and-diavik-could-mean-for-canada/
---