Bling for the big day: Outside-the-box bridal styles for 2016
May 1, 2016
By Jacquie De Almeida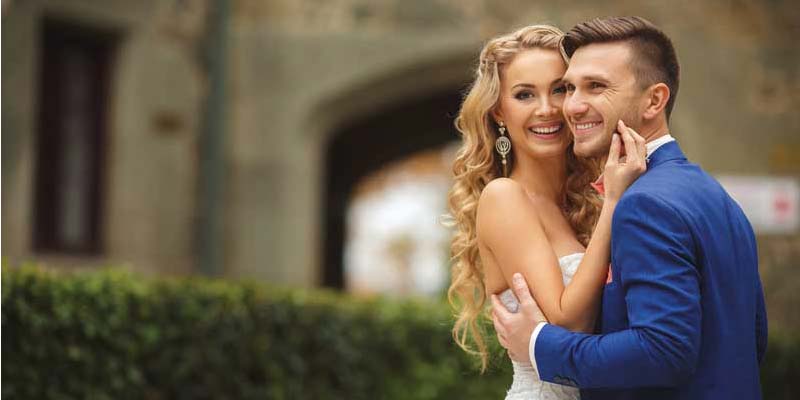 It used to be that getting engaged was something of a surprise, at least for the bride. Sure, she might casually mention her heart has always been set on a simple solitaire or maybe something on the vintage side. But these days, more and more women are not leaving it up to chance their guy gets it right. At least, that's what The Knot found in its 2015 jewellery and engagement study.
"Believe it or not, brides are taking an active role in their engagement, too," says its editor-in-chief, Kellie Gould. "In fact, more brides than ever are researching what they want in a ring and dropping hints to their husband-to-be. Our study even reveals a majority of brides know the cost of their engagement ring."
Among some of its more noteworthy takeaways, the study found 67 per cent of brides-to-be researched rings before getting engaged. Of these, 43 per cent used their mobile devices to browse ring styles, with 35 per cent of the respondents sharing ring ideas with their boyfriends.
Further, 51 per cent of women pointed out ring styles to their sweethearts while shopping, while 36 per cent told them outright what they wanted. And for those who felt a picture paints a thousand words, 11 per cent left ads or photos where their boyfriends would be sure to see them.
What did the men do? The study found they spent an average of 4.8 months researching bridal jewellery and 3.6 months to find the perfect engagement ring, visiting five retailers and looking at an average of 25 rings before making a purchase.
Of course, a round brilliant set in white gold or platinum is a classic look, but what might some of the more non-traditional brides be looking for? Is yellow gold pushing its white counterparts out of the case? Or are brides foregoing a white diamond for the splash of colour a gemstone brings?
We asked designers and manufacturers for their take on what trends they believe brides will be wearing at the altar this year.
Pass with flying colours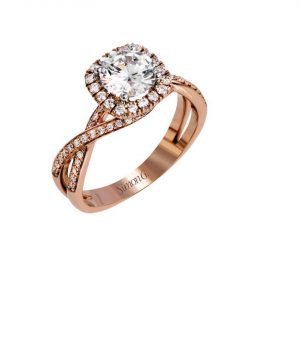 White metal has been a staple in the bridal category for the last few decades, but there was a time when yellow gold was the standard. Peer into the past and you're sure to find yellow gold engagement and wedding rings on the fingers of brides and grooms. And it's a preference that seems to be making a comeback.
"We expect the rising interest in yellow gold to continue through 2016, along with the increase in rose gold that we have been observing for several years," says Simon G CEO, Zaven Ghanimian. "Blush, pale pink, and pastel tones are a huge trend for spring with the announcement of 'Rose Quartz' as one of the Pantone colours for 2016. Rose gold incorporated in bridal jewellery is such a perfect tone for anything romantic and wedding-related."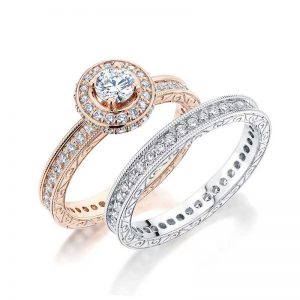 And if accents of yellow or rose gold on a white mount aren't enough to satisfy brides looking for a less traditional pairing, why not mix things up even more?
"We predicted and showcased mixing the metal colours, and brides-to-be now love it," says Freydi Neuwirth Traurig, vice-president of operations and marketing for Atlantic Engraving. "We're seeing brides wear a completely white gold wedding band with the 'wow pop' of a rose gold engagement ring."
The grooms are also opting for a dash of colour, Neuwirth Traurig says. "Most men only wear one item of jewellery: their wedding/commitment ring. To make the most of it, they are mixing metals and colours. Keeping it all precious with white, yellow, and rose, or mixing it up with styles featuring titanium with yellow gold inlay, for example."
Going back to nature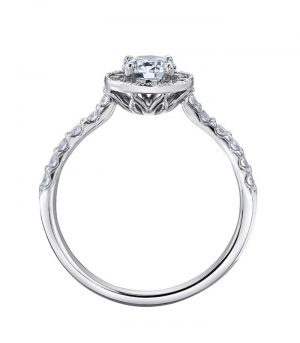 With all the hustle and bustle of daily life, retreating to nature beckons. Not only do whimsical nature-themed jewellery designs help us connect with a simpler way of being, but the sustainability and ethical sourcing movement grows stronger with each passing year, particularly among millennials. They are one of the major purchasing segments for the bridal sector and a demographic that will only get bigger as they get older. It's not surprising then that catering to their views and way of looking at the world through jewellery design is a major focus for the industry.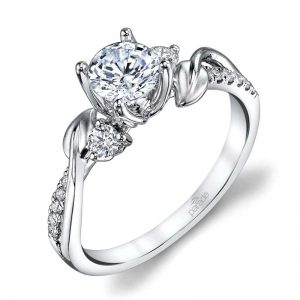 "Millennials want to feel a deeper connection to the Earth, gravitating toward getting back to nature and protecting it," says Shelly Purdy for Maple Leaf Diamonds. "The growing 'mind, body, and spirit' movement wants ethically sourced diamonds and gold, with nature-inspired organic textures and symbols. They want to feel good about their engagement and wedding ring purchase. There is a reawakening to the fragile beauty of the world around us, and flora and fauna are trending for 2016."
Colour is a girl's best friend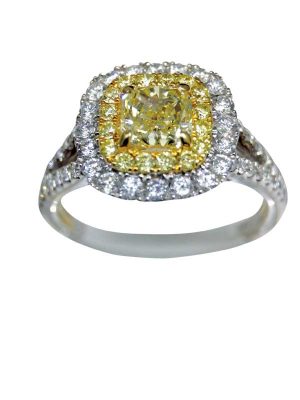 Although beautiful and the eternal symbol of love, a white diamond isn't always the go-to when it comes to engagement rings. Move over white brilliant cut; the pop of colour is coming on strong among some brides. Whether a classic blue sapphire ring à  la Kate Middleton or the celebrity-inspired yellow diamond showstoppers of the likes of Kelly Clarkson and Carrie Underwood, coloured gem and diamond engagements rings offer sparkle and sophistication.
"Fancy yellow diamonds are hot this spring," says George Mimar, chief financial officer for MDL Diamonds. "The beauty of canary diamonds is that they are not as rare as natural pinks, which makes them affordable, but scarce enough you won't see them on the finger of every woman walking down the aisle."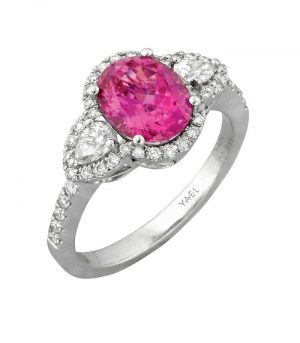 Yehouda Saketkhou, CEO of Yael Diamonds, says brides are using coloured stones to express their individuality. "In the high-end market, pink diamonds are coveted because they offer that perfect combination of femininity and originality," he says. "Brides are also considering bolder shapes like three-stone settings, as well as bolder colours beyond blue sapphire, such as champagne diamonds and pink sapphires."
Shape shifter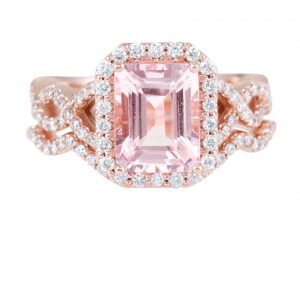 According to the pollsters, a round brilliant diamond accounts for about 75 per cent of all engagement ring sales, and for good reason. With its 58 facets, the stone returns light like no other. For the traditional bride, the classic shape is simply sublime, but for those striving for something unique, the fancy shapes are where it's at.
"More adventurous brides are leaning toward shapes outside the classic round stone," says Morgan Bares, Stuller's engagement, anniversary, and eternity product manager. "We are seeing oval, emerald, and cushion centre stone shapes trending, as they are classic, yet a beautiful update on the round stone."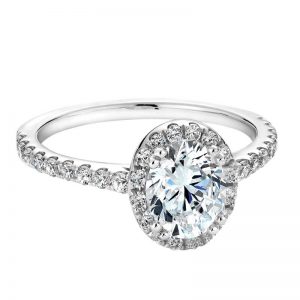 Bridal designer Noam Carver agrees, but adds pear and marquise cuts to that list. "Demand has really increased for these cuts set as delicate solitaires or with matching halo shapes," he says.
"I would also recommend retailers purchase some unique diamond cuts, such as old mine or rose cuts. Offer your customers something out of the ordinary, something most jewellers don't have."
Source URL: https://www.jewellerybusiness.com/features/bling-for-the-big-day-outside-the-box-bridal-styles-for-2016/
---