Blogging for big results: Why having a blog is good for your bottom line
October 3, 2016
By Jeffrey Ross and Patti Moloney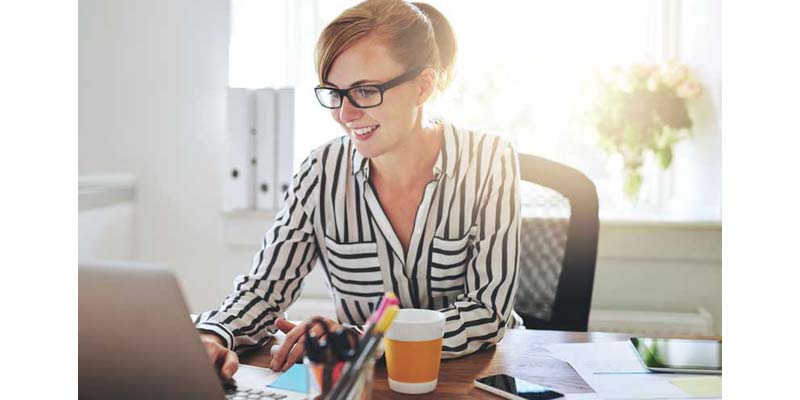 The world of blogging may seem daunting at the outset, but it can be an important business tool that yields long-term results, growing your customer base and establishing your business as an authority within the industry.
One of the top reasons for entering the blogging sphere is to improve your website's search engine optimization (SEO), which is used by Google and others like it to formulate the results of a user's search. Websites with frequently updated content can rank higher on search engine lists, since each time content is added, more pages from the domains are indexed in the search engine.
Put simply, every time you upload a new blog to your site, you improve its organic SEO. Conversely, if your website content is not updated regularly, your SEO will be impacted negatively, as you slide down the search engine ranking.
In Jayson DeMers' Forbes.com article entitled, "The Top 10 Benefits of Blogging on Your Website," he notes blogging is a lot like fishing. "The more hooks you have in the water, the more likely you are to catch a fish… Every new page you publish is like dropping another hook in the water. With more opportunities for your target market to find your bait, the more bites you'll get. The more blog posts you have, the more chances you have to rank for various keywords."
DeMers also notes the best chance for success with blogging is to host the blog on your primary website domain, rather than an independent blogging platform like WordPress.com or Weebly.com.
In a HubSpot article written by Corey Wainwright entitled, "Why Blog? The Benefits of Blogging for Business and Marketing," he notes blogging can drive traffic to your website, convert traffic into leads, help establish authority, and achieve long-term results.
High-quality content and sound strategy
To make the most of blogging, you need to offer content that is useful to your target market and can help build their trust in you. It's not about detailing all the lines of jewellery you offer; instead, it should provide helpful tips and useful information relating to your products and the industry.
"The best business blogs answer common questions their leads and customers have. If you're consistently creating content that's helpful for your target customer, it'll help establish you as an authority in their eyes," Wainwright explains. Brittany Hopkins, owner of Anice Jewellery in Toronto, says blogging on her website allows her to promote current pieces she's working on, while also featuring special projects and newly launched items. "It allows us to add personality to our website and to connect to the customer in a more real way," she explains. "When we talk about a do-it-yourself project we loved or a beautiful space we experienced, we are letting them in on a little bit of who we are as people, as well as a brand. I will admit blogging is still something I am learning about and new at, but I think it is such a great way of journaling and sharing that I am so excited to continue to expand and grow ours."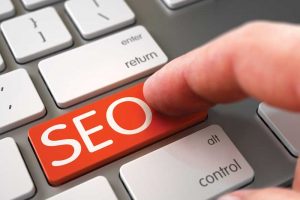 To get your computer keys clicking, consider creating a blog answering common questions you receive from your clientele. Another post could share heartwarming or inspiring customer stories. To highlight your company's goodwill, share your charitable activities and be sure to tag the charities in the blog post, so they can share it on their own websites and social media, too. You can demonstrate your expertise by offering helpful tips on how to clean jewellery, when to get it inspected, and how to prevent theft when travelling, for example. Finally, use your blog to test out ideas and gauge customer interest in new product lines, events, or campaigns. These types of ideas can pique the interest of your clientele both on your blog and social media sites, such as Twitter and Facebook.
"These days, our customers really find value in the 'behind-the-scenes,' such as how it's made, who made it, or where it was made," says Erin Wright, co-owner of Magpie Jewellery in Ottawa. "It matters to our customers how the jewellery was put together and what materials were used. Blogging helps us to share all those great details that can only benefit our customer, helping them in the decision-making process and to feel good about their purchases. And we have great people on staff who love to write and do it well. It's a wonderful way for Magpie to express itself!
"Sharing our love of jewellery is at the heart of every blog post we write. Our blog provides us with another way to connect with our customer in a one-on-one, friend-to-friend way. We're careful our tone reflects the genuinely friendly relationship we have with all our customers in our stores, a mutually respectful relationship that's been cultivated for more than 20 years in business. We try never to be cold, informational, or preachy. We want it to be like your bestie sharing exciting news, or things we love or helpful tips on how we wear and style 
our jewellery."
When creating new blog posts, be sure to think strategically. Reciprocal sharing of posts between bloggers can be mutually beneficial and can broaden your reach dramatically. By creating high-quality content other bloggers and media find valuable, you can increase inbound links to your website through their 'shares' and citing of the post. In the blogging world, quality inbound links to your website are SEO gold!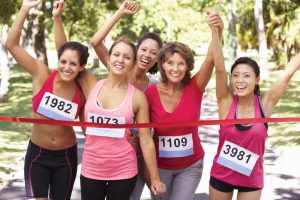 Likewise, if you can connect with an 'influencer' who already produces great content and has an established network of readers, you can broaden your reach even further. Consider approaching someone whose followers and visitors are similar to your customers and see if he/she would be interested in the reciprocal sharing of each other's content. This can quickly garner new followers and visitors to your website. Repurposed content is similar in that you find an organization, business, or fellow blogger who would be interested in incorporating your content into their distribution channels, furthering your reach even more.
When creating content, always think about ideas that are easily 'shareable' among your followers. People love to share inspiring, feel-good stories with their social media networks, so don't shy away from featuring 
your customers' heartfelt stories, with their permission, of course!
Remember, compelling imagery is almost as important as the blog post itself. There are many websites offering stunning stock photos—some for free and some for purchase—to spruce up your content and capture your customer's attention.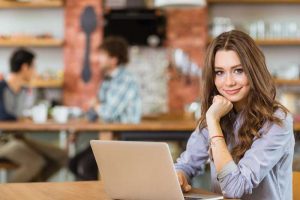 Convert traffic into leads
With the amount of thought and effort that goes into your blog, don't miss the opportunity to turn traffic into leads. Wainwright notes each blog post should incorporate a call to action, allowing you to collect information from visitors so you can reach out to them with new promotions and specials. To encourage visitors to provide their information, Wainwright advises to refrain from simply offering a subscription to the blog. Instead, offer readers a chance to be the first to learn about special promotions. Other compelling calls to action include a free offer or a promotion code for online purchases on your website. The traffic-to-lead conversion must offer something of value to the client.
The downside to blogging is the added time commitment required. A successful blog is regularly updated with timely and current content. If a blog sits idle for too long, visitors are left with the impression the business is lagging, inactive, or defunct. If you add a blog to your website, be sure to stick with it and give it the time it deserves to produce real results for 
your business.
In DeMers' Forbes.com article, he notes, "According to HubSpot, overall return on investment (ROI) is also more likely to increase for companies who blog; in fact, businesses who prioritize blogging experience a 13x increase in ROI, year after year."
The benefits of blogging can clearly make a big impact on your business when you give it the proper time and thought required. 
Jeffrey Ross and Patti Moloney are a husband-and-wife duo that has used innovative thinking and technology to develop and expand their line of Dimples charms across Canada. They are also owners of Jeffrey Ross Jewellery, 
a custom jewellery design studio in Uxbridge, Ont.
Source URL: https://www.jewellerybusiness.com/features/blogging-for-big-results-why-having-a-blog-is-good-for-your-bottom-line/
---