Bridal waves: What's new, blue, and borrowed in the 2017 bridal market
June 13, 2017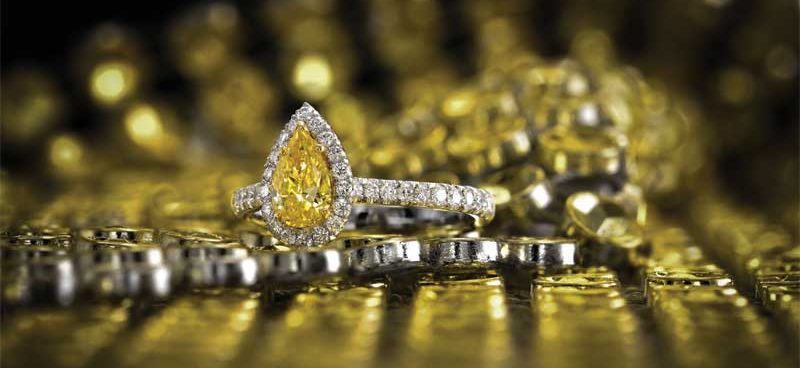 By Diana Jarrett
Love stories are as old as time itself, but today's jewellers keep love stories new with a fresh wave of imaginative bridal jewellery suited for a modern era. The exchanging of betrothal rings is an ancient tradition, but it wasn't until the 16th century that the concept found widespread acceptance. Yet, for centuries, precious stones set in these romantic symbols remained the exclusive domain of royalty.
While the urge to splurge on rings was quelled during World War I and the Great Depression, it regained momentum in the 1940s with De Beers' most recognizable ad campaign ever: 'A Diamond is Forever. Clearly, the world agreed.
Besides the obvious symbolism found in a diamond's beauty and durability, the mid-20th century mindset thought a diamond engagement ring was proof of the groom's financial ability to support a wife. Thereafter, the popular notion was that an engagement ring should cost one month's salary for the groom. More recent trending patterns dictate the engagement ring cost should represent two (or even three) months' salary.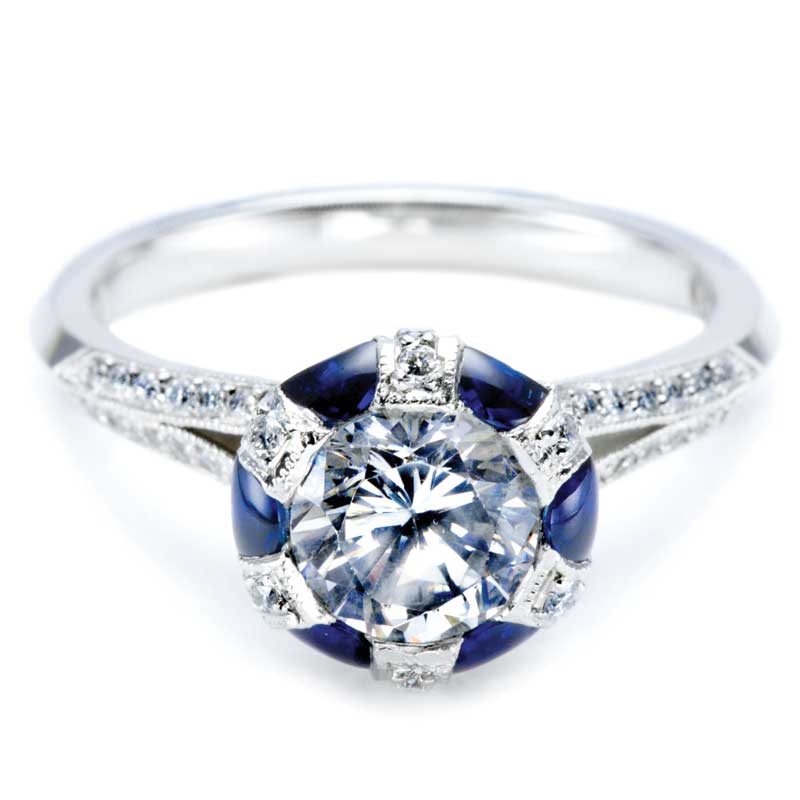 Let's get personal
Like everything else, bridal jewellery is in constant flux. Design and style are the two most glaring changes observed over the last decade within bridal, says David Knapp of sales and customer service at RNB Bijoux Jewellery.
Designer Etienne Perret, recognized for his innovative designs, says couples seek him out for unusual bridal jewellery. According to Perret, prices for wedding jewellery are sloping noticeably upwards. "We have seen the amount of money being spent on bridal go up somewhat, but all the money has gone into her rings," he says.
Reports in The Knot's 2016 Real Wedding Survey claim the average cost for an engagement ring has topped $7800. This reflects an uptick of five per cent over the data gathered in 2015. But, according to The Wedding Report, couples on average are shelling out closer to $4500.
No matter whose stats you're keeping track of, it's clear couples are spending more on their engagement rings today. The gap between these surveys' results may reflect differences with the demographics, ethnicities, and income levels of each survey's respondents.
Trending patterns are often powered by consumer demand, so savvy jewellers keep attuned to their core customer base. "More and more consumers are looking for unique designs that reflect their own special design signature, differentiating their purchase from everyone else's," says Richard Lewis, Leibish & Company's jewellery department manager. To support the robust movement, Leibish created a 'Design Your Own' capability on their website. "In fact, sales through this feature on our website have actually outweighed the pieces we hold in stock," says Lewis.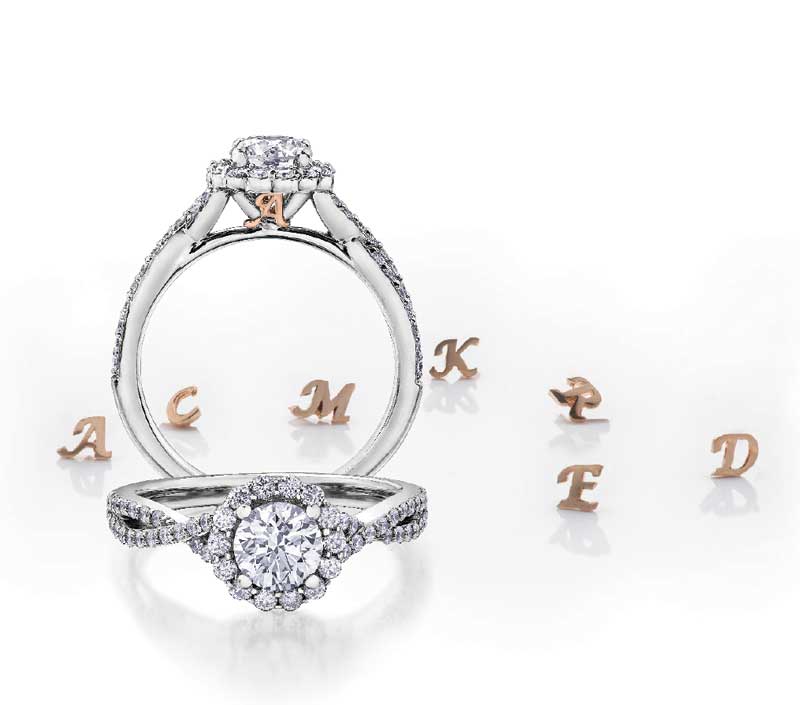 Internet easy
In an easy-access era, couples shopping for wedding jewellery find a wealth of data at their fingertips and shoppers research extensively before laying down their hard-earned cash.  In the niche-within-niche market of fancy coloured diamond jewellery, Lewis finds a correlation between research and consumer buying practices.
"Without doubt, the key to the evolution towards colour is education. With widespread reliance on the Internet and educational websites, information and accessibility of niche markets like coloured diamonds have become much more accessible to the general public," he says. Most retail stores do not specialize in coloured diamonds, so online brands specializing in this field are able to find a much wider audience via the Internet and have seen substantial interest and growth.
Consumers armed with a greater jewellery knowledge base means retailers also need to be informed.
"Consumer expectations are higher and shoppers do a lot of online research before entering a jewellery store. It's becoming very important for a sales staff to have strong knowledge so they can provide top quality service," says Sandra Minister, divisional manager of product development and marketing at Corona Jewellery.
There's a specific demographic where research prior to purchase is most evident. According to Simon Avetisian, sales manager of Malo Bands, "When it comes to diamond engagement jewellery, the millennials are coming in with more product knowledge than ever before."
Star power
Never underestimate the power a celebrity wearing certain jewellery has on forming public preferences, say retailers. Lewis explains, "Several celebrities and auction houses have publicized superb coloured diamonds and jewellery." And that quickly mirrors what shoppers search for when buying new jewellery. Even when couples utilize the 'Design Your Own' option, they may rely heavily on celebrity sightings, says Lewis. RNB's Knapp concurs: "[Consumers] actually do get inspired by designs they've seen celebrities wearing online."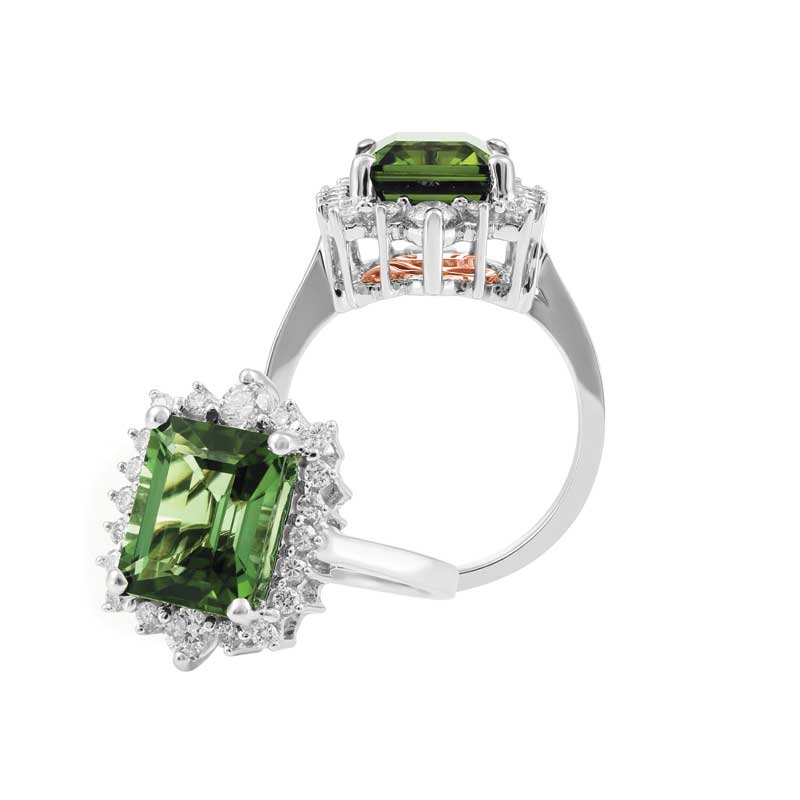 What matters now?
According to Perret, men want their fiancée to have a special ring with diamonds, they also consider utility. "He wants a cool ring that is going to hold up to wear and tear," he says.
"In my experience, the expectations for personalized bridal jewellery are higher than ever," says Malo's Avetisian. "We've noticed a substantial shift in buying preferences, too. For instance, we've seen a five to 10 per cent sales increase in cushion-cut engagement rings over the last three years."
But what goes around comes around, too. Unconventional materials dominated some of the most innovative engagement jewellery this past decade, but that could be waning. "The more recent trend intriguing us the most is the return to traditional gold products by the younger generation. Our young customers are coming back to gold wedding bands because they are more appreciative of the value they receive," says Avetisian.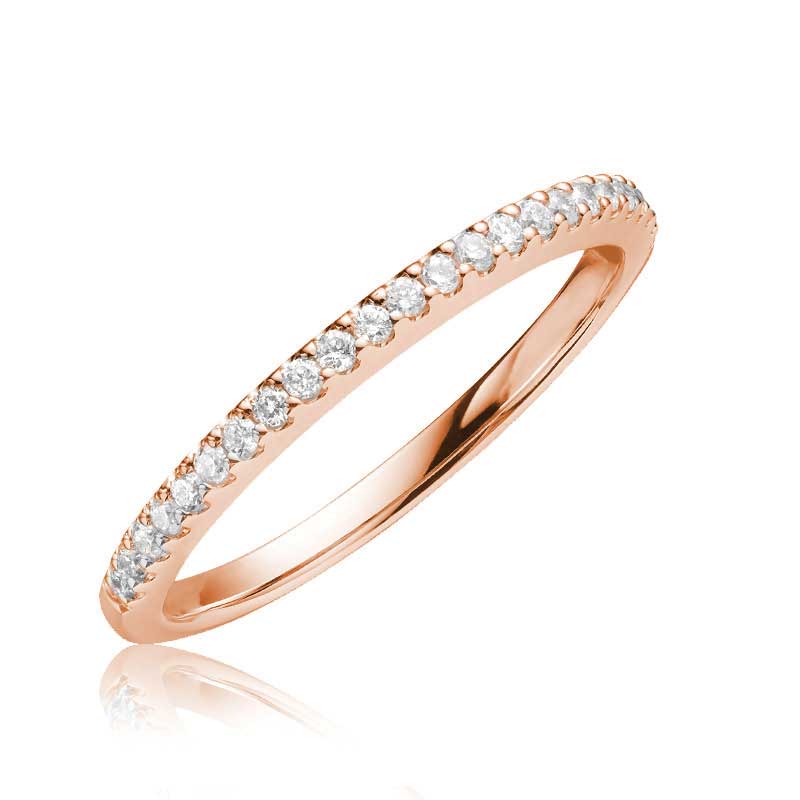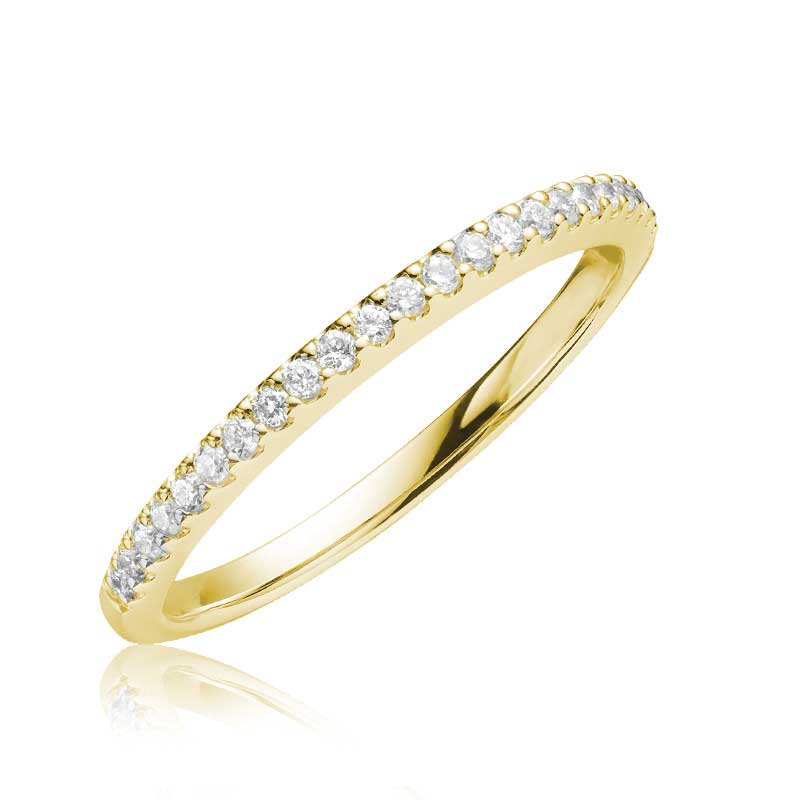 [6]
Price, carat size or overall design?
With so many considerations, what's most important to consumers now? Is it the price point or the 'big' look? Could great design trump all other concerns?
Unfortunately, there's no definitive answer, it all depends on the jeweller and their customer. Lewis follows trends at Leibish and says they've seen a spike in the size of solitaire diamonds purchased. "Our consumers are after a bigger look for a smaller budget, meaning they are willing to compromise on colour intensity," says Lewis. "Having said that, there will always be customers with more discerning tastes and who are willing to sacrifice size for quality."
Perret's clientele prefers something distinctive: "Men are more inclined towards having an interesting ring than an expensive one. Therefore, they have been looking at alternative materials for their rings."
However, Canadians seem to stick to the rule of quality over quantity. "We find the preference varies depending on the geographic location and individual consumer," says Minister. "Generally speaking, in Canada, consumers care more about quality than size."
To match or not to match?
Couples aren't automatically opting for matching wedding sets, says Avetisian. "We're seeing more and more couples choose different styles for their rings even though some are still looking for matching bands." Malo's ultra-white 19-karat alloy is the brand's most popular new metal and is a new variation on an old idea, with the unique benefit of non-tarnishing white properties.
As for Leibish, "We've had many requests for unusual designs over the years," says Lewis. " Once a customer requested a matching engagement ring and wedding band with a fancy vivid yellow diamond cape and fleur de lis motif, plus the man's fingerprint on the inside of the engagement ring."
Corona Jewellery is committed to personalizing their collections, too. "Maple Leaf Diamonds launched the 'Love Letters' collection which allows couples to personalize their ring with two initials, incorporating them on the sides under the diamond halos," says Minister.
Another imaginative collection at Corona allows consumers further personal expression. "I love how consumers are embracing the stacking ring trend and applying it not only to fashion or anniversary rings, but to bridal jewels, as well," she says. "A wearer can adjust the engagement ring look on a daily basis. It's great to see consumers get so passionate about their jewellery."
Now what?
In a tough diamond market that's been flat-lining over the past year or so, retailers need designers and manufacturers to deliver inspiring new collections that will attract consumers.
Most retailers consider the bridal sector their most stable revenue stream. Whatever the flux in diamond sales, striking bridal jewellery will always entice a couple making that big purchase.
Some trend forecasters encourage a revisit of palladium for bridal jewels since white remains the preferred metal for younger brides—it's got a heft that feels luxurious and pricey, but can be difficult to work with, according to some bench jewellers.
Considering the millennial demographic prefers white metal and are more pragmatic as a generation when it comes to spending on big ticket items, palladium should be offered.
Colour is becoming prominent in the bridal market as shown by manufacturer Tacori who recently launched their 'Something Blue' collection. The sentimental tradition of brides wearing something blue for good luck on their wedding day gets an updated nod by including sapphire gemstones together with diamonds in modern settings.
Retailers can encourage a couple to create their own special look as brides are now increasingly opting for unusual gemstones in their personalized ring. Offering romantic gemstones like morganite and kunzite, or exotics like tanzanite and zultanite, has allowed many retailers to upsell diamond semi-mounts with coloured centre stones at very attractive price points.
When customers prefer to stay with diamonds, but want something more modern, rose cuts and diamond slices are quite the attractive compromise.
Designers and manufacturers may be delivering less traditional collections today, retailers can help customers think outside the jewellery box by offering unique gemstone combinations to resonate with couples looking for a personalized experience.
Men's wedding bands show off the cool factor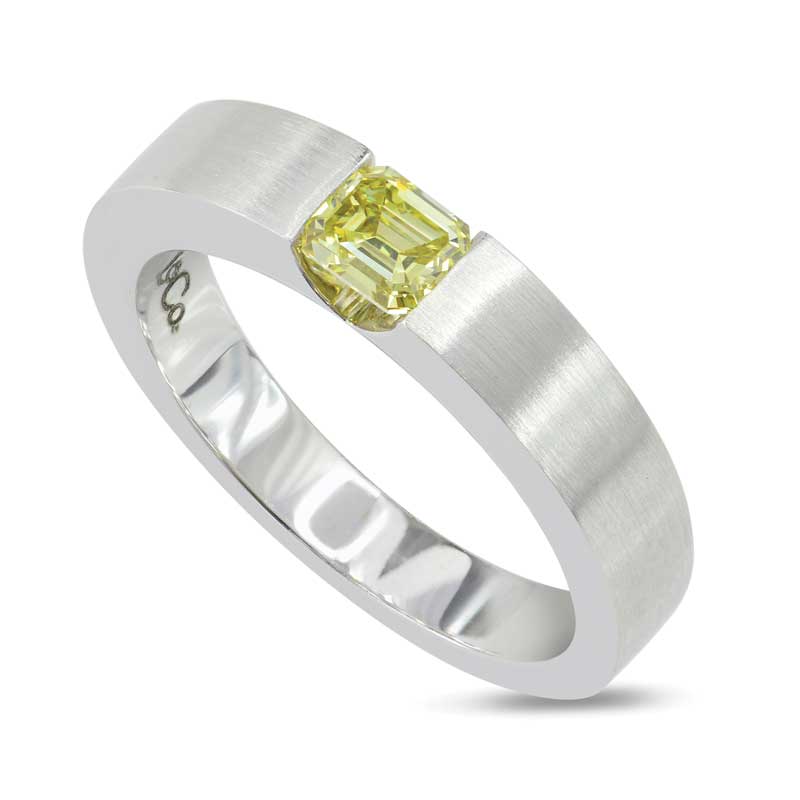 The history behind men's wedding bands doesn't stretch back as far as the story of the bride's engagement ring. Of course, traditionally, men did the proposing with a ring to their beloved. Not until the 20th century did the practice of men's wedding bands even come into vogue.
During both World Wars, soldiers began wearing wedding rings as a portable way of remembering their loved one back home. By the 1950s, men's wedding bands took on a sentimental value for the couple, morphing into a symbol of their union.  Thus, the concept of matching bands evolved.
At this juncture, men could choose a wedding band that matched with the bride's ring—or not.
While men have not historically enjoyed a variety of gemstone studded creations on their ring finger, their day has come. Modern men's wedding bands are also colourful, imaginative, and produced in a wider array of metal types than the bride's ring.
Designer Etienne Perret is celebrated for his innovative men's wedding bands. "The cool factor is very important to men," he says. Their requirements are very different from that of the female shopper. "Most men don't care if their ring is made of precious metals," says Perret. "They just want to wear it every day and not worry about it breaking."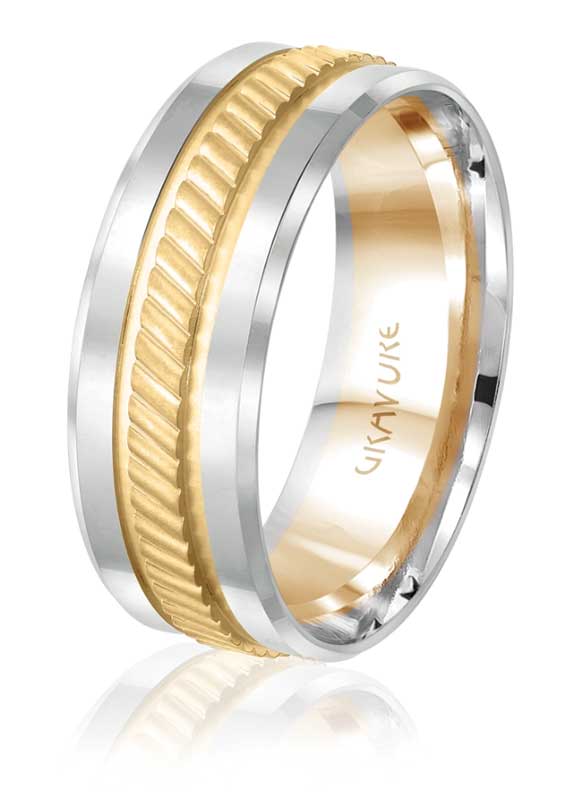 Men's wedding bands are not regarded as a status symbol like the bride's wedding jewellery, so they may choose alternative metals that are relatively low cost but high on style. Titanium is a popular men's wedding band choice due to its light weight and durability. Tungsten has many fans, too, as it is scratch resistant and four times as hard as titanium. But, it's also heavier.
Stainless steel and ceramic are innovative choices finding a new fan-base since they are low maintenance, and cobalt chrome is ideal for tension mount rings, according to Perret.
Richard Lewis at Leibish & Company finds men are enthusiastically embracing the many options available today, including the use of fancy coloured diamonds.
"It's surprising how the envelope has been pushed with what men are willing to wear," says Lewis. "Celebrities like David Beckham have made it 'cool' for men to adorn themselves with jewellery. With more masculine tastes, men often plumb the darker, cooler colours like deep grey, black, brown, or a deep green diamond. But we have also had a large number of men who like bright canary vivid yellow diamonds that match the stones their partners adore."
Whether choosing alternative or traditional metals, or even matching bands, the men's ring category offers more personalized options than ever.
Diana Jarrett is an award-winning trade journalist and graduate gemmologist (GG). A registered master valuer, Jarrett is a popular conference and trade show lecturer. She writes a syndicated column called "The Story Behind the Stone" for the Southern Jewelry News and Mid-American Jewelry News and is also a writer for magazines such as Life in Naples, New York Mineralogical Club Bulletin, and the gem trade blog, Color-n-Ice.
Endnotes:
[Image]: https://www.jewellerybusiness.com/wp-content/uploads/2017/06/274245-mood11-e1497378115883.jpg
[Image]: https://www.jewellerybusiness.com/wp-content/uploads/2017/06/Tacori-Something-Blue.jpg
[Image]: https://www.jewellerybusiness.com/wp-content/uploads/2017/06/LOVELETERS_SINGLE.jpg
[Image]: https://www.jewellerybusiness.com/wp-content/uploads/2017/06/FIJ3027.jpg
[Image]: https://www.jewellerybusiness.com/wp-content/uploads/2017/06/02-04EMC1BR.jpg
[Image]: https://www.jewellerybusiness.com/wp-content/uploads/2017/06/02-04EMC1BY.jpg
[Image]: https://www.jewellerybusiness.com/wp-content/uploads/2017/06/77626-c.jpg
[Image]: https://www.jewellerybusiness.com/wp-content/uploads/2017/06/IMG_5712.jpg
Source URL: https://www.jewellerybusiness.com/features/bridal-waves-whats-new-blue-and-borrowed-in-the-2017-bridal-market/
---