Changing your tune: How a different mindset can make all the difference
May 1, 2013
By Carolyn Swirsky Polisuk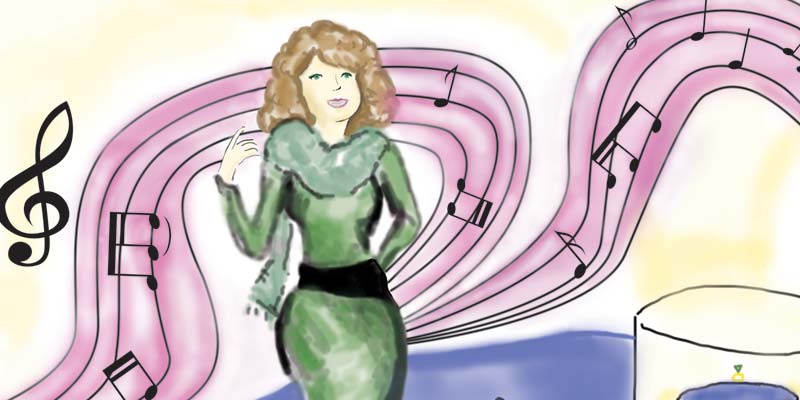 [1]
I love my job as a life and business coach. Why? One, it is rewarding to see my clients implement strategies allowing them to overcome challenges that would have at one time brought them to a complete halt. Two, I love when my clients express surprise at their ability and resourcefulness to succeed at their goal (when all along I knew they could do it). And three, I am moved by the wonderment of how every client has their own unique way of thinking, processing, and relaying their insights to me during the course of a coaching conversation"¦ and then acting upon them to achieve their goals. And lastly, I am in awe of each and every one of my clients as they continuously provoke me to think about our conversation long after it is over.
I recall one particular client who did not disappoint. In fact, it is now about a year after our conversation and I am still smiling as I replay in my mind his revelation: "I wish every day was Monday."
I remember hearing him say that and thinking, "Really?" But I held my tongue, knowing full well that my job as a coach is to be objective, non-judgmental, to just listen, and then to ask questions. So very calmly and while trying extremely hard to maintain my professional demeanor, I asked him to tell me more about what was so special about Mondays when all I could hear playing in my head was the Boomtown Rats' "I don't like Mondays," and the line, "The silicon chip inside her head gets switched to overload."
Focus Carolyn! Overload may be the way most feel about Monday, but what specifically was it about my client's perception of this particular day of the week that brought forward positivity and hopefulness? And even more intriguing, how could he parlay that feeling into his goal of strategically running and growing his business? So I asked him that very question.
He wasn't ready to give me an answer, and repeated his assertion that he relishes Mondays. He said, "It's like, it's like"… and then, no joke, he belted out "It's a new dawn, it's a new day, it's a new life for me and I'm feeling good."
And with that, the Boomtown Rats became but a distant memory and the power of Michael Bublé's rendition of "Feeling Good" took its place, both as the song in my head and my client's newfound attitude for reaching his business goals.
An attitude adjustment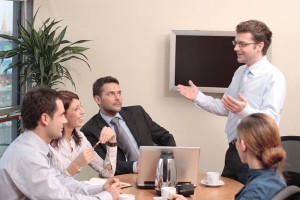 Here's the interesting part. My client didn't change any of the procedures already in place—he just approached them with his new-and-improved mindset, one filled with possibility, as opposed to limitations, fear, and negativity. Instead of just 'dealing' with customers, he took a vested interest in them, and reaped the benefits from building relationships. He also improved his time management skills, which allowed him to stay on track and up to date. And with more free time in his schedule, he easily fit in both one-on-one coaching for himself and group coaching for his team. Fear of hitting month end targets became a thing of the past, as daily, weekly, and monthly practices were put into place so that sales were generated and new business opportunities were tended to right away.
Each day, my client now steps into his office with his "Feeling Good" attitude and the positive vibes that Mondays stir in him. And as a result, I am thrilled to say the astounding results he had always pictured for himself are now a reality.
So how does this anecdote relate to your goal of creating a new reality in your jewellery store, specifically one that includes a productive staff, increased sales, and a stress-free environment?
Well, let's start at the beginning. Once you have realized dreaded complacency has set into your store, you very quickly understand that to revive your business, something drastic must happen. You decide to hire a coach for support, as you identify challenges and implement strategies to get you to your new reality, which is, of course, a thriving business. What follows are some challenges and strategies that are commonplace in the jewellery sector.
Challenge
It's likely you and your staff have been 'just going through the motions.' The zest once evident in your footsteps upon entering the store first thing Monday morning has long disappeared.
Solutions
Ask yourself the following questions every day as you walk through the doors of your store:
How do I want to 'show up' today? When you declare you want to show up feeling good, hopeful, eager, and driven, this becomes your mindset for the day. And it is this positive mindset—the impetus for success—that directly impacts your sales goals, interaction with customers, creativity, and drive to learn and grow.
What is my intention for the day? Do you want to just make a sale or create a truly unforgettable experience for your client that will bring them back time and time again? (Don't forget about the potential for word-of-mouth advertising that comes from a happy client.) Do you want to make that quick sale or take the time to get to know what it is they really want, but are perhaps too afraid to say? Do you want to build relationships with clients, turning even that 'walk in' customer into one that is loyal and long term?
What is my goal for the day? Was I better at reaching it than yesterday? Try something along the lines of, "I want every customer I serve to have an unforgettable experience and walk out with the purchase of their dreams." Then every day when you leave the store, do a 'check in' with yourself, asking whether you accomplished just that. Notice how quickly the right question can lead to positive changes.
Challenge
Your sales staff feels the pressure of meeting daily, weekly, and month end targets. The strain they are under becomes evident in their mood and negatively impacts the way in which they interact with customers.
Solutions
[3]

Your ability to build relationships with your client is key to making a sale.

Alleviate the pressure by conveying to them the opportunity that every day brings. Think of each day as being Monday—a fresh start, a new day, and a new opportunity to approach sales. Try implementing creativity into the mix by having trunk sales. Identify which specific piece of jewellery you would like to see experience a boost in sales, contact your supplier, and put the plan into motion. This can create revenue on a regular basis, helping you meet your quotas without unnecessary panic and tension that generally accompanies month end.
Are you involved with a specific charity that is putting on a fundraiser, such as a fashion show? Maybe you know of a high-end clothing boutique that is having an in-store fashion show to promote their new spring line. Why not offer to supply the jewellery? What a great way to display your inventory. Then, make it a point to attend the event, as this is a fabulous opportunity to network and build relationships with potential buyers. Remember to make note of how you want to 'show up.'
Take the time during interactions with your customers to get to know them. Compile your own rolodex of client information, including e-mail and/or home addresses, birthdays, anniversaries, family information, and something about their jewellery of choice or past purchases. Be in touch with them on an ongoing basis. When there is a sale or something comes in you think they'd like, give them a call. That personal touch goes a long way.
Generate revenue from your repair department. Parlay a simple watch, bracelet, or ring repair into an opportunity for a sale. Remember, your ability to build relationships with your client is key to making a sale. For example, knowing your client is leaving their watch with you before going out of town for their niece's graduation opens up the door to say, "Carolyn, take a look at our lovely selection of bead jewellery. What an appropriate gift this would make for your niece. What's her name? Oh, Julia"¦ well, she can add to the bracelet with each memorable occasion. What do you think?" Notice the increase in sales as this becomes your genuine and natural approach with your clientele.
Challenge
How do you stay motivated and implement all of these changes?
Solutions
Keep things fresh by training your staff in all areas/modalities of running your store. With each rotation comes that "it's a new dawn, it's a new day, and I'm feeling good" perspective. Ongoing training, positive reinforcement, and the thrill of mastery go a long way.
Take the time to find out what motivates each of your employees. Just as you want them to foster relationships with your customers, the benefits of truly knowing your staff can help you recognize when they are losing focus. It can be as simple as bringing them a latte from their favourite coffee shop or sending them on a training course they've been wanting to attend.
Darren Hardy's book, The Compound Effect, explains how the implementation of small changes and smart choices over time become habits. This form of behaviour keeps you in 'motivation' mode on an ongoing basis and fosters lasting change.
Remember complacency? Do you want to go back to that mode of existence? Not a chance. So be diligent and take the time to implement some of the methods discussed in this article to create your new reality: a thriving jewellery store.
Challenge
With so much to put into place, where do I begin?
Solution
Consider hiring a coach to help identify your goal, one that is unique to you and to your business. He or she will challenge you, ask questions, listen to your answers, motivate, and offer accountability.
Before you know it, your goals can become a reality. When is the best time to start making these changes? Monday, of course!
Carolyn Swirsky Polisuk is owner of Step In2 Coaching in Thornhill, Ont., and a trained coach from the Adler School of Professional Coaching who partners with individual clients and conducts workshops for teams who want to hone in on their strengths, move forward with goals, and achieve outstanding results. Swirsky Polisuk can be contacted at (905) 889-0796, carolyn@stepin2coaching.ca[4], or www.stepin2coaching.ca[5].
Endnotes:
[Image]: http://www.jewellerybusiness.com/wp-content/uploads/2015/12/changing_you_tune.jpg
[Image]: http://www.jewellerybusiness.com/wp-content/uploads/2015/12/bigstock-Group-Coaching-3378959.jpg
[Image]: http://www.jewellerybusiness.com/wp-content/uploads/2015/12/bigstock-woman-doing-shopping-at-the-je-25447172.jpg
carolyn@stepin2coaching.ca: mailto:carolyn@stepin2coaching.ca
www.stepin2coaching.ca: http://www.stepin2coaching.ca
Source URL: https://www.jewellerybusiness.com/features/changing-your-tune-how-a-different-mindset-can-make-all-the-difference/
---