Channel surfing: Can the independent jeweller really manage multi-channel marketing?
July 29, 2016
By Jennifer Shaheen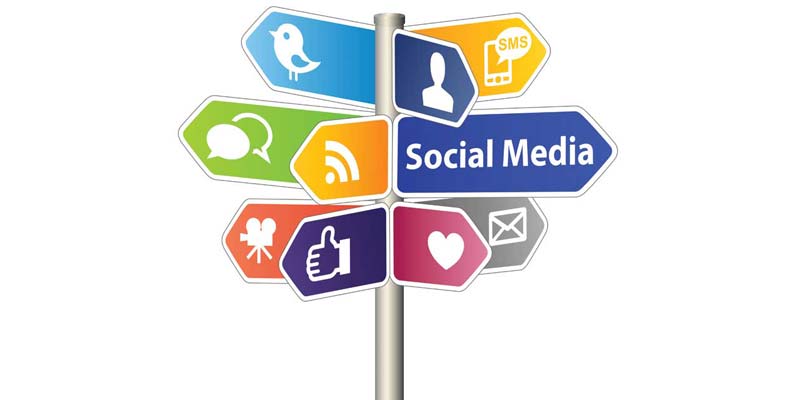 Throughout the year, I see and speak with hundreds of jewellery retailers at industry events, including JCK Las Vegas and AGS Conclave, and so many of them have the same concern. They've heard plenty about how essential multi-channel marketing is in today's crowded, competitive marketplace, but they know they have limited time and resources. Is it possible, they ask, for a business owner like them to have a multi-channel marketing strategy?
The answer to that question is yes, absolutely. You're already doing multi-channel marketing, whether you know it or not; the question becomes how well you're leveraging the communication channels you already have in place and whether or not it's sensible to add more to the mix.
Understanding multi-channel marketing
Every way a retailer can communicate with their customer is known as a channel; this includes in-person contact, websites, and social media, as well as various forms of traditional and digital advertising. Used together strategically, this array of channels drives sales, builds brand visibility, and helps the jeweller become the dominant player in their marketplace. Retailers must understand the various channels, their relative importance, and the role they occupy in the marketing funnel. With this understanding, it becomes possible to craft and implement a cohesive strategy that delivers maximum results.
The marketing funnel has six levels: awareness, consideration, preference, action, loyalty, and advocacy. During the awareness stage, a customer discovers or is reminded of a retailer, brand, or campaign. Social media has rapidly become the dominant channel being used to establish and maintain awareness of a retailer's existence and offerings; additionally, YouTube, a store's own website, and mobile messaging have joined the ranks of traditional awareness-generation channels, such as print and television advertising.
The consideration stage is when the customer is actively choosing between several retailers; by the time they reach the preference stage, the customer knows which jewellery retailer is best-equipped to meet their needs. During the action stage, purchases are made; loyalty means the customer will default to doing all their business with their preferred jeweller. In the advocacy stage, customers actively encourage friends and acquaintances to bring their business to their favourite jeweller. During each stage, the relationship between the customer and retailer can be further strengthened through communication via multiple channels.
You can't do everything, so do what your customers want most!
Channel preference varies by user age, gender, and socio-economic status. Since it is impossible for any retailer to manage all available messaging channels effectively, store owners must strategically concentrate their efforts on those that are of most value to their customers. While baby boomers strongly prefer print advertising, younger shoppers default to digital channels. According to comScore Media's multi-platform analysis of social media demographics, two-thirds of customers aged 18 to 34 choose Snapchat; when only women in this age range are considered, Instagram becomes the messaging channel of choice. Men in this age range gravitate toward Pandora and Spotify, two music-streaming services offering advertising opportunities to jewellers. As you might expect, Facebook remains the giant in the room, capturing 80 per cent of customers between the ages of 18 to 49.
It is very important to understand that every channel is unique. Digital channels in particular tend to be highly individualized; each social media channel has its own set of communication norms and expectations. For example, imagery shared on Instagram tends to be more polished and artistic, while Snapchat content is far more informal and playful.
Mobile really matters: Connect with your customers on their phones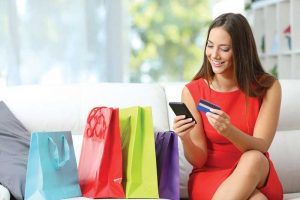 Make sure all your messaging can be read on mobile devices; e-mails and websites that cannot be viewed on smartphones do nothing to advance the jeweller's cause. Be aware it is extremely common for today's customer to view content on two or more devices at the same time; this is known as 'second screening.' Encourage multi-channel engagement; for example, invite people to visit a Facebook page during a radio commercial. Text messaging is also becoming an increasingly important customer service and sales channel; Facebook has recently introduced Chatbots for Messenger, which automates answering common customer inquiries and streamlines the sales process.
It is important to fully leverage the data-capture tools built into each channel. Examples include responsive website forms, call tracking, and SMS capture. In fact, according to a Google report, "Understanding Customers' Local Search Behavior," 68 per cent of web browsers on mobile devices use 'get directions' or 'call' buttons; the data derived from this functionality can help retailers better target their marketing efforts.
Successful integration capitalizes on the fact customers engage with multiple channels at once: having relevant content on your website to answer the questions customers have while they are in your store helps drive sales. Research from Accenture, a leading digital strategies and consulting firm, shows 82 per cent of shoppers do research on their phones while shopping at brick-and-mortar retailers. E-mail receipts, SMS support, and asking what digital channels the customer uses all further integrates in-store and digital messaging channels.
Getting started: You can do this
The jeweller who wants to improve the integration and effectiveness of their marketing channels should begin by making a complete inventory of which ones they're currently using and the reach each enjoys. The next step is to craft the story that needs to be consistently and frequently shared across all platforms to boost awareness among your target audience. Determining how to share this story requires forming a strategic plan that includes input from all stakeholders, meaning staff and external partners, along with the brands and vendors with which the retailer works. After implementation, metrics must be reviewed frequently to assess each channel's effectiveness. Adjust as needed to boost engagement or to incorporate new channels as they emerge.
The process of going through what channels you're using, how effective they are, and what you'd like to be doing in the future takes a lot of the mystery and stress out of multi-channel marketing. Even the smallest jewellery shop manages more than one communications channel already! Don't let the labels intimidate you. If you're devoted to giving your customers superior personal service, multi-channel becomes so much simpler. Just keep the focus on communicating with your customers the way they like to be communicated with, and everything else will fall into place.
Jennifer Shaheen is president and founder of The Technology Therapy Group, a full-service marketing agency that helps independent jewellery retailers and growing brands connect effectively with their target audience. She writes regularly for Bank of America's Small Business Forum and is a regular speaker at industry events, including American Gem Society's (AGS's) Conclave, Polygon, and more. Shaheen can be contacted via e-mail at jennifer@technologytherapy.com
or connect with her on LinkedIn or Twitter @TechTherapist.
Source URL: https://www.jewellerybusiness.com/features/channel-surfing-can-the-independent-jeweller-really-manage-multi-channel-marketing/
---