Competitive edge: The ins and outs of entering design contests
by jacquie_dealmeida | June 14, 2016 9:00 am
By Llyn L. Strelau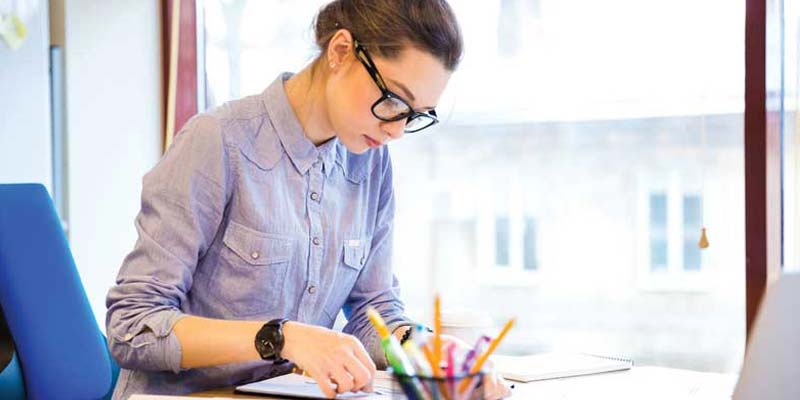 I have participated in design competitions for more than 30 years, and now and again, I am sometimes asked, "Why bother?" Well, my answer is there is great satisfaction to be gained that is balanced by cost of time and materials, which I will discuss.
Like many of my colleagues, my day-to-day business model is one of custom designing for my clients. I truly enjoy working with people, helping them celebrate the many milestones of their lives. Jewellery is all about celebration, be it engagement, marriage, anniversary, graduation, birthday, or marking an achievement. And fortunately for our industry, jewellery is sometimes purchased 'just because!'
In the meantime, you will probably design and build pieces for stock, all the while thinking about your clients' preferences, which may create some economic or esthetic restrictions.
A figment of your imagination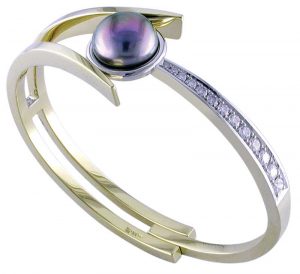 Designing a piece for a competition offers wonderful freedom of expression, taking you out of your normal sphere into the world of pure design for its own sake. Let your imagination run free!
All competitions come with rules, meaning there is no carte blanche on what you can design. However, these parameters can also give you scope to expand your personal boundaries.
Here are some pros and cons to consider when deciding to enter a competition:
Pros
As mentioned previously, the creative challenge in designing something outside of your day-to-day standard is a major bonus. You'll be stretching your mind and bench skills to achieve something new.
Design competitions are a major ego boost, mostly when you win, but not solely. It is thrilling to receive the accolades and appreciation of your peers in the jewellery industry.
Publicizing your win to your community and customers can increase your standing in their eyes. Clients like the fact your work is recognized nationally and internationally.
The winning piece can become the genesis of a whole new direction in your design strategy, inspiring ideas that can be scaled to suit your existing market or expanded into a new collection.
You will likely get exposure in both trade and consumer media, which is some of the best free advertising there is.
You can display your trophies or certificates of achievement in your shop, which lets your clients know how talented you are.
A few of the competitions offer a financial reward (e.g. cash or goods in kind) to sweeten the pot.
And lastly, you get personal satisfaction knowing your creativity has received recognition beyond your normal audience.
Cons
The investment in both time and money can be significant depending on the nature of the competition, tying up metal and gemstones, not to mention the cost of labour you'll incur. Fortunately, some competitions only require a hand-drawn sketch, computer render of a concept piece, or a photograph of the finished jewellery. In some cases, you never have to physically produce the actual design, as only the finalists or winning pieces need to be made.
Shipping and insurance can get expensive, especially since most competitions do not pay for return shipment. (And if they do, they often do not know how to ship internationally without the recipient being charged unnecessary taxes).
Depending on the competition deadline and length of time your jewellery will be tied up in the process, you may miss out on having it available during your prime selling season.
You can choose to sell your winning pieces and recoup that investment in short order; however, if the piece is particularly extravagant and expensive, it could take a long time to find a buyer. Or you may decide you would simply like to keep the piece in your collection and use it for marketing purposes.
Rules to design by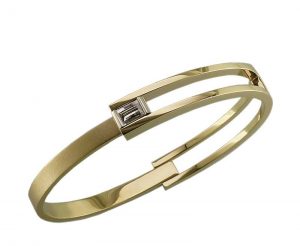 So, how does the whole competition thing work? First, you need to find out what contests are open to you. This can be tricky, since there isn't really a central clearing house listing them.
I cannot stress enough to read the rules when you enter a competition! These will tell you pretty much everything you need to know, including deadlines, the theme (if there is one), and materials you may use (or, in some cases, are not allowed to use). Many competitions have categories, either by price or by use (e.g. bridal, men's, or evening wear). Others specify a particular metal, such as silver or platinum, or are focused on a singular gemstone like pearls or diamonds. You also need to know what other materials you are permitted to incorporate.
Pay attention to who is sponsoring the competition. For instance, American Gem Trade Association's (AGTA's) Spectrum Awards is sponsored by members who are all coloured gemstone dealers. As such, there is an implicit expectation the piece will need to showcase coloured gemstones. The first time I entered the Spectrum Awards was very early in my career when my finances were modest at best. I submitted a yellow gold men's lapel pin, featuring a faceted piece of silver ore accented with fancy-colour diamonds. It was disqualified from judging because the silver ore was not considered a coloured gem and at that time—although this has now changed—neither were coloured diamonds. My only consolation was I sold the pin to one of the judges!
Wearability is often a criterion, although there are competitions that celebrate the avant-garde and demand entries expand the boundaries of traditional jewellery. Salability is another frequent requirement, especially in competitions sponsored by dealer organizations who want to use the winning collection to promote the things they sell.
Personally, I enjoy competitions that ask you to design within a theme. Coming up with an interpretation of a word or phrase can be challenging, but it can also narrow your focus. Since all the entries will share that basic premise, the resultant winning collection will have a satisfying cohesiveness.
Contests featuring categories of how or where a piece is worn (e.g. bridal, evening, or men's wear) can be a bit more difficult to pin down. One person's evening wear can be very different from another's, and depending on the 'business' someone is in, a piece could be very casual or quite extravagant. However, these themes are useful for the eventual promotion and advertising of the winning collection. Years ago, the Spectrum Awards used price as its categories, which helped avoid your beautiful, though great value, $500 amethyst jewellery from competing against a $50,000 Burmese unheated ruby design. When AGTA switched to 'purpose' categories, the intention was to encourage media (especially consumer press) to feature parts of the winning collection appealing to their particular target market. For instance, GQ Magazine would show men's jewellery winners, while Modern Bride could feature bridal winners.
Meet the press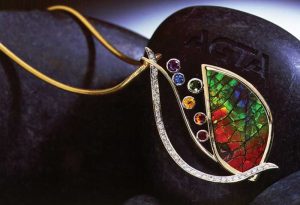 Most competitions receive a lot of coverage in the trade media, which can be good for you if you mainly sell wholesale to retailers. However, if, like me, you have a primarily retail business model, it will be up to you to ensure your winning status is communicated to your community and clients. You might want to consider hiring a publicist to help; otherwise you have to be very diligent and persistent in sending press releases and follow-up information to local media to get your message out there. I have found consumer media (e.g. newspaper, radio, and television) are far more interested in 'bad news' stories than they are in 'hometown-designer-makes-good' headlines. Local lifestyle magazines are generally a better bet, but it is important to develop a relationship with the right editors to maximize exposure.
As an aside, I do agree with some industry colleagues who would prefer to see judging focus on pure design that celebrates superior creativity, rather than stereotypes about what is marketable to the masses.
The judging process for competitions also varies. Some feature juries comprising three to five individuals or maybe even more. Usually the jurors are experienced in their fields, either as designers in their own right, dealers who buy and sell gems every day, gem cutters and lapidaries, jewellery craftsmen or manufacturers, and representatives of both trade and consumer media. Judging can be 'rule by consensus' where individual preferences have to be dealt with by using a point system. Sometimes, judges rely on 'horse trading' as they 'fight' for their favourite pieces.
It is difficult to second-guess the jury selection and
I generally recommend designing a piece with which you are happy, using the competition's rules and guidelines to let your imagination take flight. For instance, entering a 'classical' category does not preclude you from re-interpreting traditional motifs in innovative ways.
Another thing to remember is first impressions are of the greatest importance. When judges are confronted with 50 or 100 pieces all laid out, the designs that leap off the table visually have the best chance of placing. Once past the first cut, the finer details of gem quality, construction, and finish will help carry your design through to the winner's circle. To this end, make sure your piece can withstand close observation. By that I mean symmetry, great polish, and well-cut gemstones without chips or abrasions. I was a judge for the Spectrum Awards a few years ago and I was amazed to see several pieces with shoddy craftsmanship featuring unattractive and terribly cut gemstones. These entries simply didn't make the grade.
Please Mr. Postman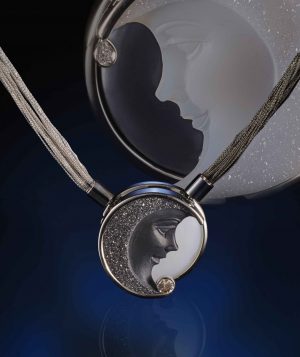 Since most design competitions are based in either Europe or the United States, you must become familiar with the intricacies of international shipping.
Sending an entry south of the border is quite straightforward. I normally use FedEx for shipping, as I am used to the protocol, the company brokers the shipment, and the tracking is good. Insurance is important—check to see whether you have coverage under your jeweller's block policy. If not, consider a service such as Parcel Pro to purchase shipping insurance. Parcel Pro can ship with either FedEx or UPS and has worked well for me. Fortunately, NAFTA has removed any levy of duty on jewellery when it is made in any of its three signatories. However, it is a requirement to include a NAFTA certificate of origin, along with a commercial invoice, which is somewhat ironic since there is no tax or duty payable. Government border agencies like their paperwork, I suppose.
The commercial invoice must include the full insured value of the entry, as well as the proper harmonized tariff code. These numbers are available online, including the FedEx website. If possible, provide tax identification numbers for both you, as the exporter, and the recipient/importer. Your business number or social insurance number suffices. Most competition organizers can provide their numbers. In the United States, this is typically a federal employer identification number (FEIN).
Packaging is important, both to prevent damage in transit and for security. A good strategy is to pack your jewellery in a durable box or case and put this in an inner box. (Keep in mind some shippers require an inner box label.) This box is then put into a larger shipping box with the waybill and customs documents. The double boxing should discourage in-transit theft.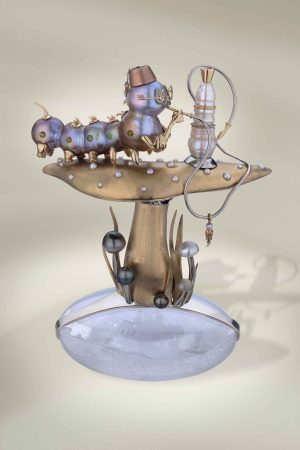 Shipping to Europe or Asia is more complex. As such, I recommend contacting a broker or the competition's organizer to help with the necessary paperwork. Typically, an export permit is required and you must keep a copy of this to expedite the return shipment.
One thing that tends to be overlooked is pieces shipped abroad for competition must also return to Canada after judging and/or exhibition. From my experience, most of the U.S.-based organizations do not really understand the whole 'cross-border' reality. Within the United States, registered mail is often the preferred insured shipping method, but this doesn't work well crossing borders. As such, I have defaulted to preparing the commercial invoice and NAFTA forms myself and sending them to the competition's organizer for their signature to include in the return shipment. Again, FedEx and Parcel Pro work well, since it is possible to schedule return shipments online using either. If the customs documents are not completed correctly, Canada Border Services Agency (CBSA) will charge you GST for the pleasure of returning your own jewellery! If this does happen, you can file a claim to be reimbursed, but that takes time and even more paperwork.
Of course, there is no guarantee your fabulous design will actually win an award. I have entered pieces of which I was incredibly proud and thought were a shoo-in for first place. Some won, while others did not, and when I eventually see the winning piece, I simply scratch my head and wonder what the judges were thinking. I remind myself judging is pretty subjective and take a win or a loss with a grain of salt. My advice is, don't give up if you don't place—there is always next year.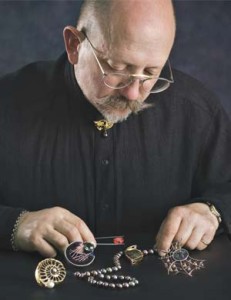 Llyn L. Strelau is the owner of Jewels by Design, a designer-goldsmith studio in Calgary established in 1984. His firm specializes in custom jewellery design for
a local and international clientele. Strelau has received numerous design awards, including the American Gem Trade Association's (AGTA's) Spectrum Awards and De Beers' Beyond Tradition—A Celebration of Canadian Craft. His work has also been published in Masters: Gemstones, Major Works by Leading Jewelers. Strelau can be reached via e-mail at designer@jewelsbydesign.com.
Source URL: https://www.jewellerybusiness.com/features/competitive-edge-the-ins-and-outs-of-entering-design-contests/
---