Sourcing 'responsible' diamonds: Where morality meets storytelling
by Samantha Ashenhurst | August 26, 2022 9:15 am
By Marc Choyt and Kyle Abraham Bi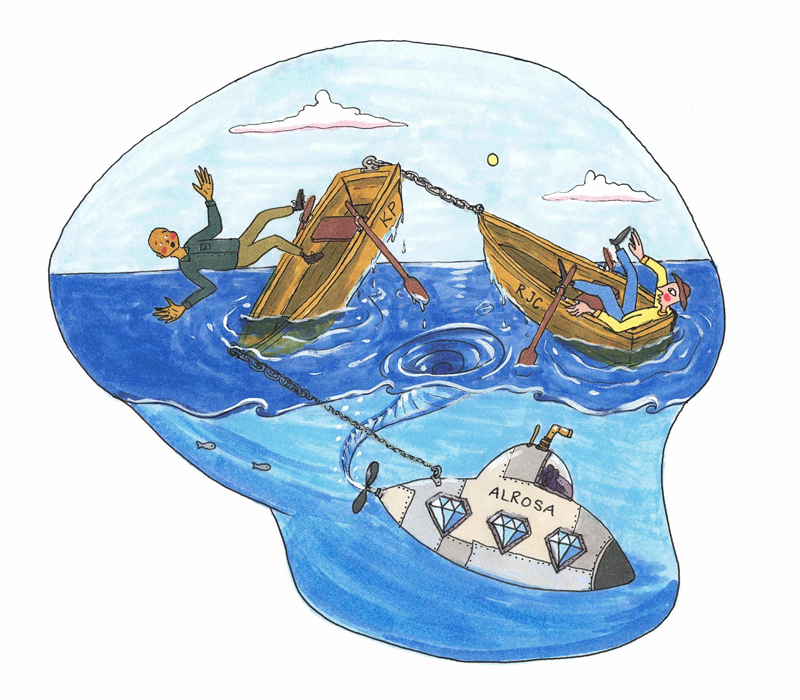 In 2004, the Russian submarine B-871 was christened 'the Alrosa'—a.k.a. 'The Diamond Submarine.'[2] The Russian Navy was honouring the diamond mining company of the same name for its years of financial support.
Alrosa (the company) provides about 30 per cent of the global diamond supply. It is one-third state-owned[3] and, in 2021, generated US$943 million in net profit[4]. Alrosa also serves as a poster child of 'responsibility' and patriotic support for the Russian Federation.
In 2016, two years after the Alrosa (the submarine) supported Russian forces in the annexation of Crimea[5], Alrosa (the diamond mining company) became a certified member of the Responsible Jewellery Council[6] (RJC). The council's code of practices covers[7] "…not only standard finance and legal compliance issues, but also ethical business practices, such as anti-corruption, human rights, decent labour conditions, social responsibility programs, and protections of the environment."
Alrosa sat as vice-chair of the RJC[8] in 2018. Further, the company maintained its RJC certification, despite its failure to respond to a July 2021 tailings spill at the Catoca mine in Angola[9] (of which it owns 41 per cent). The spill devastated aquatic life, killed 12 people, and made thousands sick in both Angola and the Democratic Republic of Congo (DRC).
Alrosa's CEO, Sergei Ivanov[10], is the son of a former Russian minister of defense and chief of staff, and was among the first batch of oligarchs targeted in sanctions[11] put forth by the U.S. In March of this year—after facing industry-wide backlash due to Russia's invasion of Ukraine—Alrosa voluntarily abdicated[12] its position as vice-chair of the RJC. A month later, the company (again, voluntarily) suspended its membership[13] to the RJC.
The RJC subsequently issued a statement[14] on Alrosa's departure, which describes a "comprehensive, third-party legal review to ensure [RJC] had the appropriate authority within its constitutional documents to take action," and asserts "taking any action prior to the delivery of the legal opinion would have exposed the RJC to significant legal risk."
RJC's position, thus, is it did not know whether it had the legal authority to suspend or remove Alrosa's membership—which implies it had never previously considered suspending or removing any participant's membership in its 17-year history.
At the conclusion of this statement, chair David Bouffard re-asserts the RJC's mission is "…to ensure all jewellery is responsibly sourced."
Of course, Bouffard is 100 per cent right. RJC functions as both[15] a trade association and certification agency. Its 'responsibility' is to the business interests and shareholders of its membership—including Alrosa, which also extracts uranium[16] for Russia's nuclear weapons program.
Most companies that left RJC in late March in protest over its handling of Alrosa (including Kering and Richemont) have since rejoined[17] the organization.
'Responsible' sourcing
The true historical context of the term 'responsibility' as it pertains to jewellery sourcing can be traced back, at least partially, to the diamond industry's response to blood diamonds.
In the 1980s and '90s, De Beers attempted to maintain its near monopoly[18] of the global diamond supply chain by way of buying up rough diamonds from any and all sources that came to market in Africa and around the world. Amnesty International reported[19] 3.7 million people died in wars funded by these diamonds.
In 2000, The New York Times published an article[20] outlining what has since become a blueprint for 'responsible' sourcing. De Beers began "promoting itself as the squeaky-clean crusader for guarantees across the industry that 'conflict diamonds'—as they are also called—be kept out of the world of luxury goods," the article reads.
By linking its diamonds back to large-scale mines under its control, De Beers (and, later, other mining companies) was able to brand itself as a crusader of 'responsible' practices under the banner of traceability and transparency in a contained supply chain. Pragmatically, this birthed a new model of 'responsibility,' which bypassed exploited and impoverished small-scale diamond miners at the root of the troublesome 'blood diamond' sourcing.
By 2009, small-scale diamond mining again became an issue—this time centred on the Marange diamond fields[21] of Zimbabwe. The documented rapes and murders resulted in Global Witness and other framers of the Kimberley Process (KP), including Ian Smillie, resigning from the scheme[22]. With the support of the RJC[23], the diamond industry scrambled to certify these diamonds as 'conflict free' under the KP umbrella.
Until Alrosa, the blood diamond issue was, arguably, never applicable to large-scale diamond mining. While the ways in which this situation will ultimately play out remain to be seen, Kimberley Process certification does not apply to cut diamonds.  Regardless of U.S. President Joe Biden's sanctions, loopholes the size of cutting centres in India and Belgium means it remains perfectly legal to buy and sell 'conflict-free' diamonds[24] from Alrosa.
Plus, there are plenty of business reasons for KP to remain unchanged.
"I'm not defending Russian diamonds. I'm defending the right of companies to choose what they do with their business," said Tom Neys, head of media relations for the Antwerp World Diamond Centre, in a recent interview with JCK[25].
Despite repeated calls[26] from the Kimberley Process Civil Society Coalition (itself a part of the scheme), KP is really structured to maintain the status quo. No meaningful change will take place as long as change requires the agreement of 85 nations. 
Besides, KP is performing its main 'responsibility' (read: maintaining consumer confidence) perfectly well. These writers have yet to hear from one of our customers tracking the Alrosa issue. As retail jewellers ourselves, we know KP's effectiveness is rarely questioned by a customer—and the term 'conflict-free diamond' remains a nearly flawless marketing narrative.
The catch-22 morality of 'responsibility'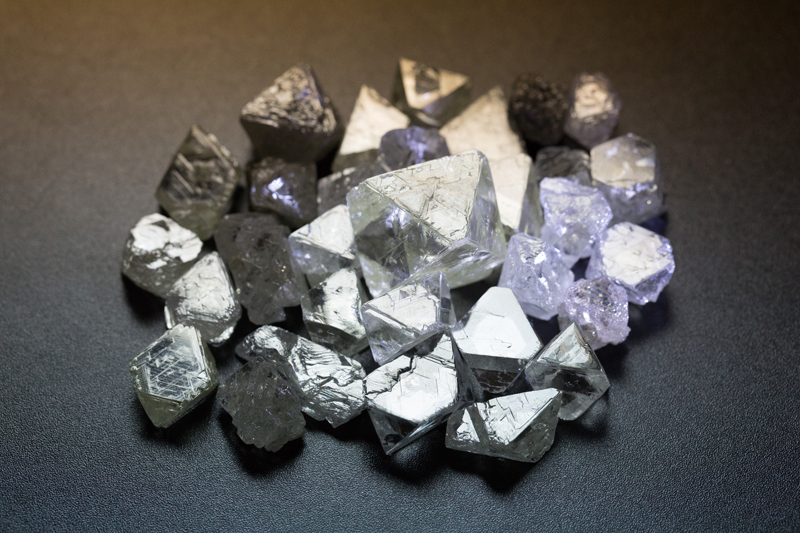 For ethically concerned gen-Zers (i.e. those who represent the near-future of diamond purchases), it is nearly impossible to distinguish how to buy an engagement ring that closes the gap between sourcing and symbolism.
As one of a few companies that has supported the North American ethical jewellery movement since 2005[28] and which targets this market, it has been amazing to watch ethical sourcing become a hot trend with real consumer support; however, it is also revealing to still not see any significant change in the supply chain.
Those gen-Zers represent the energy for change. We need market their support for 'fair' initiatives. Once this is generated, the larger companies will join in because it will be profitable to do so. The catch-22, however, is we are not going to see any change in the market so long as gen-Zers attempt to a purchase for a supply chain which is based on social and ecological justice, channeled into market share by companies such as Brilliant Earth[29] selling Alrosa diamonds (up until the invasion) as 'beyond conflict-free' and recycled gold as an avenue for impacting mining.
In large part, the industry seems confident in its ability (for now at least) to create marketing narratives which provide the public assurance: the 'conflict-free diamond' story, the false arguments swirling around 'ethical recycled gold,' or fabricated and vague claims of 'commitment.'
Like the RJC, these claims are 'responsible' in the sense they protect business interests; this kind of 'responsibility,' however, has no bearing the morality the word often implies. Further, much like the term 'conflict-free,' it is ambiguous.
Morality in our industry would involve truth and reconciliation. Restitution. Bringing together the executives responsible for purchasing blood diamonds with the victims who go about their lives with one arm—or even, perhaps, offering meaningful market support for small-scale mining organizations, engaged in regenerative economic models. 
A new narrative doesn't mean wrongs have been righted.
The KP bypassed this critical foundation, and today's 'responsible practices' are the strange fruit borne as consequence. We live in a perverse age of deep inter-connection with unfolding paradoxical relationships. Our industry is full of 'responsibility,' but lacks a grounded coherent morality rooted in our common humanity.
At the time of publication, The Warzone reports[30] of the modernization of B-871. Perhaps today, as you read this, the brave and 'responsible' sailors in the Alrosa are lurking in the Black Sea, gearing up to join the war against Ukraine now equipped with the 3M-14 Kalibr subsonic cruise missiles with a range of 1500 km. The funding for the warheads (weighing 450 kg) was, in part, from the engagement ring purchases of tens of thousands of North Americans.
In the words of a Ukrainian diplomat[31], "Russian diamonds sponsor killings."
Columnists' opinions do not necessarily reflect those of Jewellery Business.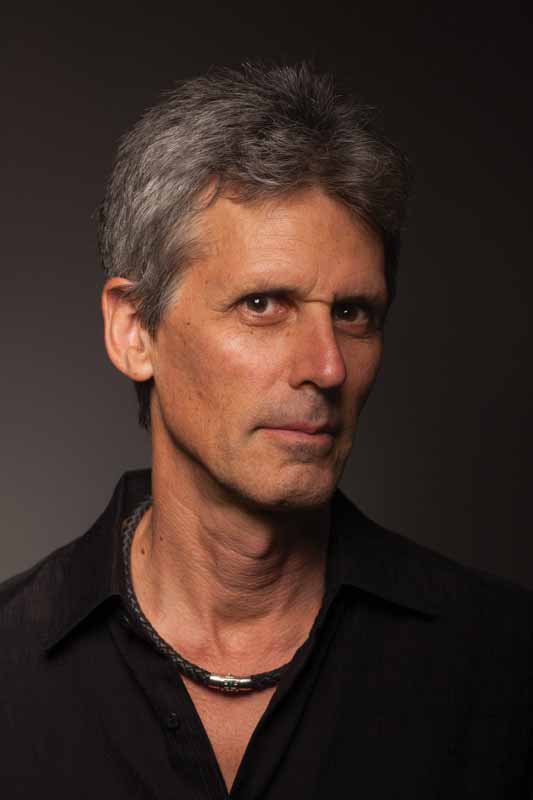 [32]Marc Choyt[33] is a regular contributor to Jewellery Business, focusing on ethical jewellery issues. He is president of Reflective Jewelry[34], a designer jewellery company founded in 1995. He pioneered the ethical sourcing movement in North America and is also the only certified Fairtrade Gold jeweller in the United States[35]. Choyt's company was named Santa Fe New Mexico's Green Business of the Year in 2019, and he has been honoured with several awards for his efforts to support ethical jewellery. His e-book, Ethical Jewelry Exposé: Lies, Damn Lies and Conflict Free Diamonds, is available online[36], at reflectivejewelry.com. Choyt can be reached on Twitter at @Circlemanifesto or at marc@reflectivejewelry.com[37].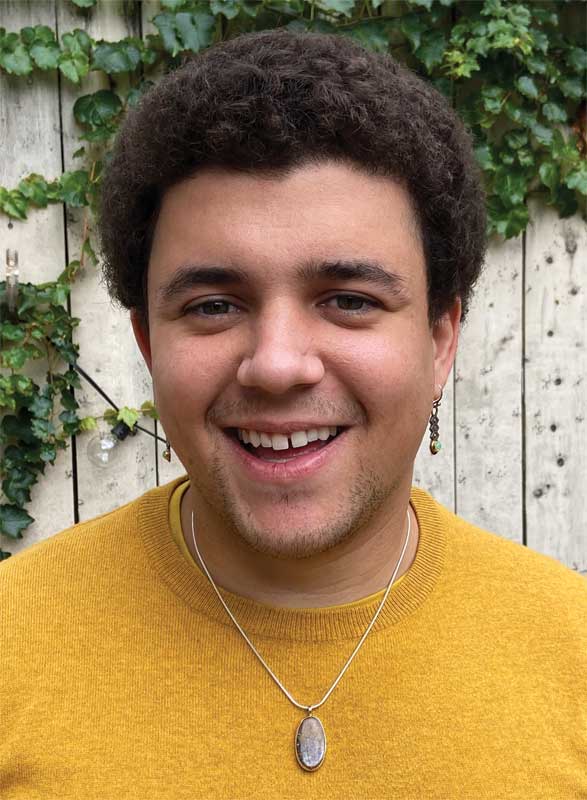 [38]Kyle Abraham Bi (formerly: Kyle Abram), Reflective Jewelry brand catalyst since 2017, has functioned as a representative for North American jewellers to the USAID Zahabu Safi (Clean Gold) Project[39] and appeared as a featured speaker at the Chicago Responsible Jewelry Conference[40]. He holds multiple roles with Ethical Metalsmiths, serving on its Advisory Council and Action Coalition and as an editor/author for its blog, The Source[41]. He is an inaugural recipient of the Black in Jewelry Coalition[42] x GIA Distance Education Scholarship, and a signatory of 2020's BIPOC Open Letter to the jewellery industry[43]. Abram holds a BA from Brown University in Contemplative Studies. He can be reached at kyle@reflectivejewelry.com[44].
Endnotes:
[Image]: https://www.jewellerybusiness.com/wp-content/uploads/2022/08/resize_Alyssa-Illustration.jpg
a.k.a. 'The Diamond Submarine.': https://ipisresearch.be/publication/russian-diamonds-and-the-war-in-ukraine
one-third state-owned: https://www.diamonds.net/news/NewsItem.aspx?ArticleID=68387
generated US$943 million in net profit: https://www.theguardian.com/world/2022/mar/31/major-jewellers-to-cease-buying-russian-origin-diamonds-after-increased-scrutiny
supported Russian forces in the annexation of Crimea: https://ipisresearch.be/publication/russian-diamonds-and-the-war-in-ukraine
certified member of the Responsible Jewellery Council: https://www.responsiblejewellery.com/wp-content/uploads/2016-08-17-Press-release-ALROSA-joins-RJC-ENG-final.pdf
code of practices covers: https://ipisresearch.be/publication/russian-diamonds-and-the-war-in-ukraine
sat as vice-chair of the RJC: https://www.diamondworld.net/contentview.aspx?item=16361
Catoca mine in Angola: https://www.reuters.com/world/africa/congo-says-12-dead-4400-sick-following-angola-mine-tailings-leak-2021-09-02
Sergei Ivanov: https://en.wikipedia.org/wiki/Sergei_Ivanov
targeted in sanctions: https://www.cnbc.com/2022/02/26/here-are-the-russian-oligarchs-targeted-in-bidens-sanctions.html
Alrosa voluntarily abdicated: https://www.diamonds.net/news/NewsItem.aspx?ArticleID=68401
suspended its membership: https://www.jewellerybusiness.com/diamonds/russian-miner-exits-rjc-ndc-amid-issued-sanctions
RJC subsequently issued a statement: https://www.responsiblejewellery.com/responsible-jewellery-council-votes-to-accept-alrosa-suspension-effective-immediately
RJC functions as both: https://fairjewelry.org/greg-valerio-interviews-michael-rae-ceo-of-the-responsible-jewellery-council
which also extracts uranium: https://fairjewelry.org/greg-valerio-interviews-michael-rae-ceo-of-the-responsible-jewellery-council
have since rejoined: http://www.idexonline.com/FullArticle?Id=47717
maintain its near monopoly: https://www.diamondportfolio.com.au/investor-centre/market-information/de-beers-monopoly-broken
Amnesty International reported: https://www.amnesty.org/en/wp-content/uploads/2021/08/pol300022007en.pdf
published an article: https://www.nytimes.com/2000/08/22/business/controversy-over-diamonds-made-into-virtue-by-de-beers.html
Marange diamond fields: https://www.hrw.org/report/2009/06/26/diamonds-rough/human-rights-abuses-marange-diamond-fields-zimbabwe
resigning from the scheme: https://www.globalwitness.org/en/archive/global-witness-hails-commitment-veteran-diamond-campaigner
With the support of the RJC: https://reflectivejewelry.com/news/ethical-jewelry-expose-kimberley-process-damn-lies
sell 'conflict-free' diamonds: https://www.jckonline.com/editorial-article/u-s-russian-diamond-loophole
recent interview with JCK: https://www.jckonline.com/editorial-article/antwerp-russian-diamonds/
Despite repeated calls: https://www.kpcivilsociety.org/press/kp-csc-calls-for-kimberley-process-meeting-on-russian-invasion-and-links-with-diamond-trade
[Image]: https://www.jewellerybusiness.com/wp-content/uploads/2022/07/SA_SneakPeek.jpg
ethical jewellery movement since 2005: http://www.idexonline.com/FullArticle?Id=41067
by companies such as Brilliant Earth: https://reflectivejewelry.com/news/brilliant-earth-review
The Warzone reports: https://www.thedrive.com/the-war-zone/russias-only-pump-jet-kilo-class-submarine-is-back-to-attack-ukraine
words of a Ukrainian diplomat: http://www.idexonline.com/FullArticle?Id=47741
[Image]: https://www.jewellerybusiness.com/wp-content/uploads/2018/08/Marc-Choyt-portrait.jpg
Marc Choyt: https://www.jewellerybusiness.com/tag/marc-choyt/
Reflective Jewelry: https://reflectivejewelry.com/
only certified Fairtrade Gold jeweller in the United States: https://reflectivejewelry.com/ethical-sources/fairtrade-gold
is available online: https://reflectivejewelry.com/ethical-jewelry-expos%C3%A9
marc@reflectivejewelry.com: mailto:marc@reflectivejewelry.com
[Image]: https://www.jewellerybusiness.com/wp-content/uploads/2020/12/Abram_headshot.jpg
USAID Zahabu Safi (Clean Gold) Project: https://www.land-links.org/project/zahabu-safi-commercially-viable-conflict-free-gold-project-cvcfg/#project-content
Chicago Responsible Jewelry Conference: https://www.chiresponsiblejewelryconference.com/
The Source: https://ethicalmetalsmiths.org/blog-the-source
Black in Jewelry Coalition: https://blackinjewelry.org/
2020's BIPOC Open Letter to the jewellery industry: https://bipocopenletter.com/open-letter
kyle@reflectivejewelry.com: mailto:kyle@reflectivejewelry.com
Source URL: https://www.jewellerybusiness.com/features/ethics-august-2022/
---