Go beyond the 4 Cs: Changing the way we sell diamonds
July 29, 2016
By Jeffrey Skaret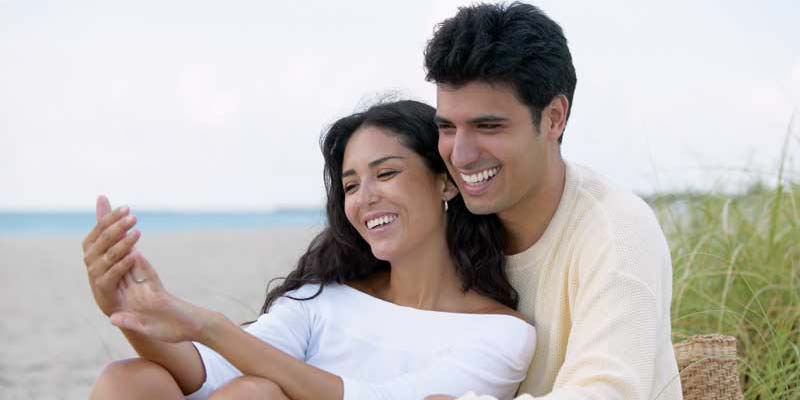 While well-intended to give consumers a better gauge by which to evaluate and select a diamond, the 4 Cs by themselves have become a propellant toward the commoditization and shrinking margins of these precious stones. Largely, this has happened through the relative availability of information on the Internet, the consumer perception that diamonds are plentiful and not rare, and the continued defensive practice too many jewellers employ of pinning their value proposition on a grading report that adds no real value to a diamond.
Consumers now believe a diamond is a diamond is a diamond, as long as they have the same 4 Cs. Yet, we professionals know two diamonds with the same 4 Cs can actually be very different.
Without changing the way we perceive, buy, and sell diamonds, many fine jewellers and suppliers will be driven out of the diamond business for good. Selling diamonds is getting tougher and making money on those sales is tougher still. Every square inch of real estate in the showcase and in the vault is valuable and must return a profit. The current model in diamonds for many retailers is unsustainable for long-term profitability or viability.
A 'diamond destination'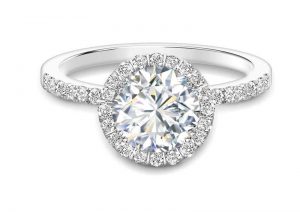 What, then, can you do to position and create your store as 'the diamond destination' in your marketplace?
First, revisit your vision and mission statements. What is your brand's mission? Can you define it in one sentence? How do you see yourself in your market and what are your objectives? Does your staff understand and believe your mission and vision? Do they reflect your values and the value of the brand you have built as your store over the course of years? Do they strive toward achieving your goals while fulfilling their own?
How about your diamond business within the larger vision of your store as a brand in the market? Do you have a mission statement for your diamond business? Who do you want to be in your market? What position and perception do you seek to hold? How are you differentiating from the competition who you are, what you do, and why? Finally, if you are serious about diamonds, does your staff fully understand the position and importance of them to your future?
Until you can fully answer these questions, it will be difficult for you to create significant points of difference and compelling reasons for customers to seek you out and ultimately purchase diamonds from you, thereby raising your margins and creating more profit. As you consider your diamond business, your standing in the marketplace, and your desire for sustainable profitability, one of the best ways to differentiate your diamond offer is to partner with brands reflecting your core values. This can help create a meaningful thread weaving through your client's experience, as you convey why you and the diamonds you carry are different than what they 'see' anywhere else.
The more you and your staff believe in your store's brand and the more you know about diamond consumers' habits and concerns, the better able you will be to fully understand and integrate the underpinnings of your mission and core values into your customers' psyche. Challenge your staff to do their homework and learn what the consumer is facing when they begin to search for a diamond. You can start by studying the Internet. Enter search terms consumers use to understand the kind of information, misinformation, and confusing messages that come up. See what they see. It is no wonder consumers are intimidated and confused when looking for a diamond!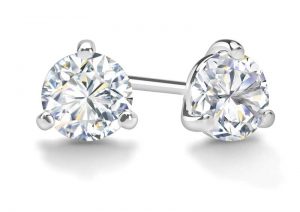 One of the biggest challenges we face is our dependency on old habits and tried-and-true processes that may have served us well in the past. It's a competitive world and Richard Branson of Virgin Companies says, "The only way to be truly successful in competitive times is to take on the status quo and turn it upside down."
The more knowledge you gain about the status quo and what is out there for all to see, the more confidence you will have. Learn how to clarify confusing messages and combat bad information. This, coupled with a complete understanding of your mission and vision, can lead to more passion because you are speaking from the heart regarding what you know, what you care about, and what you know to be true.
Passion is what attracts people to you and makes them want to be associated with you; it is what makes them want to buy from you and only you. That said, you can't fake it. People see right through schemes and scripts, and buzz words and clever sayings. No, passion has to come from within, built on a solid foundation of ethics, standards, principles, honesty, trustworthiness, knowledge, commitment to service, excellence, and community, and a truly identifiable commitment to the client's needs and desires.
Any diamond will do?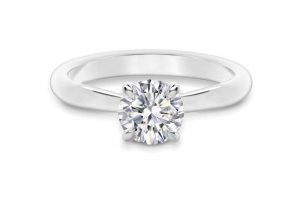 All together, these can lead to more sales and greater profitability. Yet, we know many sales are lost to the competition for a variety of reasons. In addition to the realities of the marketplace, you must understand the motivating factors for someone to buy a diamond and then uncover the hidden fears and barriers, and throughout, be working to provide them the experience they deserve and not just what they expect. What they expect, they can get from anyone. But what they deserve, they can only get from you. It is important to remember that and constantly seek ways to ensure it.
It is critical your staff know how to get to the core of the real reason someone has come into your store looking for diamonds. If it were just about buying a diamond—any diamond—they really don't need you, do they? They can get a diamond just about anywhere these days, including having one delivered to them while in their pajamas on the couch at home, eating a bowl of ice cream. Yet, the vast majority of consumers do not do that. No, they buy in stores like yours. In fact, De Beers Group just recently released its annual findings in its U.S. Diamond Acquisition Study. It found that in 2015, 82 per cent of those buying diamonds and diamond jewellery did so in brick-and-mortar stores. That should be encouraging to you because it also reflects an average ticket price 36 per cent higher than what is purchased online.
If there is such a vast and ready availability of diamonds in consumers' eyes, why do they continue to shop in stores like yours? Quite simply, it comes down to trust, selection, reputation, the ability to actually see and touch a diamond, fear of the unknown, reassurance, or guidance—all of these are real reasons. The point is something is missing in their search, and it is incumbent upon you to sift through their challenges and uncertainties. If it was simply about a transaction—just buying any diamond—they would have not come to see you.
Fully understand what is driving that customer into your store—i.e. what they are missing—and seek to fulfil their needs in the most basic of ways. First, remember that something significant is happening in their lives and they are choosing you to help them initiate, celebrate, or commemorate that special occasion. This is a key to your success—the more you bring them back to the real reason they are engaging with you on this quest, the more success you will have. It's a simple concept. Find ways to bring them back to that reason. Consider the following response to a customer who seems to know exactly what he wants:
"Wow! You have really done your homework. She must be really special for you to have spent that much time, effort, and energy searching for the perfect diamond to represent your love for her. In fact, you've made both our lives a lot easier (even though you know he has made it tougher for you) by narrowing your search. By the way, you are halfway to achieving the two most important things: First, you have made the effort to find the perfect diamond for your bride to be, and you are selecting it especially for her; second, the diamond you chose is the most beautiful one you could find. Congratulations and thank you for allowing me to help you on this final stretch."
You're the expert, remember?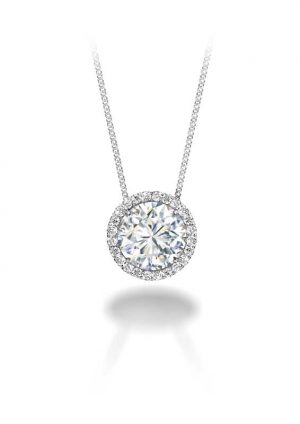 The idea is to start with the end in mind, which, by the way, is not the ringing of the cash register. That is a byproduct of you helping customers get exactly what they want. Realize also that what they think they want is not always what they truly want. Remember these points:
• There are reasons they have come into your store that go beyond the simple fact something significant is happening in their lives and they are looking for your help.
• You are the expert, not them. It doesn't matter how much time they have spent searching and researching, they don't know a fraction of what you know when it comes to diamonds.
• Be the expert and guide them with your knowledge about what makes every diamond unique, and exceptionally beautiful diamonds rare.
• Carry the right inventory—and the right amount—to position yourself as the 'diamond destination' in your local market.
• Use terms and phrases others don't, such as "Integrity is everything to me; my store is my brand because everything we do here reflects our values, including the diamonds we select to present to you."
• Ask questions and wait for the answers. Be patient.
• Focusing on your care for them as individuals and truly finding the best for them will bring tremendous rewards and loyalty.
• People remember stories most, not facts, figures, or even numbers.
• Facts, figures, and numbers draw people to think, compare, and consider.
• Passion and emotional connections motivate them to act.
• Interrupt their thinking by telling them something they haven't heard and don't expect.
• Surround yourself with people who share your passion.
• Finally, speak from the heart on what you care about. Be human and have fun!
To paraphrase Peter Sheahan, group CEO and founder of global consultancy Karrikins Group, to simplify, you must fully understand what the market is and deal with the facts of the status quo. Within that, identify the most important and complex challenges you face in your market, then challenge your own assumptions and examine your habits:
• What do you need to stop doing?
• What do you need to start doing?
• What do you need to do more of?
Selling diamonds is tough enough as it is. Selling diamonds and being profitable is tougher still. Yet, there is hope and you have a chance. People are still coming into your store looking for you to help them. Seize that opportunity! Give them the reasons to buy from you by seeking to be different, striving to simplify, and by focusing on what is most important to them, which may be your greatest mission to uncover and satisfy.
Jeffrey Skaret is director of partner development and training at Forevermark North America, part of the De Beers Group of Companies. An industry veteran for more than 30 years, Skaret has spent his career working to create strong and lasting business partnerships with jewellery retailers. He works with his team to better serve and advise Forevermark authorized jewellers, as well as develop and deliver brand messaging, training, and education strategies across Forevermark U.S. and Canada partnerships. Skaret can be reached at
jeffrey.skaret@forevermark.com.
Source URL: https://www.jewellerybusiness.com/features/go-beyond-the-4-cs-changing-the-way-we-sell-diamonds/
---