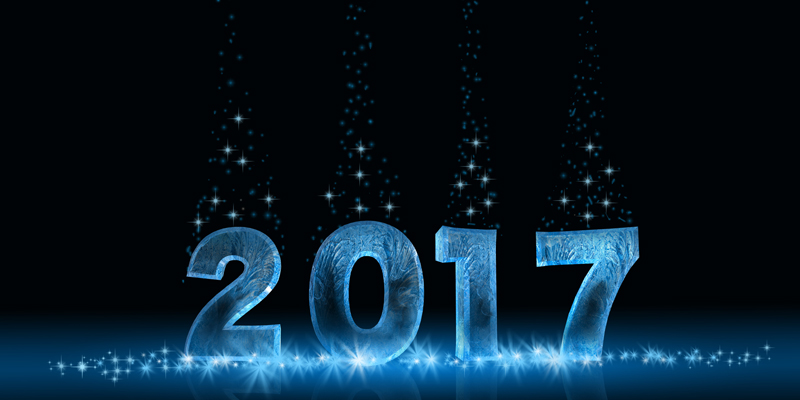 Have you found that your annual goals consistently revolve around increasing sales and improving margins? With so much focus on growth, it can be easy to forget about properly protecting your business. Here are some ways you can ensure your business stays safe, secure, and successful in 2017 with Jewelers Mutual Insurance Company.
Staying safe
As you know, jewellery is a frequent target for crime. Whether it's the act of robbery, burglary, theft, or even fraud, criminals are becoming more brazen with their attempts to steal high-end merchandise. Having insurance will protect you in the event of a loss due to these crimes, but it won't actively help reduce the chances of their occurring.
In addition to comprehensive coverage, Jewelers Mutual customers enjoy extra peace of mind with advice and resources to help them prevent these perils from occurring in the first place.
Safety consultations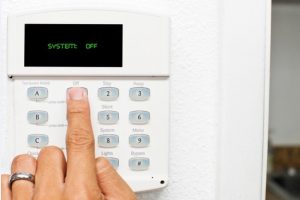 Since protecting your business is its job, Jewelers Mutual makes sure its loss prevention specialists are up to date on best practices for safes, alarms, surveillance systems, and other physical and electronic protection for your business. They have close ties with the security industry and are eager to pass their recommendations on to you.
Does your showcase glass offer the best protection for the types of merchandise you carry? Their specialists can make recommendations for your business with the knowledge they have of the industry.
Do you have a response procedure in place if an alarm is triggered? Jewelers Mutual can advise you on how to create an action plan involving your alarm company and local law enforcement.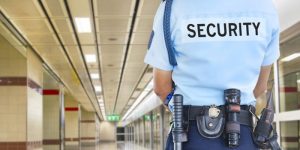 Is a security guard needed to protect your business? Jewelers Mutual loss prevention specialists can recommend cost-effective security guard solutions that meet your needs.
Safety consultations to address questions like these can be completed over the phone at any time, but on-site assessments are also available to ensure all aspects of a jewellery business' security plan are optimized, even those you may not be aware of. 
JM University®  
After a safety consultation, it can be hard to keep your staff privy to the procedures that make your business safe. Even one small slip, such as showing too many items at once or not putting the right merchandise away at night, could lead to a large loss.
More importantly, if your staff doesn't know how to respond in the event of a robbery, someone could be seriously injured.
With so much at stake, training your entire staff can be stressful in its own right, but businesses insured with Jewelers Mutual can train online at JM University,®  the insurance company's online resource.
This educational platform provides a variety of courses to help your associates learn the important roles they play in keeping your business well-protected. Take the Selling with Security course, for example. It's a module that includes a step-by-step guide for protecting merchandise while interacting with customers.
Other courses also exist for travelling salespeople, as well as for owners and managers to help identify potential weaknesses in security.
 Loss prevention materials
While learning about proper procedural security is extremely important, remembering to actually do important everyday safety tasks can be difficult. This is especially true when your business is busy or the rush of closing a sale is the only thing on your mind.
To help remind you of best security practices and to make the daily implementation of these practices easier, Jewelers Mutual created materials you can use to help prevent losses.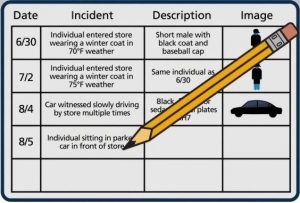 One example is the suspicious incident logbook. Keeping track of odd or peculiar happenings at your business could be a precursor to a crime. By documenting these events and sharing them with your staff, you can be more alert to patterns of suspicious behaviour and adjust your security accordingly.
Anytime advice
In addition to JM University, you and your staff can stay up to date on the latest advice by subscribing to The Clarity Blog. Tips are delivered straight to your inbox whenever you prefer—instantly, weekly, or monthly. If you happen to miss something or also want to stay alert to industry trends, follow @JMStaySecure on Twitter.
You don't have to be a policyholder to receive this advice, either. It's great information to be shared with the entire jewellery industry, so everyone has a general sense of how to maximize safety.
RELI(E)VE
Unfortunately, crimes can occur even when security plans are flawlessly adhered to. While your merchandise and business property can be replaced, a traumatic event can leave you troubled well after a claim has been made.
It's for those instances that Jewelers Mutual customers benefit from an exclusive program called RELI(E)VE. In the event of a robbery or other disturbing loss, support is available through counsellors at Ceridian LifeWorks, a leader in post-trauma counselling services.
This program gives 24/7 phone access to professional counsellors, face-to-face sessions with qualified counsellors in your area, and even on-site group counselling sessions for when your entire business is shaken.
Staying secure
Times are continually changing and 2017 will be no exception to the rule. Your business model and strategy need to keep up with the changing times and, accordingly, your insurance policy needs to follow suit. Coupled with safety advice, when jewellers insure your business with Jewelers Mutual, also have a number of reasons to count on them to protect their businesses when it comes right down to their policy.
Knowledgeable brokers
When you work with a Jewelers Mutual broker, you can be confident you're dealing with one of the most qualified jewellery insurance professionals in Canada.
Jewellers block insurance is complex, but you can be confident that Jewelers Mutual brokers are properly trained to meet the unique needs of the businesses they serve.
Products to meet your needs
Jewelers Mutual's products are designed to be flexible, customized, and tailored to meet any need you may have.
Serving a broad range of operations from large multi-location retailers to custom designers and manufacturers, Jewelers Mutual has more than 100 years of experience in serving the jewellery industry exclusively. This devotion to a singular focus makes them well-positioned to find a one-of-a-kind solution for your business.
Financial stability
Throughout its 100 years of serving customers, Jewelers Mutual has worked hard to perfect its business practices.
The company has received 30 consecutive A+ ratings from A.M. Best Company, a rating based on a comprehensive quantitative and qualitative analysis of a company's balance sheet strength, operating performance, and business profile.
Claims satisfaction
When something does go wrong, Jewelers Mutual customers have around-the-clock access to claims examiners and underwriters who respond quickly and compassionately.
In fact, over 95 per cent of those who file claims report being highly satisfied with their experience.
Staying successful
Protecting your business is one thing, but growing it is another. In addition to having a safe and secure business, jewellers participating in exclusive jeweller programs have experienced additional benefits. By mentioning Jewelers Mutual's personal jewellery insurance as an option for their customers to consider, jewellers may realize many advantages.
Customer care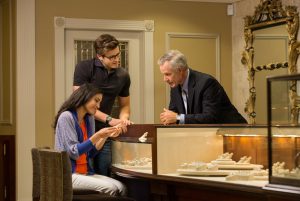 Mentioning personal jewellery insurance shows your customer that you stand by your products and care about the security of the customer's piece once it leaves your store. Plus, Jewelers Mutual provides free supplies to help educate your customers on protecting their special purchases.
Flexibility

After your customers purchase Jewelers Mutual's personal jewellery insurance, they have the flexibility to choose you, their preferred jeweller, for claim-related repairs and replacements. Additionally, Jewelers Mutual doesn't require multiple estimates from various jewellers, meaning your customers will remain your customers.
Easy claim payments

The last thing you want after returning claim-related repair work to a customer is to experience a hassle in collecting your claim payment. Your customer will enjoy a quick and easy claim process while working with Jewelers Mutual's claim professionals, and you will get paid directly on claim-related repairs or replacements after the work is complete.
Increased sales

With more potential repairs and replacements coming to your business, you can capitalize on these return visits by presenting your customers with the option to upgrade their jewellery or buy additional pieces.
Make your resolution a reality
Just like a personal New Year's resolution, there are many great reasons to start something new, but it can be difficult to begin. When you insure with Jewelers Mutual, you not only have resources to become safer, more secure, and mores successful, but also receive support to help accomplish your goals.
Of course, you'll be served exceptionally well by expert brokers who can help guide  you when making insurance decisions.
Additionally, every year Jewelers Mutual does plenty of behind the scenes work to promote the prosperity of the entire jewellery industry. Jewelers Mutual is partnered with the Canadian Jewellers Association (CJA), Canadian Jewellers Group (CJG), and Jewellers Vigilance Canada (JVC) to help move the industry forward.
This makes purchasing insurance not just another isolated business transaction. When you insure your business with Jewelers Mutual, you're strengthening your ties with the jewellery industry as a whole.
Make 2017 a year to strengthen ties and your business—and count on additional support to help you along the way.
Sure, the year just started, but it's never too early to find a broker and get a quote.
All information listed in this section was submitted by Jewelers Mutual Insurance Company.
Kenilworth Media Inc. cannot assume responsibility for errors of relevance,
fact or omission. The publisher does not endorse any products featured in this article.