How globalization impacts appraisals
August 1, 2015
By Gina D'Onofrio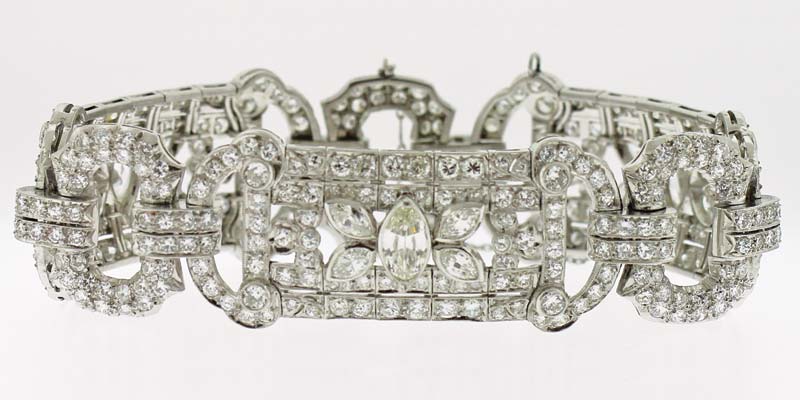 Appraisers have heard time and again there are three common approaches to value: cost (i.e. cost to produce), market data (i.e. sales comparison), and income. Traditionally, and still with many appraisers today, the cost approach is the method of choice for valuation. But whose cost are they considering?
So much has changed in the last three decades. Industry veterans remind us how local manufacturers designed and produced most of the models, semi-mounts, and finished pieces supplied to retail stores. It was a thriving, creative marketplace, complemented by a great number of skilled bench jewellers making custom orders from scratch. Back then, jewellery imports were a much smaller percentage of a store's inventory and were usually limited to Italian gold.
Today, a great deal of jewellery manufacturing is done overseas in countries with lower labour and overhead costs. Just walk through the international section of JCK Las Vegas to experience an alternative to your local manufacturer's pricing. Given this shift in manufacturing, applying the cost approach to value is not always appropriate.
Three approaches to value
Since they are the foundation of appraisal methodology, let's take a closer look at the common approaches to value:
The cost approach usually encompasses the cost of materials, labour, and the overhead (e.g. shipping, insurance, rent, etc.) required to produce the piece of jewellery, along with the profit margin markup. Applying this approach is pretty straightforward.
"¨The market data approach considers the selling price of pieces of a similar design, components, method of construction, age, and brand in their most common marketplace. Consider a mother-of-pearl 'Alhambra' necklace signed by Van Cleef & Arpels. This design is currently in production and readily available, so its 'replacement value, new' is its current retail price. Only Van Cleef & Arpels can produce its copyrighted designs, so applying the cost approach to value is not appropriate with brand-name products.
The income approach is applied when a piece can generate income for its owner. Suppose your client just inherited 50 pieces of iconic signed jewellery from the estate of Elizabeth Taylor and he is featuring them in a travelling exhibition and book. The income approach looks at what income your client would receive after expenses. This discussion is beyond the scope of this article and unlikely the method of valuation for most appraisal assignments. Suffice to say, the income approach is far more complex than the first two and requires specialized training.
Why does it matter?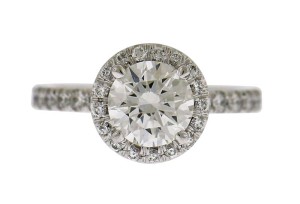 The value characteristics of a jewel help us decide how it can be replaced. Some factors affecting value include: condition, type of manufacture, designer/brand, and materials (e.g. metal and diamonds). Once we identify these value characteristics, we can decide whether a similar piece can be found brand new, whether it should be reproduced, or whether a similar item can be located where vintage and period jewellery are sold. For example, when appraising an art deco diamond bracelet, we search for similar art deco diamond bracelets at antique and period jewellery stores. This is the market data approach to value.
On the other hand, consider the appraisal of a custom-designed opal pendant. Your client may even have copies of the sketches and paperwork from the local jeweller who made the piece. Here, the appraiser calculates the cost for a comparable opal, along with that of the gold, design, labour, setting, and a typical markup applied in that local market. The appraiser should also contact the original maker to discuss his or her pricing, since your client will likely order a replacement from the same jeweller, should the piece ever be lost. This is the cost approach (reproduction).
It seems easy enough, except when you're dealing with 'replacement value, new' for unsigned/non-branded jewellery. Many appraisers are in the habit of calculating the cost to reproduce this jewellery even among mass-produced items imported from manufacturing centres with lower production costs. This may result in a replacement value that is much higher than what the piece commonly sells for. Since insurance coverage is, in part, based on replacement value, the client pays excessive premiums to insure the piece.
One ring with two approaches to value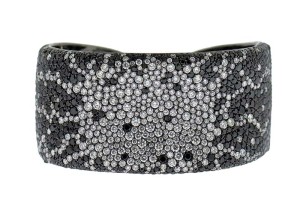 Consider the halo diamond engagement ring, which depending on where and how it was made, requires different approaches to value. Among bridal trends, the halo ring is incredibly popular, and subject to your client's preferences, may be sourced one of two ways.
The first is to commission a custom design job with a local jeweller. The ring may be designed and fabricated from a wax model and casting, or it may have been constructed entirely by hand. In either case, the cost to produce the ring as a 'one-off' piece is significantly more. Costs include the time spent communicating with the client, creating variations of the design via CAD or hand drawings, producing a wax model for client approval, and sometimes even a cast silver model. Beyond those factors, the jeweller also includes the cost of local casting, labour, and stone setting. If my client has commissioned a custom-made halo ring, the cost approach to value is the appropriate method of valuation. Sometimes a client can produce documentation, including renderings, diamond quality, type of fabrication, and quality of finish, which all affect the cost to reproduce the ring. When necessary (and with the client's permission) I may contact the local vendor or workshop to discuss their methods and pricing.
Meanwhile, a very similar halo design ring is being mass-produced locally or overseas, its melee diamonds set by hand after the ring is cast and polished. Alternatively, the melee diamonds may have been cast in-situ (i.e. set in the wax model and cast in place). This significantly reduces the setting costs, but can also impact the quality of finish and condition of the melee diamonds. By that I mean the melee can shift during casting, which means the beads do not completely set over the diamond. As a result, the settings can be loose and the raised beads can catch on clothing. The casting process can also scorch or chip melee. The quality of the mass-produced ring can vary greatly, depending on production methods, skill, and quality control. Needless to say, quality of finish (or lack thereof) is a value characteristic appraisers must consider when arriving at a replacement value. In my personal research, I have found mass-produced halo design semi-mounts can vary significantly in cost, relative to their quality and finish. Before deciding on replacement value, I use the market data to find halo design rings of similar design and quality.
Having some fun with research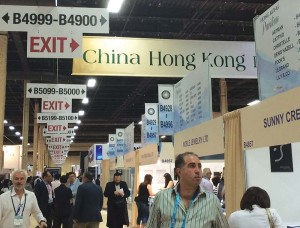 Why not try a little market survey among your localӬ jewellery stores. With their permission, walk through the store and ask how much jewellery they produce themselves, how much is purchased from local manufacturers, and how much comes from larger distributors importing semi-mounts or finished jewellery. You may be surprised at your findings. For instance, my local market stocks a large volume of jewellery produced abroad. In fact, one independent store regularly outsources their custom CAD/CAM designs to a company in China. Thanks to e-mail and Skype, the world is a much smaller place. Local businesses that survived the recession are finding new ways to turn a profit. Reducing labour costs makes it possible for them to sell jewellery at the same price points and still stay competitive.
Now, take your survey one step further and go to the source like a national jewellery trade show. I attend JCK Las Vegas every year. The international jewellery pavilions are vibrant places and half my time is spent visiting with manufacturers from Europe, Asia, and the Middle East. The remaining time is spent with diamond and gemstone suppliers, as well as national jewellery designers. I discovered that in order to keep prices competitive, many North American and European designers have shifted their production to Asia. This isn't 'breaking news' as some would say, but it does raise an interesting point regarding valuation, which is that the cost approach is no longer relevant for a great deal of jewellery. Instead, it has been replaced by the market data (sales comparison) approach. To get a grip on current jewellery prices, you need to get out from behind your desk and hit the pavement, so to speak. Yes, it's more work and requires more time and expense on your part. However, as an appraiser, this kind of research is in your job description. We determine the value of a piece, based on research—we don't 'make up' prices.

Let me be a complete jewellery geek and admit that I find researching jewellery prices fun. Yes! You get to travel, meet people from across the globe, and see lots of great (and not so great) jewellery designs. If you've established a good network with appraisers around the country, you might also consider comparing your findings to get an even better picture of the marketplace.
So what happens to the cost approach? Well, it is still relevant for locally made jewellery, especially custom-designed pieces. As such, stay in touch with your local manufacturers and workshops—they are a shrinking, but essential, part of our industry. Discuss their pricing and research the markups commonly applied to their pieces in the retail marketplace. In addition, subscribe to industry price sheets for diamonds, gemstones, and findings. At the end of the day, however, you will still need to research the market to verify your cost approach is up to date with local market prices. It's all part and parcel of being an appraiser. The good news is that it never gets dull and keeps you on your toes.

Gina D'Onofrio has provided gemmological and jewellery appraisal services since 1992. She is an accredited senior appraiser, master gemmologist appraiser (American Society of Appraisers) and certified senior member of National Association of Jewelry Appraisers. D'Onofrio is co-instructor for the American Society of Appraiser's GJ-202 appraisal report writing for insurance coverage class. She may be contacted via e-mail at ginajewels@gmail.com[6].
Endnotes:
[Image]: http://www.jewellerybusiness.com/wp-content/uploads/2015/11/Art-Deco-Bracelet.jpg
[Image]: http://www.jewellerybusiness.com/wp-content/uploads/2015/11/Halo_ring_1.jpg
[Image]: http://www.jewellerybusiness.com/wp-content/uploads/2015/11/Black-and-white-diamond-cuff.jpg
[Image]: http://www.jewellerybusiness.com/wp-content/uploads/2015/11/International-Pavillion-JCK-Show.jpg
[Image]: http://www.jewellerybusiness.com/wp-content/uploads/2015/11/vca_alhambra_2.jpg
ginajewels@gmail.com: mailto:ginajewels@gmail.com
Source URL: https://www.jewellerybusiness.com/features/how-globalization-impacts-appraisals/
---