How to wow your customers this holiday season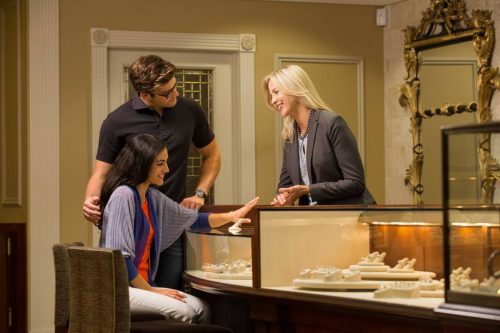 Today's consumers are not as interested in what you're selling as in how you can help them find exactly what they're looking for. Many expect their relationship with their jeweller to be about more than just the value of their purchase.
With the busiest time of year upon us, it's easy to overlook what might be the most important part of the sale: the customer experience.
The expectation of exceptional service is even greater for luxury retailers. It's the experience that will get customers talking about you and coming back. An easy way to show you stand behind your products and care about the protection of your customer's piece is by mentioning the option of personal jewellery insurance.* Enrolling in one of Jewelers Mutual Insurance Group's jeweller programs can make this easy, helping you grow your business and enhance your customer relationships.**
In an age where everyone can comment, like, and share online, an outstanding customer experience defines your brand. It's the biggest differentiator and plays a key role in making this holiday season the most successful ever.
Here are four easy ways to 'wow' your customers this holiday season.
Be personal
You're not just selling a product, you're selling something your customer's loved one will treasure.
Get to know the person across the counter and make a connection. Gain the trust of your customers by understanding their needs and keeping your staff trained to address those needs. Exceptional product knowledge instills confidence and provides the value of shopping with a trusted local jeweller.
Beyond product knowledge, speak to clients about services they may not be familiar with, such as instruction on how to care for their jewellery. For example, including a complimentary Pearls of Wisdom brochure from Jewelers Mutual will educate them on how to take care of their purchases.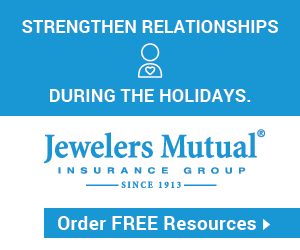 Do something unexpected
Surprise your customers by going above and beyond. Instead of simply satisfying them, why not wow them? Here are some ideas to get you started.
Consider giving an inexpensive holiday gift to each customer. Surprise them with it at your point of sale while the item they purchased is being wrapped.
Send cookies or a special treat to your most loyal customers.
During some of your busiest days and times, hire carolers to sing in your store to get everyone in the holiday mood.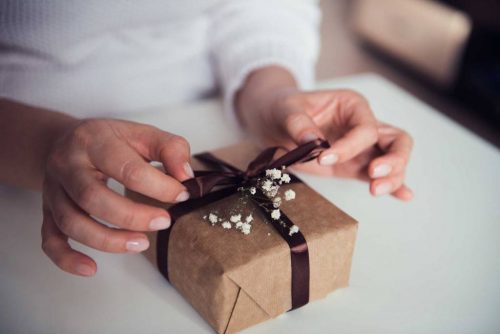 Remember them after the sale
December is busy, but when traffic slows down a little in early January, your customers would appreciate a thank you note. Owners of other businesses that sell large-ticket items often send a hand-signed letter welcoming their customers to the 'family.'
In a world of everything digital, something handwritten will be noticed and appreciated.

Offer protection for valued purchases
In addition to the Pearls of Wisdom brochure, Jewelers Mutual has several premium jeweller programs to support store owners in extending service after the sale. These programs enhance the overall customer experience by making it easy to mention jewellery insurance as an option for your customers to consider. Plus, actively participating in a jeweller program offers you additional revenue potential!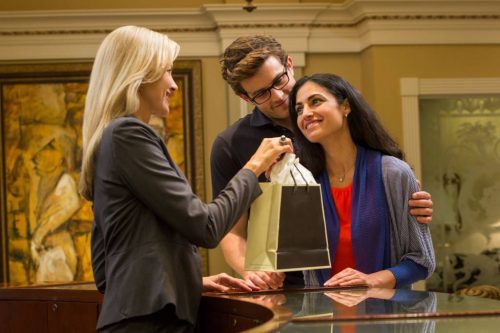 To learn more about what the programs offer and discover which one will be a good fit for your business, call (800) 336-5642 ext. 2118 or e-mail jewelerprograms@jminsure.com.
*Jeweller programs are not available in Québec.
**Jewellers are not licensed brokers and cannot sell or offer advice about insurance.
All information listed in this section was submitted by Jewelers Mutual Insurance Group.
Kenilworth Media Inc. cannot assume responsibility for errors of relevance,
fact or omission. The publisher does not endorse any products featured in this article.