Lessons from the pirates: Exit strategies
May 10, 2018
By Danielle Walsh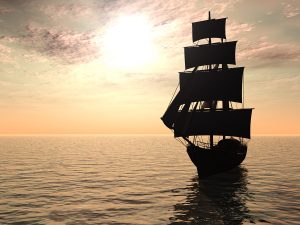 The pirates' code of conduct[2] enforced by Captain John Phillips on his ship the Revenge included several rules dealing with exit strategies. Namely:
"1. If any man shall offer to run away or keep any secret from the company, he shall be marooned with one bottle of powder, one bottle of water, one small arm and shot.
2. All ye who shall plot to desert, or having deserted shall be captured, shall have ye heads split open."
Although quite brutal, the pirates' exit strategies were perfectly clear to the crew onboard. The code of conduct ensured the terms and conditions of exits were clearly defined and all crew members were aware of them.
These are not necessarily the recommended exit strategies for family members in your business, although it may sometimes feel like these methods would be appropriate! For family businesses, there are a number of circumstances for which the terms and conditions of exit should be clearly outlined—not just running away or keeping a secret. Your rules should lay out clear guidelines for voluntary exit, retirement, death, incapacity, and termination.
The details surrounding each of these exits will not necessarily be the same, but should be defined so all family members know what to expect in each of these scenarios.
On the way out
Family members often end up staying in the family business longer than they would like (sometimes too long) because they are unsure of the repercussions related to leaving. They often have too many unanswered questions; therefore, the safest thing to do is remain.
Some of these unanswered questions are:
What value will I be paid[4] for my ownership?
Will the family business be able to afford my exit?
What if we don't agree on the value?
Over what timeframe will I be paid?
Will there be an interest component tied to the outstanding balance?
Who gets to purchase my ownership? Will this create a problematic power dynamic in the family?
If I sell my shares, will my kids still have a chance to join the family business and become owners?
These questions are much more complex than the issues the pirates had to deal with. However, the lesson from the pirates is to be clear about what each exit entails and what family members can expect. Can I expect to remain on the boat or will I be marooned? The answer to these questions for the pirates was crystal clear. Families in business should aspire to have terms and conditions for their exits that are just as well-defined.
Family business rules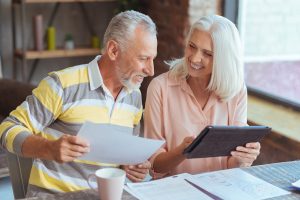 Families in business should ensure they have rules relating to exit strategies. These rules should outline the terms and conditions of each exit, which should also be clearly stated in the shareholders' agreement. The following are some of the specific rules that could be considered in each case.
Voluntary exit
If a shareholder exits within the first five years of joining the ownership ranks, that owner will forfeit any related growth. The goal of this is to ensure ownership is not taken for granted and used to make quick cash. We want committed owners who will act as stewards of the family business.
Retirement
A mandatory age for retirement from ownership (e.g. 65) will be set if there are potential or existing successors in the business. However, this does not necessarily mean mandatory retirement from work! Some may choose to continue to work either full- or part-time with the approval of the rest of the owners.
A fair market value (FMV) valuation will also be completed to ensure the retiring family members get a fair value for their 20 to 30-plus years of work.
A methodology for dealing with disputes will be chosen with respect to the determined value. This value will be paid over a prearranged timeframe. For instance, some families decide the amount will be paid over five years if it falls between $1 and $2 million, or over 10 years if it is between $3 and $5 million. (The idea is to ensure not only the person exiting is aware of what he or she can expect to receive each year, but also—just as importantly—that the business won't be strapped for cash.)
Other questions to consider are debt-related. What rate of interest will be tied to outstanding debt? Will it be tied to inflation or the consumer price index (CPI)? Will the debt be secured by a general security agreement (GSA)? What happens if the company cannot make the full annual payment? Is there an obligation to pay at least 50 per cent of the annual amount? This should all be clearly outlined.
Further, it's important to consider what happens if there are multiple family members retired or retiring at the same time. The company needs sufficient cash flow to operate effectively, yet the retired owners need to know what they can expect from the company. An annual pro-rated maximum amount is often used to address this situation.
Termination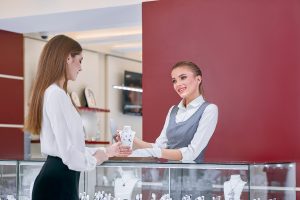 In the case of termination, some family businesses will discount the value of the shares from anywhere between 10 and 25 per cent. This is meant to reflect the cost of recruiting a new employee, as well as the disruption to the business created by the termination.
Death/incapacity
Life insurance should be used to fund part of the exit at death of a shareholder. This reduces the burden on the company as well as the family. Further, all the same considerations should be made as for retirement.
Whatever the terms and conditions related to each exit, the important part is to have them predetermined, incorporated into the family business rules, and—even more importantly—included in the shareholders' agreement. The more details that can be predetermined, such as timeframes and interest rates, the better.
Sailing on
Part 4: Dispute resolution process[7] is up next! Your family may not choose to solve all disputes with a sword and pistol like the pirates do, but there is a process you can use that is just as effective (and less violent).
Danielle Walsh is founder of Walsh Family Business Advisory Services, a consulting company specializing in helping family-owned and operated businesses navigate the rough waters of management and ownership succession. She is a certified public accountant (CPA), chartered accountant (CA), and holds certificates in family business advising and family wealth advising from the Family Firm Institute (FFI). Walsh is also president of the Ottawa chapter of the Family Enterprise Exchange. She developed her philosophy and desire to help family businesses from her father, Grant Walsh, who has worked as a family business practitioner for the last 25 years. Walsh also currently teaches the first family business course offered at the undergraduate level at Carleton University in Ottawa. She can be reached via e-mail at danielle@walshfbas.com.
Endnotes:
[Image]: https://www.jewellerybusiness.com/wp-content/uploads/2018/05/bigstock-Ship-Out-At-Sea-Early-Morning-5119707.jpg
pirates' code of conduct: https://www.jewellerybusiness.com/features/web-exclusive/lessons-from-the-pirates-employment-criteria/
[Image]: https://www.jewellerybusiness.com/wp-content/uploads/2018/05/bigstock-Young-casual-businessman-with-214265422.jpg
paid: https://www.jewellerybusiness.com/features/web-exclusive/lessons-from-the-pirates-compensation-and-corporate-benefits/
[Image]: https://www.jewellerybusiness.com/wp-content/uploads/2018/05/bigstock-204628069.jpg
[Image]: https://www.jewellerybusiness.com/wp-content/uploads/2018/05/bigstock-223046059.jpg
Part 4: Dispute resolution process: https://www.jewellerybusiness.com/features/lessons-from-the-pirates-dispute-resolution/
Source URL: https://www.jewellerybusiness.com/features/lessons-from-the-pirates-exit-strategies/
---