Paying it forward: How cause-specific marketing can boost your brand
February 21, 2017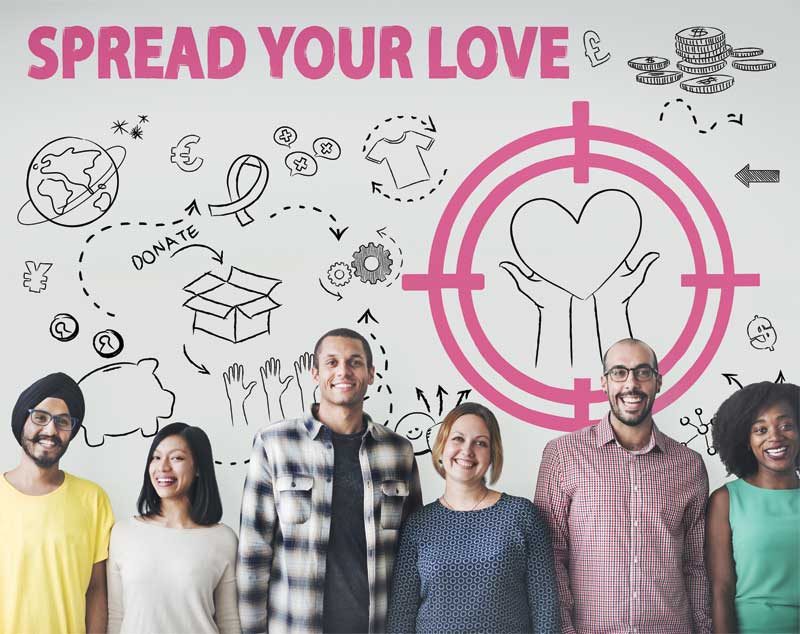 [1]By Jennifer Shaheen
Ask any business owner about the importance of giving back, and they'll never undersell its value. Finding ways to resonate with clients, especially the ever-elusive millennial shopper, can prove a challenge. By adding a charitable approach to the products and services your jewellery business offer, this hugely popular marketing strategy works to have philanthropy-driven campaigns make a difference for both your cause of choice and ultimately, your bottom line.
Heart behind the helping hand
When cause marketing comes from the heart, customers know. There's a sense of authenticity and genuine commitment to the cause exuded when a business makes a campaign personal rather than joining the latest charity trend. Every jeweller committing to marketing cause jewellery should be able to explain why the specific organization has been selected. Whether there is a personal connection to the cause, a general desire to raise awareness to an issue, or simply give back to the community, any 'why' is valid as long as it's truthful.
Recipes for success
Most cause marketing initiatives have a common approach: a jeweller will host a sales event and donate a portion of the proceeds to a charitable organization. These efforts successfully build the emotional bond between you and your customers while increasing the reach of your brand both in-store and online.
Special events are a great way to bring people into your store. However, fundraising does not need to be contained within your store walls. Luncheons, golf tournaments, and galas are great ways of bringing people and other businesses together for a cause. At these sorts of events, attendees can receive a discount card entitling them to a designated savings percentage on all eligible future purchases made at your store for the remainder of the year.  This strategy extends fundraising initiatives for months and allows your business to help others (and benefit from the sales boost) all year long.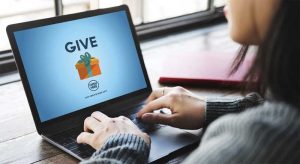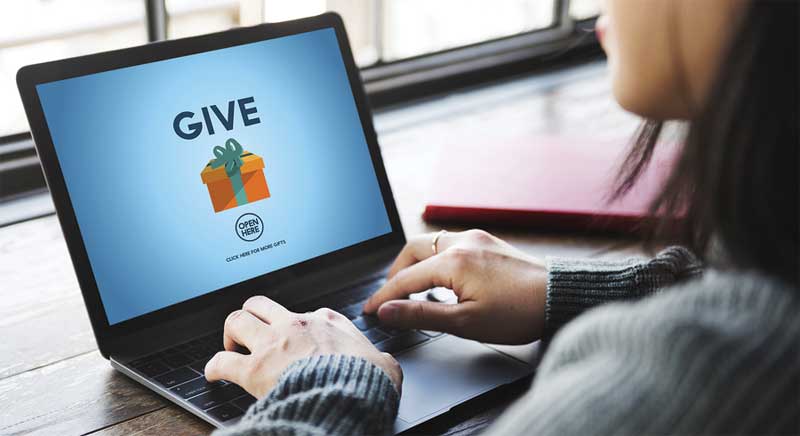 [2]Design campaigns
Put your custom design skills to work or partner with a favourite designer to create a signature piece in support of your favourite cause. Pendants and pins are particularly popular options. Some jewellers have had remarkable success introducing a new piece each year, and loyal supporters enjoy collecting them all.
Designer brands you carry may also have lines or signature pieces they've created in support of a given cause. For example, Pandora has been producing annual charms supporting breast cancer awareness, and Alexa Ani releases new bangles for various causes they support. These sorts of items can be offered in addition to any pieces you create yourself, or they can serve to support an entire campaign.
Service & repair driven campaigns
Custom design, jewellery repair, and watch servicing are often overlooked resources. Structuring a giving campaign around these areas can shed light on the other services your business offers besides retailing. For this type of campaign to be successful, you may need to provide some education; many people aren't aware they can have their jewellery or watches repaired. Utilize your online and social media presence to showcase your before and after imagery. Customers will be able to see the possibilities with broken items floating around their own drawers and jewellery boxes. This type of campaign is a natural fit for any cause attempting to restore or rebuild.
The social sharing campaign
A simple way to conduct a cause marketing campaign is through social sharing. Social media posts—designed with your business branding, of course— highlighting the cause you're supporting, can state that you'll donate a set amount (usually a dollar) for each time the post is shared within a given timeframe. People are enthusiastic about participating in these campaigns because it allows them to be part of the initiative without having to do anything. Meanwhile, your business name and logo are shared across social media generating goodwill everywhere it goes.
Explore sites like GoodShop, as well. GoodShop, part of GoodSearch, is a site similar to EveryClick. These sites donate a penny per search conducted through their search engine portals. GoodShop is the retail extension of the GoodSearch platform; every time a customer makes a purchase, the retailer will donate a designated amount to the customer's charity of choice. These sites offer businesses a way to connect with charitably-inclined customers on an ongoing basis. While there is a certain tradeoff in a lack of control in deciding which charities receive donations, these click-donation sites are an easy way to attract and serve charitably-inclined buyers.
Consistency counts
Many jewellers benefiting significantly from cause marketing support the same organizations with the same events year after year. Loyal customers know about these events and are inclined to participate annually, planning purchasing around these initiatives. Having a known reoccurring commitment to a cause is particularly appealing to customers who are motivated by a desire to help their community. Invest in local efforts, too! Commit to maintaining relationships with the organizations you support beyond the month that cause is known for; to do otherwise reeks of unappealing opportunism.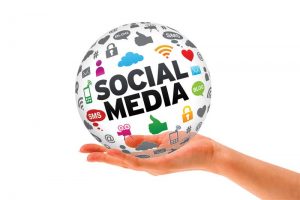 Share, share, share
Your business needs to utilize every marketing channel available. This is how you let the public know about your cause marketing initiatives. Current and upcoming campaigns should appear on your website and social media outlets. Use messaging apps to invite your VIP customers to fundraising events on an individual basis via text message. Better yet, personally invite them to events over the phone. You're building that personal bond between your business and customers by showing your investment to them and the cause. When you're trying to reach your entire clientele base, frequent e-mail newsletters and promotional e-blasts work well, too. Expand your message and connect with local television, radio, and the print advertising venues you are already working with— they will often help you promote cause marketing events for no extra charge. Don't forget to explore guest appearance opportunities and local community calendar listings.
Use your website as efficiently as possible. There should be a designated page on your website for charity involvement. Here, you can explain your mission and vision for charitable giving, what causes your business supports and why. Share pictures from events you've hosted, divulge how much money you've raised for causes, and explain why those organizations are meaningful to your business. Make sure to include links to all the charitable organizations you support. Not only is this great for your search engine optimization (SEO), but it's a nice way to let your customers get a better sense of who you are and why they need to do business with you.
Think about it
It's okay to be selective with your initiatives. Business owners are often bombarded with requests to support local causes, and while a jeweller wants to maintain positive working relationships with influential people within a community, it's perfectly acceptable to decline a charitable opportunity. It's better to reserve your giving for causes you are passionate about and not just a photo-op. Choose campaigns strategically; your philanthropic integrity depends on it. 
Jennifer Shaheen is president and founder of The Technology Therapy Group, a full-service marketing agency that helps independent jewellery retailers and growing brands connect effectively with their target audience. She writes regularly for Bank of America's Small Business Forum and is a regular speaker at industry events, including American Gem Society's (AGS's) Conclave, Polygon, and more. Shaheen can be contacted via e-mail at jennifer@technologytherapy.com[4] or connect with her on LinkedIn or Twitter @TechTherapist.
Endnotes:
[Image]: http://www.jewellerybusiness.com/wp-content/uploads/2017/02/bigstock-Donations-Foundation-Giving-He-148968593.jpg
[Image]: https://www.jewellerybusiness.com/wp-content/uploads/2017/02/bigstock-Give-Donate-Generosity-Giving-126133997.jpg
[Image]: https://www.jewellerybusiness.com/wp-content/uploads/2017/02/bigstock-Hand-Holding-A-Social-Media-D-30332120.jpg
jennifer@technologytherapy.com: mailto:jennifer@technologytherapy.com
Source URL: https://www.jewellerybusiness.com/features/paying-it-forward-how-cause-specific-marketing-can-boost-your-brand/
---