Selling with vision and insight
October 23, 2015
By Brian Barfield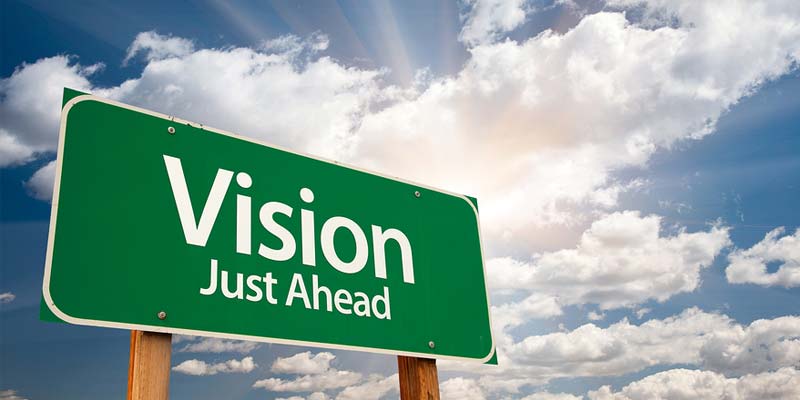 In our journey to discovering new avenues to success, I hope you have found great satisfaction in connecting with your customers in a new way. At this point, you have been given new skills on how to truly connect with your customer and see your sale in a whole new light. By putting your customers' needs first, establishing a bond of trust, and opening the lines of communication, you are well on your way to newfound greatness.
Last time, I shared with you ways to manage your sales presentation to become more effective and efficient with your time and energy. Today, we move forward by focusing on selling with vision and insight.
In the past, you were trained on ways to take control of your sale and guide your customer in the direction you wanted them to go. This appeared to work well for a season, but there was one major flaw with this concept in selling. It was often fuelled by greed, selfishness, and manipulation. Therefore, it eventually led to a disconnection between sales associate and customer.
Let's face it—your customer simply does not trust you these days, unless you give them reason to. The sales floor has become a grind and the time has come for change. There is a special skill that can help you achieve greatness when it is properly utilized during your sales presentation and understood. I call it 'selling with vision and insight.'
Now that you have changed your selling mindset back to caring for your customer and giving them an amazing experience, a new avenue in selling success has opened up for you. No longer will you need to manipulate your customer or force them in a certain direction. Now that a bond of trust has been established and you understand what the modern-day customer desires, selling will become easy and almost effortless. In the past, you were actually playing a game of mental chess against your customer. Now you are teaming up with them and helping them overcome their obstacles together. Take a moment and let this sink in. Did a light bulb just come on for you?
Now is the time to sell 'with' your customer, rather than 'against' your customer. As their guide through the sales process, it is your knowledge, skill, and professionalism that will help your customer achieve their goal of a satisfying experience. Once the bond of trust is established, the customer will actually lead you through the sale at a much quicker pace. Since they know you have their best interest in mind, they will listen to your advice when obstacles arise. This is why it is important you learn the skill of selling with vision and insight.
To help you better understand, take a moment and picture someone having to go through a haunted house when they really did not want to go. This is the way most customers feel when they enter your store, especially men. They would rather not be there, but have to go in any way to get where they want to be. If you hated haunted houses, wouldn't it be nice to have someone you trust navigate you through the process? As a sales associate, it is your job to know the horrors that lie ahead and warn your customer of what is to come. It is up to you to make the experience as painless as possible. In the end, they will appreciate you for working with them through the unknown.
The important thing to remember is customers are people just like us. They often believe what they are told by the media and others. It is the same way in our sales trainings. We are told there is a particular way to sell. Many sales associates never ask questions and instead, simply do what they are told. However, when they are given new insight, they begin to question their training and look more closely at what has been taught to them. They are often amazed to see there is a different road they could take that is much easier and faster.
A common misunderstanding among my customers is the value of a diamond report. Customers are told to ask for one and dissect it with their little knowledge and understanding. The customer believes this will give them comfort and security when buying a diamond. As their guide who is working with them, I share new insight that certain diamond reports can be misleading and inaccurate. I tell the truth and effectively show them the difference.
Customers are blown away when they realize another retailer was trying to sell them a G-colour that was really a J. Now they understand how the previous place was able to give them such a good price. By working with my customers, I very rarely have to pull out a report to sell them. At this point, they know I am being honest and looking out for their best interest. Often they quickly lead me where they want to go and I see them through to the end. I am selling with vision and insight.
I hope this article has given you a new direction on how to properly care for and sell your customer with vision and insight. I encourage you to explore this knowledge in greater depth by using the self-examination skills I have taught you in the past. When you do, you will be amazed at how many new avenues to greatness will open up for you.
Next time, we will finish out the series by understanding how to close a sale more effectively and efficiently. I can promise you will see closing in a totally new light.
This article is based on the book, "Modern Day Selling: Unlocking your Hidden Potential," by Brian Barfield. For more information, visit his website at www.moderndayselling.com[1] or e-mail him at brian@moderndayselling.com[2].
Endnotes:
www.moderndayselling.com: http://www.moderndayselling.com
brian@moderndayselling.com: mailto:brian@moderndayselling.com
Source URL: https://www.jewellerybusiness.com/features/selling-with-vision-and-insight/
---