Shop talk: Making the most of mobile in your retail business
June 23, 2017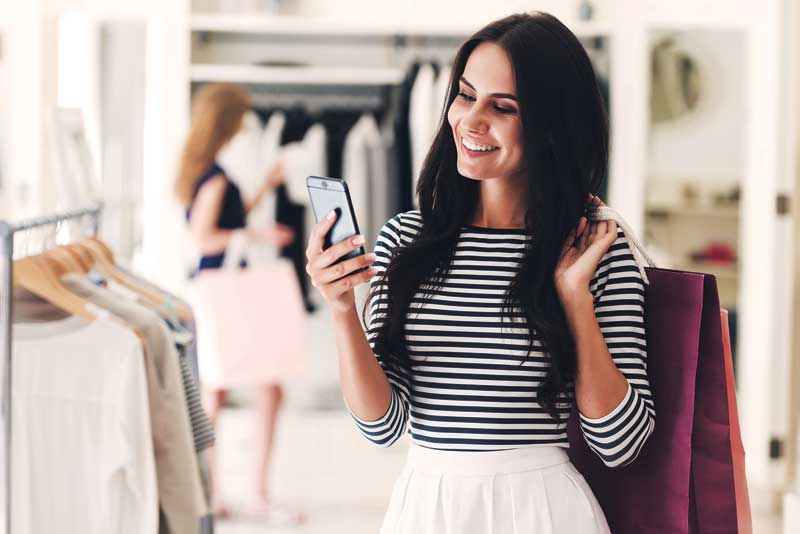 [1]By Jennifer Shaheen
Three-quarters of all Canadians have a smartphone or mobile device. As you would expect, this radically impacts retail businesses. Shoppers use mobile devices to discover and research designers, brands, and products prior to making purchases. In store, mobile devices are used to access further information about products or policies. Once a purchase has been made, the mobile device is a tool customers commonly use to share shopping experiences and products, access customer service as needed, and post reviews.
Jewellery retailers have an opportunity to connect with customers at every point in the shopping process, but few are fully taking advantage of the many possibilities. Making the most of mobile can increase in-store traffic, boost sales, and strengthen the relationship you have with your customers.
Discovery: Before your customers know you
Discovery is the first step in the sales funnel. According to a 2016 survey by InsightsWest, a British Columbia-based market research firm, more than half of Canadians visit Facebook several times a day, and more than one in five regularly check Instagram and Pinterest. These social media channels are an ideal opportunity to showcase your merchandise and the unique experiences your store offers. It's important to keep in mind mobile versions of each platform have different features compared to their desktop counterparts. Your first goal is to capture the customer's attention, creating interest and curiosity, motivating them to explore further.
According to the Media Technology Monitor, which surveys Canadian's social media usage annually, including both Allophones and Francophones in their research, seven out of 10 Canadians regularly watch video on social media. YouTube is by far the most popular platform, and more than half of active social media users in Canada create and upload their own videos.  Jewellery retailers have been taking advantage of video's popularity by leveraging their relationship with their best customers. Sharing proposal or engagement videos is a commonly practiced strategy. The presentation moment, or when a customer sees their custom jewellery creation for the first time, is also often captured and shared. These opportunities make for powerful content; the most shareable videos are short with a strong emotional hook leaving the viewer smiling.
It's important to be both realistic and strategic with your mobile marketing. Though most jewellery retailers don't have the resources available to maintain a superior presence on every single social media channel, it's essential to have a robust mobile-friendly website. In addition to that, you will want to select the platform that's most popular with your customer base.
In Ontario, by far the most connected province, Facebook is the most popular platform, followed by Pinterest and Instagram. The Media Technology Monitor reports that newer platforms such as Snapchat and Tumblr are gaining followers rapidly, particularly in Vancouver, Ottawa, and Toronto—cities that perhaps not, coincidentally, have slightly younger, more affluent demographics than the country as a whole.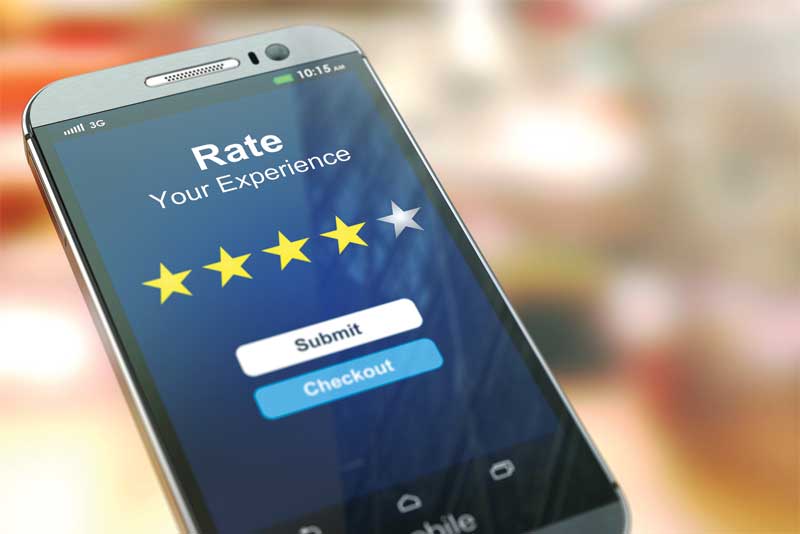 Make the most of mobile
Use your website analytics and examine its findings. Determine where your traffic is coming from, and how much is attributable to the various social media channels you use. Strategically streamlining to the most productive channels is a good best practice.
You should also be aware the organic reach of content on all social media platforms is limited. Advertising amplifies your messaging exponentially. Take advantage of the robust targeting tools Facebook, Instagram, and Pinterest offer to make sure your promoted posts and display advertisements are visible to the right customers. Targeting look-a-like audiences based on your regular customer base is a valuable strategy for high-end jewellers. Facebook's advertising platform also offers geolocation targeting based on your customer's current location which is tracked via their mobile device.
When determining your budget for social media advertising, be aware that Facebook and other platforms use an auction pricing model: the more businesses that are trying to reach your desired audience, the higher the costs will be. Narrowing your target can help keep prices down.
Ads can be targeted with pinpoint precision geographically; tools are being continually developed to offer that same level of accuracy when aiming at demographic or community groups.
The in-store experience
The sight of a shopper with a smartphone in their hand makes some retailers cringe. The assumption is that customers are showrooming, or searching the web for the same product at a lower price. However, it's not cost savings customers are looking for. Instead, they're seeking for validation they will be pleased with the purchase they're considering. Customers are checking review sites to help support their decision.
Jewellery buyers value the in-store shopping experience for three reasons. The first is the ability to actually see and touch merchandise. As we all know, there can be a world of difference between an online image and the physical product. Physically being in the store means a customer can gauge for themselves the size and appeal of a piece of jewellery they're considering. 
The second is serendipitous discovery. No matter how robust a jeweller's website may be, there are almost always pieces in the showcase that cannot be found online. Finding these treasures can be a customer's favourite part of the shopping experience.
Finally, there is a widespread perception making in-person purchases is inherently safer than buying online.
All of that being said, the fact remains jewellery can command fairly significant prices and customers have learned the value of researching prior to purchase.
A 2015 Google/Ispsos survey, "Consumers in the Micro-Moment," found 82 per cent of shoppers consult their phones on purchases they're about to make while in the store. Product ratings and reviews are the most common searches, followed by information specific to your business. Think financing information, return policies, and your own customer service reputation.
Make the most of mobile
Knowing how your customers search while they're in-store impacts the type of content you make available on your website. Be aware, customers will search both by designer or brand name as well as the name of your business. Make sure the pages devoted to your best-selling brands are particularly robust. Better yet, include positive customer reviews.
You want information about financing, policies, special orders, and the like to be easy to find and access. To do so, use large, easy-to-find buttons, rather than small text links to streamline customer searches.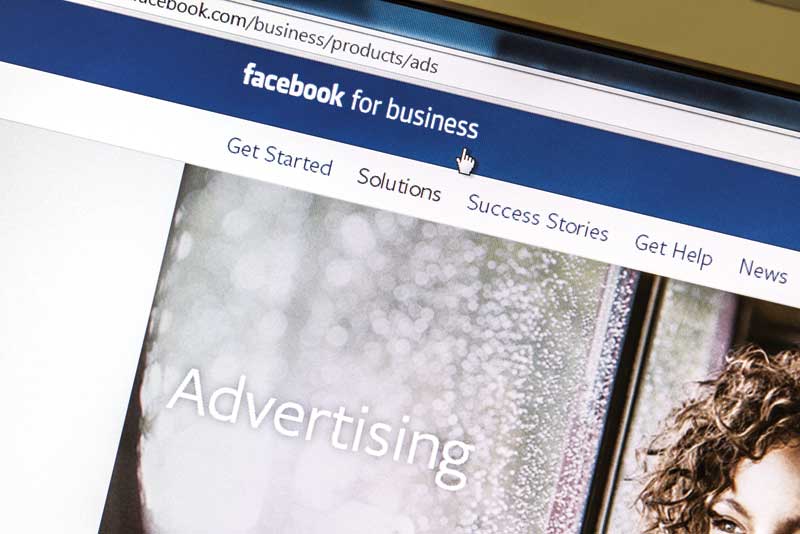 Post-purchase power
The post-purchase period is the most under-utilized relationship building opportunity in fine jewellery retail today. The desire for validation remains strong even after the jewellery has been acquired. Harvard Business Review found one in five customers research purchases after they've been made.
Information purchasers seek can be pragmatic. Some searches may include how to care for a gemstone or the preliminary steps in acquiring additional pieces of jewellery to match a set, i.e. a customer wants earrings to go with the bracelet they have just bought.
Leading jewellery retailers no longer wait for customers to decide they want this information on their own, opting instead to conduct targeted e-mail campaigns triggered by purchasing behaviour. It is absolutely essential all of your e-mail marketing be mobile-friendly.
More than half of all e-mails are opened on mobile devices. In Canada, these mobile devices are slightly more likely to be Android-based rather than IOS-based operating systems. Open and conversion rates are exponentially higher when e-mail subject lines are personalized. Your customers want to know the message is relevant to them.
Smartphones have radically changed customer service. While there are still customers who use their phones to place calls, generation X and millennial customers are far more likely to choose e-mail or text messaging to resolve any concerns they may have. Be aware of this, and train your team to reply promptly and professionally to all inquiries that come in via these avenues.
Monitoring social media is essential as well, as some customers will use this as their primary communication channel. In Canada, Facebook, Twitter, and Google+ are the platforms of choice for venting about less than ideal experiences. Social media monitoring tools automate this process for the business owner, so you never miss a message.
Make the most of mobile
Streamline the customer service process for your customers by making sure contact information for your store is accurate and easy to find on every platform you have a presence on. Train your team on best practices for customer service delivered via chat windows and text messages; the ideal tone is conversational, yet professional. All customer service inquiry traffic should be reviewed regularly—ideally, weekly—to ensure no messages are inadvertently missed. Platforms like Facebook actually reward businesses who respond promptly with by rating them as 'highly responsive.'
We know today's customer values the experiences other people have had with the jewellery they've purchased. Shoppers are also eager to tell their own stories. Use e-mail and social media to invite reviews and ratings. Some jewellers are hesitant to do this for fear of a disgruntled customer wrecking an online reputation, but it's important to understand reviews are a numbers game and even the nastiest negative review loses some of its venomous power when it's countered by dozens or hundreds of positives.
Technology changes, customers and their basic needs remain the same
The most important thing to remember when you're trying to best use mobile technology is that your customers are essentially the same people they've always been. They want to discover and own beautiful jewellery, and they want an enjoyable shopping experience. Customers want to know they're making wise decisions, and that they can resolve any problems easily. Provide all of this, and you'll truly be making the most of mobile.
Jennifer Shaheen is president and founder of The Technology Therapy Group, a full-service marketing agency that helps independent jewellery retailers and growing brands connect effectively with their target audience. She writes regularly for Bank of America's Small Business Forum and is a regular speaker at industry events, including American Gem Society's (AGS's) Conclave, Polygon, and more. Shaheen can be contacted via e-mail at jennifer@technologytherapy.com[4] or connect with her on LinkedIn or Twitter @TechTherapist.
Endnotes:
[Image]: https://www.jewellerybusiness.com/wp-content/uploads/2017/06/bigstock-130553072.jpg
[Image]: https://www.jewellerybusiness.com/wp-content/uploads/2017/06/bigstock-Smartphone-or-mobile-phone-wit-142703636.jpg
[Image]: https://www.jewellerybusiness.com/wp-content/uploads/2017/06/bigstock-Ostersund-Sweden-August-69429775.jpg
jennifer@technologytherapy.com: mailto:jennifer@technologytherapy.com
Source URL: https://www.jewellerybusiness.com/features/shop-talk-making-the-most-of-mobile-in-your-retail-business/
---