Smartwatches: They're cool, but are they a game-changer for the watch industry?
February 1, 2014
By Jacquie De Almeida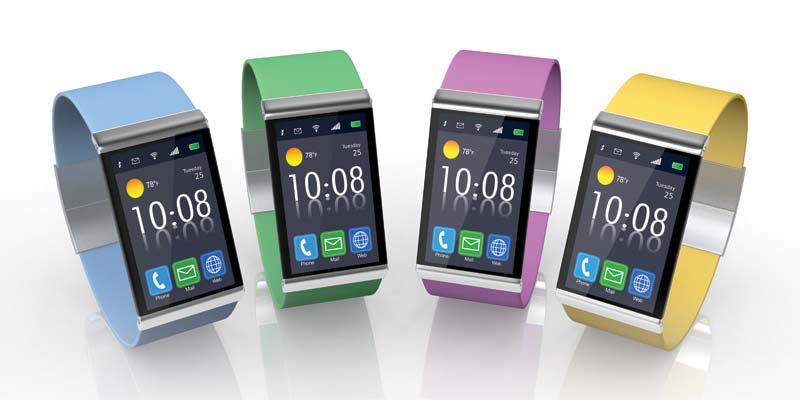 [1]
Most teenage boys are keen on video games, MP3 players, and skateboards.
So when watch retailer and aficionado Daniel Freiberg found himself discussing the ins and outs of a $5000 Bell & Ross timepiece with a 14-year-old, he couldn't help but be just as enthused as the youngster.
"The father didn't know too much about watches, but the son knew the movements and marketing strategies of the ones we carry," recalls Freiberg, sales director at Classic Creations in Toronto. "It was really quite something to see. He knew his stuff. I pointed things out to him and he knew exactly what I was saying."
Freiberg says it's not often someone so young knows so much about watches, but it helps reinforce the idea people will always appreciate the craftsmanship that goes into making a fine timepiece. It's also why he believes the smartwatch craze will have less of an impact on the watch industry than some fear.
A growing threat?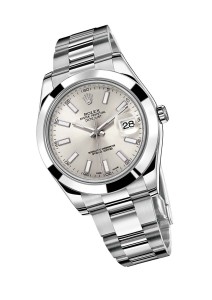 In its various incarnations, smartwatches are not new on the tech scene. Samsung's Galaxy Gear hit the stores last fall and Sony has had one on the market for a few years. And while Google currently has a watch in development, all eyes will be on Apple's offering, the so-called iWatch, which is rumoured to launch this year.
Poor reviews and functionality for some brands, however, has not stopped them from pouring millions in marketing dollars to overcome those obstacles. And it may be working.
In an August 2013 survey, MVI Marketing's Jewelry Consumer Opinion Council asked 3608 U.S. consumers aged 18 and older about the likelihood of them buying an iWatch. It found nearly two-thirds of watch wearers would purchase one, while 58 per cent of non-wearers said they would likely buy one and wear it. When asked what brands they wear most often, the watch wearers indicated Timex, Fossil, Seiko, Guess, and Citizen as the top five.
Some are comparing the age of smartwatches to the introduction of the quartz in the 1970s, which almost caused the demise of the Swiss watch industry. Could smartwatches—with their cool factor, the marketing hype around them, and the billions in sales experts are predicting—produce a similar effect?
VJ Geronimo, Oris's chief executive officer (CEO), North America, isn't convinced. Exports of high-end Swiss brands have never been better, despite lower-end alternatives that would likely compete with smartwatches. There are far less expensive ways to know what time it is than spending thousands on a Rolex, Omega, or other luxury brand, he says, and yet the Swiss watch industry continues to thrive.
"When you're talking about the luxury mechanical watch sector, I don't think people buy watches to tell the time," he explains. "People still buy mechanical watches because of what they represent. In other words, they say something about the person wearing them"¦ Mechanicals could have disappeared years ago, but they are about people appreciating their quality, their genuineness, and the fact they're handmade. I think that's what will always drive this market. I equate it to sailing. There are quicker ways to get across the water than a sailboat, but people will always sail because there's a certain art to it and appreciation for it."
Sean Polan, a 30-year veteran of the watch industry, sees the potential for smartwatch sales, given the throngs of techies and teens who will undoubtedly want one.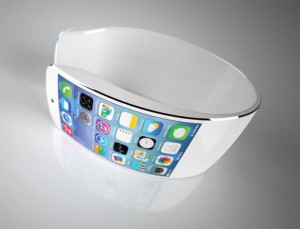 "Everyone is into Twitter and Facebook, and smartwatches will have a certain impact, but not on high-end watches and not on the same scale as quartz," says Polan, national sales director for Axessimo International. "I see them as gadgets. You might have someone who is a little bit older who is into technology and who will use it for a while, but there's always room for mechanicals because they meet a different purpose."
Higher-end watches are a status symbol, he says, something that celebrates achievement and a must-have in today's business world. "When you buy yourself a Rolex, for instance, you do so because you've achieved a certain maturity, a certain status in your life or a goal where you like the finer things and you have the money to purchase them," Polan adds.
And unlike quartz watches, he believes smartwatches have a limited shelf life, given the pace at which technology changes and the fact the 'next big thing' might ultimately sway buying choices to another innovation.
Gino DeVuono, director of sales at Movado Group of Canada, says the smartwatch market itself is in flux, making it a bit of a guessing game as to whether consumers will buy wearable devices for price point, technology, or to be hip.
"It's such a new and fast-changing segment," he says. "I don't know that watch companies are really looking at it with fear. I think it's more about curiosity and to see how it develops."
Watch fans in the making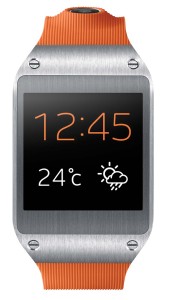 Early adopters of new technology tend to be young adults, but in this case, will a generation that grew up using a smartphone to tell time even gravitate toward smartwatches when they're not used to wearing a watch at all? Whether a smartwatch or not, Freiberg believes teens eventually turn to timepieces as they get older.
"You start to see interest in watches when people hit their 20s and they get the job they wanted and they want the watch to go with the suit they bought to go with the job," he explains. "And they don't just want the look; they want to appreciate what is going on inside the watch."
Geronimo agrees. He counts eight watches in his collection, but admits he didn't wear one at all until college. While he believes today's younger generation is likely to follow a similar path, the smartwatch craze might actually create watch fans that will mature into enthusiasts of higher-end timepieces.
"As with smartphones, this generation is going to want this sort of technology because it's cool and new," he says. "What that is going to do is put watches on people who might not have otherwise worn them, at least at a certain age."
DeVuono says he's not entirely convinced younger demographics will naturally lean toward smartwatches, given their desire to be constantly connected. That's what their smartphones are for.
"I think younger people wear designer watches so they have an affiliation with that designer and that designing trend," he explains. "I think smartwatches are going to add a layer to the watch industry, as opposed to replacing it," he adds.
In the end, Freiberg believes the decision consumers will be making is between which smartwatch to buy, rather than whether they should be picking up a smartwatch or opting for the old-fashioned way of telling time.
"These are two completely different clients," he says. "Watches are basically an interest like any other, such as learning chess or loving art. It's just something people get into and find themselves fascinated by."
You could say traditional watches are bound to stand the test of time.
Endnotes:
[Image]: http://www.jewellerybusiness.com/wp-content/uploads/2015/11/bigstock-Smartwatch-52640314.jpg
[Image]: http://www.jewellerybusiness.com/wp-content/uploads/2015/11/02_Datejust-II_904L-steel.jpg
[Image]: http://www.jewellerybusiness.com/wp-content/uploads/2015/11/iWatch04.jpg
[Image]: http://www.jewellerybusiness.com/wp-content/uploads/2015/11/04_SM_V700_GalaxyGear_ORNG_EN_HR.jpg
Source URL: https://www.jewellerybusiness.com/features/smartwatches-theyre-cool-but-are-they-a-game-changer-for-the-watch-industry/
---