Stand out from the crowd
December 4, 2018
By Patti Moloney and Jeffrey Ross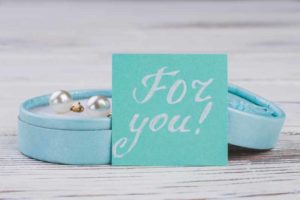 Retail jewellers know providing clientele with an enjoyable, unique experience drives sales and creates repeat customers. So why, then, do we continue touting decades-old promises of excellent quality, exceptional service, friendly staff, and great selection? Translation: boring.
We fall back on this standard phrasing time and again, yet it has been so overused, it does nothing to capture the customer's attention. To stand out from the crowd, retail jewellers must place a renewed focus on creative packaging, eye-catching displays, and compelling decor that stops customers in their tracks and draws them into the store.
In today's changing retail environment, the winners are those who provide an experience—one that either can't be achieved through online shopping or is so valued by customers, they return and refer others. There has never been a better time to let your brand's personality stand out from the crowd, and we have some great tips on how to do just that.
Unpacking an experience
Let's start with creative packaging. Unboxing has become an Internet phenomenon. The unpacking of products captured on video and shared across social media platforms may sound niche, but it's widely popular, captivating billions of viewers through millions of videos on YouTube and Instagram.
It is about much more than just a box. Jewellers can glean inspiration from this trendy activity to evaluate what kind of experience their packaging evokes. Branded packaging experiences provide additional value to customers as well as the business by being memorable and shareable. An engaging unboxing experience will inspire customers to share or talk about it on social media, building brand awareness, creating customer loyalty, and generating social recommendations. Plus, people will pay more for it.
Apple has been using this to its advantage for some time. The company has an 'unboxing room' where designers experiment with packaging, seeking the combination that evokes the perfect emotional response.
Since jewellery is most often an emotional purchase, creating an unforgettable unboxing will further enhance the customer's overall experience. People remember how they felt during an event far more than the event itself.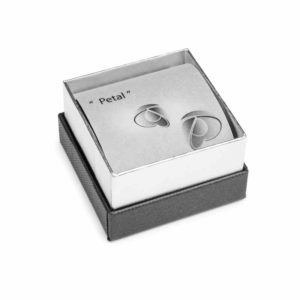 Pandora, Gucci, and Cartier are some of the heavy hitters who have invested in compelling packaging. The power of this is illustrated by Tiffany & Co. with its iconic blue box. Tiffany's packaging has become so ingrained in today's culture, people actually buy empty and used Tiffany boxes on Kijiji.
To make your business's packaging pop, you need to add your own brand flair to the unboxing experience. This is where your creativity can reign. Think of a unique offering, like attractive printed cards with witty sayings or slogans, inspirational quotes, or thought-provoking questions. A great tip to keep in mind: quality card stock or vellum, cut into diamond shapes, will convey luxury.
Vancouver-based hk+np studio honours co-owner Hiroko Kobayashi's Japanese roots by placing every order in a handmade paper jewellery box.
"Inside each box, we include a vellum sheet with a drawing of the jewellery piece and the story behind it," says co-owner Neil Prakash. "Our brand blends architecture and jewellery. Since vellum is paper typically used in architecture, it nicely ties these aspects of our brand together."
This thoughtful packaging adds meaningful originality that resonates with customers and speaks to the store's distinct character.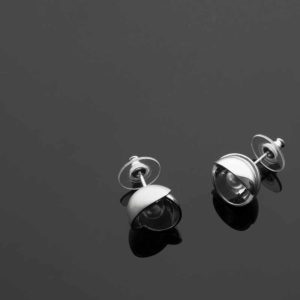 A purchase with personality
Let's tie a bow on packaging and move on to the next step in the client experience: displays. The majority of jewellery displays are incredibly generic and lack any real uniqueness. However, the motivation behind jewellery purchases is they allow people to express their personalities and tell their stories. To better align your displays with the reason for the purchase, you must captivate customers by illustrating the meaning behind the jewellery. This is a chance to express the personality of the product.
The lines you carry and what they stand for will dictate the direction you take. If your offerings invoke earthy, rustic vibes, consider using natural elements, like live-edge wood slabs, marble, slate, faux fur, or antlers.
Perhaps your pieces are high-fashion attention-getters. In this case, your displays might feature stilettos, martini glasses, or handbags. Here's a great example of how you could capture your target customer's attention: purchase a Coach handbag and artfully place your jewellery pieces so they cascade out. Later, run a contest for someone to win the bag! A bonus: you will further build your e-mail list through contest entries.
If your jewellery line takes a more introspective, narrative approach, consider using journals, ink pens, postcards, and Polaroids.
Mina Yoon, president of Eko (a jewellery store located on Queen Street West in Toronto), redesigned her store in 2007 and subsequently won several interior design awards. At Eko, all jewellery is placed at eye level so customers don't have to bend over. It's also displayed in vertical columns that illustrate the theme of 'hidden treasures' and beg curiosity.
"We believe jewellery is a form of expression, art wear," Yoon explains. "We feature unique designers and many one-of-a-kind pieces, so we feel it's important for our displays to convey originality."
The days of plain white, standard busts and ring sticks are over. This dated approach makes every store look the same, with one business blending into the next. Today's market demands a unique, engaging experience, and compelling displays can help provide this while also encouraging dialogue with customers.
"Jewellery display is very important. It determines how and which people see the jewellery," says Yoon.
Having a story behind your display choice also provides you with content to share on your social media platforms, website, and e-mail blasts. People love to know the 'why.'
Another great option for creating intriguing displays is to partner with a local artisan. For example, you could commission a local ceramic artist to create unique ring cones or other jewellery displays and then promote the artist on your social media platforms. It's mutually beneficial, as the artist can share your posts with his/her own followers, opening up a new network of people. Taking it a step further, perhaps you could hold a jewellery trunk show at the artist's studio. Supporting local artisans gives you more shareable content as well as a wider reach.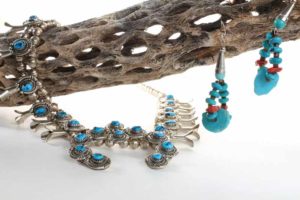 Finishing touches
A retail jeweller's decor also builds on the overall experience a customer has when she/he enters your space. Give people a reason to remember you and talk about your store by having a personality that stands out.
Williams Jewelers in Colorado did just that by using reclaimed ash trees during a recent renovation. The beautiful hardwoods had fallen victim to the emerald ash borer, but thanks to an innovative idea, they were given a second lease on life, adding a new warmth and feel to the retail jewellery store and giving its owners a great story to talk about.
Allow your decor to create a customer experience worth sharing. Even something as simple as a 'selfie wall' can do the trick. All of this generates great content you can use on your blog (which, if updated regularly, improves your search engine optimization [SEO]), as well as Instagram, Facebook, Pinterest, and e-mail newsletters. The more platforms you share your story on, the more people you can reach.
With awe-inspiring packaging, displays, and decor that convey your store's identity, your customers will be compelled to become part of your story.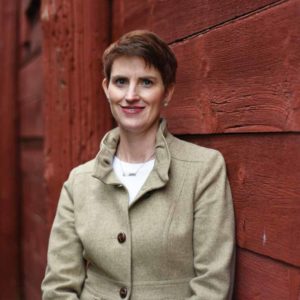 [5]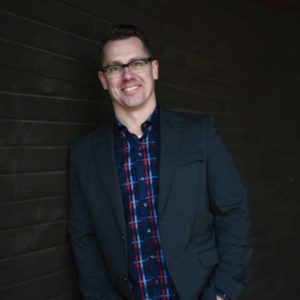 [6]Patti Moloney and Jeffrey Ross are a husband-and-wife duo that has used innovative thinking and technology to develop and expand Dimples, their personalized jewellery e-commerce brand, globally. They also consult on innovation, personalization, and product design in the jewellery industry.
Endnotes:
[Image]: https://www.jewellerybusiness.com/wp-content/uploads/2018/12/bigstock-Jewelry-Gift-Box-And-Love-Mess-265577143.jpg
[Image]: https://www.jewellerybusiness.com/wp-content/uploads/2018/12/Jewelry-Box-hknp-03.jpg
[Image]: https://www.jewellerybusiness.com/wp-content/uploads/2018/12/P-011-Handcrafted-Japanese-Jewelry-Petal-Earrings-Sterling-Silver-Akoya-Pearl-hknp-02.jpg
[Image]: https://www.jewellerybusiness.com/wp-content/uploads/2018/12/bigstock-Turquoise-And-Cactus-25286258.jpg
[Image]: https://www.jewellerybusiness.com/wp-content/uploads/2018/12/Patti.jpg
[Image]: https://www.jewellerybusiness.com/wp-content/uploads/2018/12/Jeff-Ross.jpg
Source URL: https://www.jewellerybusiness.com/features/stand-out-from-the-crowd/
---