Striking gold in the millennial jewellery market
May 1, 2018
By Dan Scott
Millennials and pirates have a lot in common. Typically, both are adventurous, dislike the elite—and deeply desire gold. Edahn Golan, an acclaimed jewellery industry analyst, notes millennials are spending more on jewellery[2] than any other age group of late. Their metal of choice? You guessed it: gold. While pirates live on in legends, millennials are writing a modern-day golden story.
Money-making millennials
Millennials account for 27 per cent of the global population. Worldwide, they number 2 billion, with 9.6 million of them residing in Canada.  Accenture reports another 80 million reside in the United States, spending approximately US$600 billion each year. By 2020, Accenture projects that number to spike to US$1.4 trillion in retail sales. (For more, visit www.accenture.com/us-en/insight-outlook-who-are-millennial-shoppers-what-do-they-really-want-retail.) In fall of 2016, the Bain Luxury Goods Worldwide Market Study projected millennials will account for 40 per cent of the global personal luxury goods market by 2025. The study also reports 70 per cent of luxury purchases are influenced by online interactions, meaning at least one form of online interaction with the brand or product has taken place before the purchase is made. (To read the study, see www.bain.com/about/press/press-releases/press-release-2017-global-fall-luxury-market-study.aspx.)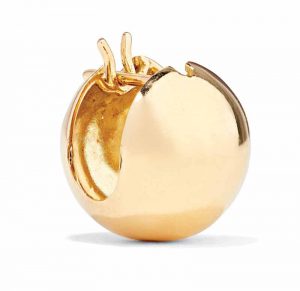 Millennials are aging, but what is the actual age range of this group today? That depends on the study you read. Nielsen quotes an age range of 18 to 34 years old, while the U.S. Census Bureau names 18 to 36. (This information is derived from www.nielsen.com/us/en/press-room/2017/nielsen-unveils-first-comprehensive-study-on-the-purchasing-power-of-multicultural-millennial.html and www.census.gov/newsroom/press-releases/2015/cb15-113.html.) Time Inc. says the millennial age range is 18 to 38. (Learn more by reading Joel Stein's "The Me Me Me Generation," published by Time in May 2013, or visiting time.com/money/5165475/millennials-all-over-the-world-are-worse-off-than-gen-xers-were-at-their-age or time.com/money/5126765/millennial-mcmansion.) Goldman Sachs reports the same. (For more, visit www.goldmansachs.com/our-thinking/pages/millennials or www.goldmansachs.com/our-thinking/pages/millennials-changing-consumer-behavior.html. More information is available at www.businessinsider.com/goldman-sachs-defines-millennials-2015-5.)
No matter which study you subscribe to, the fact remains a strong percentage of this group will turn 40 in only two to six years. While most remain unmarried, the majority of these adults are in committed relationships, considering their first home purchases, and being forced to think about their golden years. (More information is online at www.businessinsider.com/millennial-homeownership-lower-2017-6.)
In December, a MarketWatch headline said millennials are driving a "shopping revolution." (For the full article, visit www.marketwatch.com/story/millennials-are-sparking-a-retail-revolution-thats-creating-new-winners-and-losers-2017-12-15.) Indeed, millennials are reshaping retail in many ways, offline and on, and are seeking items of value or what some deem 'asset buys.' In the MarketWatch article, Steve Blitz, chief economist at TS Lombard, said, "The 32-year-old is the more aggressive acquirer of assets. They are filling up their closets. Baby boomers are emptying theirs."
Enter the asset of gold jewellery and the young, employed, and confident shopper who desires it—and makes more money each year. The World Gold Council (WGC) report, "Gold Demand Trends Full Year 2017," released in February of this year, found "Full-year (2017) gold jewellery demand increased by four per cent; the first year of growth since 2013." (The report is available in full at www.gold.org/research/gold-demand-trends/gold-demand-trends-full-year-2017/jewellery.)
Another gleaming point in the same report noted "demand for gold jewellery gained momentum in the final quarter of 2017, growing three per cent year-over-year to a two-year high." A rebound in gold demand in India, the United States, and China were cited as the reason for this increase.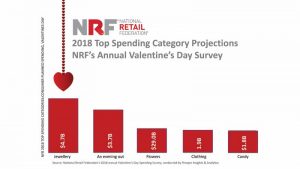 Positive projections were also provided by WalletHub's 2018 Valentine's Day survey, which yielded results very similar to or the same as the U.S. National Retail Federation (NRF) annual Valentine's Day study. (The studies can be viewed at wallethub.com/blog/valentines-day-facts/10258 and nrf.com/resources/consumer-research-and-data/holiday-spending/valentines-day.) While both were published pre-Valentine's Day and actual sales numbers for 2018 were unavailable at press time, each predicted jewellery was to be the top form of gift purchased (see image at right).
Beyond any holiday, as young employees' salaries grow, their propensity to purchase gold jewellery does as well. In January, a Forbes article underlined this message, stating: "Research shows that as incomes rise, the demand for gold jewellery and gold-containing technology tends to rise as well." (The article can be read online at www.forbes.com/sites/greatspeculations/2018/01/25/another-positive-year-ahead-for-gold-says-the-world-gold-council/#17d0193b1423.)
That noted, isn't it time to energize the team (and yourself) by walking the walk and talking the talk?
The golden buzzword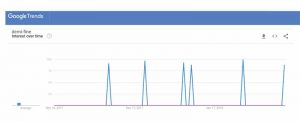 Today's young consumers adopt catchy phrases and words into their vernacular. In 2015, the slang word 'fleek'—used to describe a sharply defined personal style—became so popular it was nominated as Word of the Year by the American Dialect Society.
The big consumer and retail buzzword surrounding jewellery designs is currently 'demi-fine' (see image at right). Yet, what exactly is demi-fine, and why should you care? This term connects 'demi,' the French word for 'half,' with 'fine' to denote trendy, midpriced jewellery blending precious and nonprecious materials. The target group is millennials, so that's another trigger—for the modern shopper, lines are blurred between the classifications of 'costume' to 'fine.' Demi-fine provides middle ground. (More on demi-fine jewellery can be found online by visiting www.facebook.com/pg/DemiFineJewelry/about/?ref=page_internal.)
In 2017, an article from The Business of Fashion said "uniqueness, personalization, and the ability to mix and match are key to the rise of the [demi-fine] category." (The article can be found at www.businessoffashion.com/articles/intelligence/the-rise-of-demi-fine-jewellery.) Demi-fine designs range from affordably priced 14-karat gold-plated offerings to high-end pieces in solid 14- or 18-karat gold.
Either way, the demi-fine shopper is mostly a self-purchasing female, typically 25 to 35 years old, with recent spikes in men of the same age range also buying for themselves. Brands offering solid gold jewellery will likely find success as older millennials' purchasing power moves toward 'heirloom-quality' solid gold jewellery and younger millennials with less disposable income buy plated versions of similar styles.
A time for aspiration
Apple, a brand known for placing millennials first, may have been surprised to learn its core following was favouring luxury timepieces over its watches. Understanding millennials' love affair with gold, weeks after the Apple Watch debut, the company launched an 18-karat gold edition of the product, ranging in price from US$10,000 to US$17,000. It failed and is now discontinued.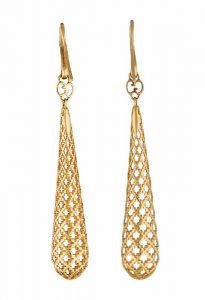 The reason for this is millennials also seek brand prestige—not gold alone. To prove this point, Apple partnered with Hermès and launched the Apple Watch Hermès Series. Two years later, sales of this version continue. Perhaps the most interesting part about this brand merger is Hermès doesn't offer the Apple hybrid watch in gold—it has reserved gold to be exclusive to its own timepiece casings. Hermès should be enjoying newfound millennial traffic, based on the amount of millennials viewing and commenting on YouTube unboxing videos featuring its gold watches. (For an example unboxing video, visit www.youtube.com/watch?v=Gwjulbd4i5k.)
Indeed, gold watches are making a comeback. Cartier, for example, overcame a dismal watch year in 2016 and has now set its sights on self-purchasers who wish to display their success on their wrists, relaunching its Panthère collection to help draw in the female millennial self-purchaser. The gold watch category continues to capture many male millennials' interest as well, with magazines like GQ and Esquire frequently publishing articles on which gold watches are trending. What's more, it doesn't stop there—men's gold cufflinks, bracelets, rings, and even brooches are continually gaining popularity.
Ready for your close-up?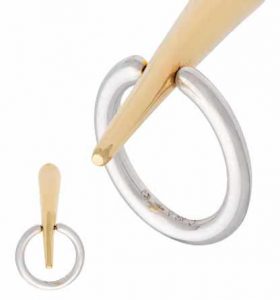 So how should retailers capture gold watch and jewellery sales this year? They can start by getting ready to get on camera. After contacting the brands you offer and discussing their millennial-focused campaigns, training, visual support, and co-op dollars, you'll probably learn this demographic's interest surrounds in-store and social media events.
Think of social relations as the new public relations. Just as you would promote an event before, during, and after it happens in public relations, so too should your social media posts build up. Consider offering live broadcasts the day of the event and publishing post-event highlights. Ideally, the event should be hosted by someone with a strong following in your market, but you should also be prepared to get on camera yourself. You'll want shoppers to recognize you once the 'party' is over.
While 41 per cent of today's millennials still use Facebook, a continuous stream of traffic is turning to YouTube and Instagram. (More information is at www.adweek.com/digital/survey-41-of-millennials-use-facebook-every-day-infographic.) The reason for this is millennials are noticing Facebook users belong to an older demographic. Millennials also notice Twitter and SnapChat discussions—at least, those that aren't driven by politics or forced sponsors—are catering to 'centennials,' or generation Z, the post-millennial psychographic. As millennials mature, they're opting out of tweeting and into YouTube. All the while, they're also using their smartphones to screen items before seeing them live, check product ratings and peer comments, price compare, and—hopefully—map your store. (Learn more about millennials and smartphones by visiting www.nielsen.com/us/en/insights/news/2016/millennials-are-top-smartphone-users.html.)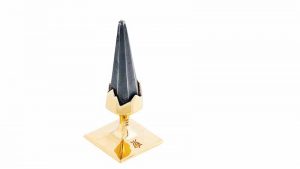 I highly recommend co-ordinating your millennial-focused events with a local social media agency, as these companies should offer services like collaboration with Canadian model management groups. They should help you secure popular models with high numbers of Instagram followers. On the YouTube side, some websites can offer insight on popular YouTubers living in Canada. Watching their channels can help you find someone whose personality works for your store and team.
A year ago, I attended a live show by Mommy Tang, a popular at-home vegan chef and YouTuber, at a restaurant about 16 km (10 mi) from me. The facility was decked out with dual iPad cameras on tripods, professional lights, and wireless microphones, all carefully prearranged just as a live television show would have done. With the event cleverly composed as a "last-minute stop," I didn't hear one of the hundred or so people waiting to get in complain once. Some people drove more than 80 km (50 mi) to be there, and everyone left with a smile and a little more credit card debt. After all, who can go to a restaurant and not order something?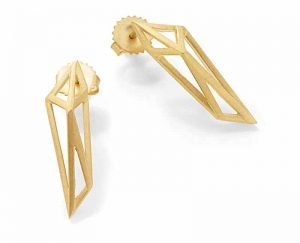 Not only was the live YouTube cast extended by an hour, but the replays and live follow-up shows also reminded viewers who couldn't be there of how much fun it was. All I could think of was how it was one long, subtle, but consistent commercial for the restaurant. Take a page out of Mommy Tang's playbook: replace the restaurant with your store, and offer a lot of refreshments. You may never want to do a trunk show again.
Millennial Mondays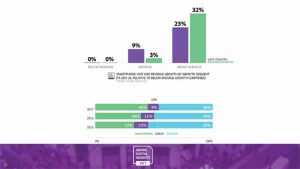 There's no better way to engage with millennials than to spend quality time with them. Don't go the easy route (via a millennial family member or sales associate), since the responses you receive may be guarded. Rather, be introduced to a millennial. Take the time to shop with them. Watch which visuals they're drawn to, which they shun, and why. Ask questions and expect candid answers. Try this each Monday for a month with a different guest each week. If you open your week this way, you are likely to open your mind as well.
Since most millennials will visit your online store before they enter the brick-and-mortar location, that means you should also spend time at your 'other' store. If the store you open with a set of keys is getting much more attention than the store you open with keystrokes, you may be locking out your intended audience without realizing it. When is the last time you visited your own website and clicked through the pages? How about seeing how your online store loads on your phone?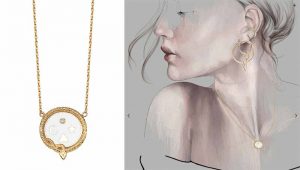 According to Adobe's 2017 Holiday Shopping Report, smartphone users drove 23 per cent of visits and 32 per cent revenue growth for the season—and countless reports remind us millennials are prone to using smartphones (see image above). So, you're aware your online store is getting some traffic, but are you tracking it? There is precious information available about your visitors. With services like Google Analytics, it's possible to see how customers found you, where they live, which item(s) they were drawn to, how much time they spent looking, and whether they purchased anything.
You don't have to mimic millennials, but you should start thinking like them—which means being online more. That starts with your own store. Take a crash course in website analytics, then deploy the data to your online 'door'—the one that never closes.
The millennial golden map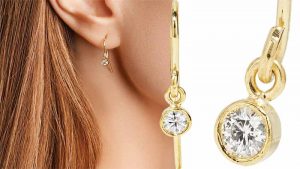 This year, don't pirate your own ship thinking you'll find the way. Get directions and stay on course. Drive others to transition from terms like 'investment-quality jewellery' to buzzwords such as 'demi-fine.' Learn which terms are popular with today's shopper, and style yourself and your sales associates in that manner. Keep up with style trends, and rethink the music selection in your store, erring on the side of mid-tempo eclectic tracks over music that could lull people to sleep.
It's also a good idea to visit millennial hotspots like Sephora to see how other luxury retailers have fine-tuned the millennial experience. You'll note immediate eye contact and a friendly greeting the moment you're inside. Notice the level of personalization they attempt to deliver, even if they have never seen you before. Now, compare that walk-in experience to your physical store. Does your own store seem standoffish by comparison? Are your salespeople frozen behind a barrier? Is there anywhere in your store for a few people to have a comfortable sit-down discussion and maybe a beverage?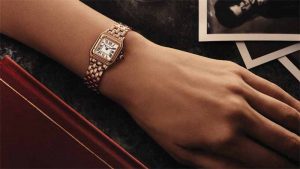 The millennial map to success isn't hard to follow, but it is a new, long, and winding road for many. It's easy to get sidetracked or a little lost. Rest assured your treasure trove of newfound traffic, retention, and golden profit are on the road ahead. Before you know it, you'll notice your store has been the end destination all the while. Now, it's time to mark it with a gleaming gold star.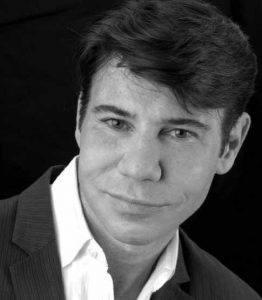 [14]Dan Scott is a brand architect with Luxe Licensing, working with clients including Harry Winston, Gucci Jewelry, and a number of young brands and retailers. He is a founding member of QVC and served as Scott Kay's CMO for a decade. Scott served as a former advisory board member to the North American division of the CMO Council for 12 years and was more recently elected to the Youth M.O.V.E Organization's board of directors. He has been honoured with multiple branding, marketing, and social media awards, and hopes to relay his continued experience to the fine jewellery industry. Residing in the New York Metro region, he welcomes communications and may be reached at dans@luxelicensing.com or (201) 294-3697.
Endnotes:
[Image]: https://www.jewellerybusiness.com/wp-content/uploads/2018/05/bigstock-134344043.jpg
spending more on jewellery: https://edahngolan.com/Docs/Edahn_Golan-2015_US_State_of_the_Jewelry_Market.pdf
[Image]: https://www.jewellerybusiness.com/wp-content/uploads/2018/05/IMAGE-03-DEMI-FINE-EXAMPLE-NOTE-SUBTEXT_CREDIT-INFO-IN-DROPBOX-SIDE-BARpdf.jpg
[Image]: https://www.jewellerybusiness.com/wp-content/uploads/2018/05/IMAGE-02-CUSTOM-NRF-V-DAY-SURVEY-GRAPH.jpg
[Image]: https://www.jewellerybusiness.com/wp-content/uploads/2018/05/Google-Trends-Demi-fine.jpg
[Image]: https://www.jewellerybusiness.com/wp-content/uploads/2018/05/IMAGE-06-DEMI-FINE-GUCCI-EARRINGS.jpg
[Image]: https://www.jewellerybusiness.com/wp-content/uploads/2018/05/charolette.jpg
[Image]: https://www.jewellerybusiness.com/wp-content/uploads/2018/05/IMAGE-14-K-cuffs.jpg
[Image]: https://www.jewellerybusiness.com/wp-content/uploads/2018/05/IMAGE-08-MONIQUE-PEAN-DEMI-FINE-.jpg
[Image]: https://www.jewellerybusiness.com/wp-content/uploads/2018/05/Stats-support-to-JB-gold-story-2018_DS-4-pages-1.jpg
[Image]: https://www.jewellerybusiness.com/wp-content/uploads/2018/05/IMAGE-08-FOUNDRAE.jpg
[Image]: https://www.jewellerybusiness.com/wp-content/uploads/2018/05/IMAGE-09-JENNIFER-MEYER.jpg
[Image]: https://www.jewellerybusiness.com/wp-content/uploads/2018/05/IMAGE-12-CARTIER-RELAUNCH-USA.jpg
[Image]: https://www.jewellerybusiness.com/wp-content/uploads/2018/05/DanScott_headshot.jpg
Source URL: https://www.jewellerybusiness.com/features/striking-gold-in-the-millennial-jewellery-market/
---