The challenges of appraising branded jewellery and watches
May 1, 2015
By Gina D'Onofrio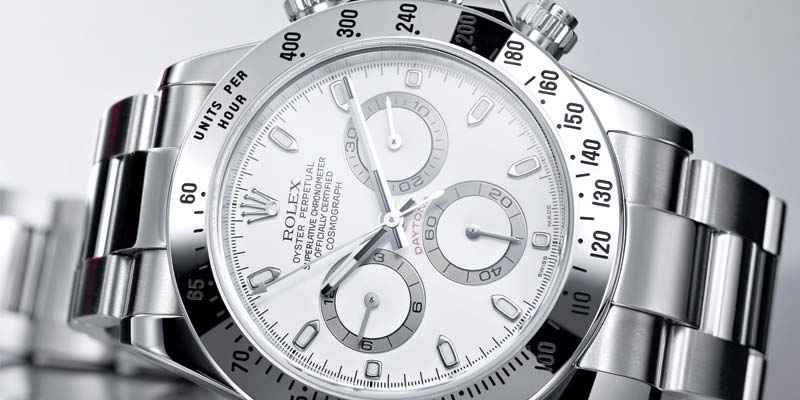 [1]
Appraising branded jewellery and watches is a hotly debated topic among valuers, the industry, and insurance professionals. Some recognize the intangible value of branding, while others do not.
What role does the appraiser play in all this? In short, appraisers must remain impartial, advocating neither for our clients nor for the insurance company. We need to accurately identify and describe the jewellery and then locate comparable items in the relevant market. In other words, we work to arrive at a credible opinion of value supported by market research. Let's look at appraising branded jewellery for the purpose of insurance coverage.
Brand recognition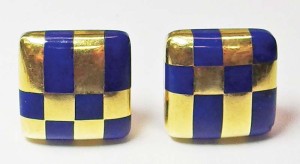 Appraisal theory is based on economic principles of value. The three most common methods of valuation are:
cost approach (i.e. cost of components, labour, and other fees to produce a similar, equally desirable piece with commonly applied markups to arrive at retail market value);
market data approach (i.e. sales comparison with items of like kind); and
Ҭincome approach (i.e. present value of an item, along with anticipated income-generating potential minus expenses).
This last one is rarely used except when dealing with rental or exhibition jewellery. With all three approaches, we consider both the piece's tangible and non-tangible value elements. Tangible elements include precious metals, coloured gemstones, diamonds, methods of manufacture, engraving, enamelling, etc. Non-tangibles refer to the item's period of manufacture (i.e. Victorian, art deco, retro, etc.), provenance, designer, or brand name. As we all know, branding is a huge area of investment in the jewellery industry and is reflected in an item's sale price. As such, apply the market data approach when appraising branded jewellery.
Consumers knowingly pay extra for brand names because of the benefits associated with them. The brand may be known for design, quality, workmanship, and/or celebrity association, which is identified through advertising and product placement. In short, people are willingly paying a premium for the prestige of owning such a piece. Despite the countless successful brand names in the industry, there is nothing like a 'blue book' value for appraising this category of jewellery. As appraisers, we have to clearly describe the impact brand name makes on value based on research. If we discover there is brand value, it must be clearly described in the appraisal report, preferably next to the value conclusion.
Enter the insurance industry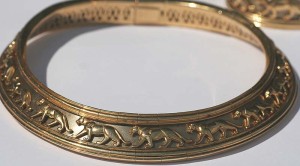 When a consumer suffers a loss and wishes to replace a branded item, he or she expects to receive a comparable item from the same brand. That said, I feel it is important to emphasize the following point, which is that appraisers have no control over how an insurance company chooses to replace a branded item. This comes despite our best efforts to describe the piece and the brand's impact on its final value. Sometimes, insurance companies do not consider brand value and employ various methods of settling a claim, all to varying degrees of satisfaction for the policy holder. Insurers at times will replace the piece with a similar brand name item or pay the client based on the appraised amount in an 'agreed value' policy, or on a depreciated value, also referred to as 'actual cash value' (ACV). Of course, the best outcome for the consumer is when the insurance company replaces the lost item with an identical piece from the same brand.
Much will depend on the insurance policy terms and conditions, as well as the type of coverage the client has purchased. It may also depend on how much non-jewellery coverage a client has purchased (i.e. art, home, auto, etc.) and, unfortunately, how valuable he or she is to the insurance company. (In any industry, the cost of doing business is sometimes outweighed by the importance of a client.) At times, this may seem unfair, but it is truly out of the appraiser's hands and an issue to be negotiated between the client and the insurance company. In any case, when the appraiser provides a detailed description and credible explanation of market research and opinion of value, it offers the client and insurance company a useful document with which to negotiate.
Challenges when appraising brand names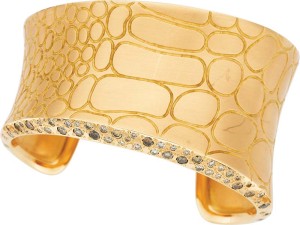 Some brands are household names. Think Tiffany & Co., Cartier, Van Cleef & Arpels, and Harry Winston. They are long-established, as well as easy to identify, research, and describe in an appraisal. Other brands can be more challenging. These are national or emerging brands that are recognizable, though not long-established powerhouse marketing machines like Tiffany and the others. In this category, I would include designers like Todd Reed, Lorraine Schwartz, Gurhan, Pomellato, and Irene Neuwirth. In addition to reading jewellery trade and fashion magazines, an appraiser needs to keep up with both established and emerging brands by attending trade shows, visiting local jewellery and department stores, and researching online vendors that carry designer jewellery. It can also be very helpful to keep a database of established and emerging brands. I have a series of nested folders alphabetized by designer/brand name where I store comparable sales, designer contact information, and photographs of trademarks and signatures, along with my research notes.
Brand does not always equal quality
I say this with all due respect to the brand names and designers who take pride in their workmanship and unwavering attention to quality control. Brand-name recognition and subsequent value are independent of quality and are established through marketing. Take proprietary diamond cuts, for example. No doubt they are unique; however, it's not unusual for some to have poor light performance and only fair proportions when measured against accepted industry standards. Some of these diamonds are heavily marketed and trade at excessively high retail prices in tourist traps. When a client suffers a loss, the diamond can only be replaced with the same patented cut by an authorized distributor.
Authentication
In addition to providing an appraisal, I am often asked to authenticate a signed piece. Unfortunately, appraisers do not authenticate. The only person who can authenticate a piece is the one that signed it. You may find glaring inconsistencies in how a piece is designed, fabricated, signed, or stamped. After making an effort to contact the maker for verification, you may choose to appraise the piece with a non-signed replacement, describing clearly your reasons for doing so. Remember, an appraiser's job is to identify and accurately describe the item. This entails finding the market where it is commonly bought and sold, researching sale prices, and reporting the most commonly occurring price.
Dealing with retired/discontinued branded designs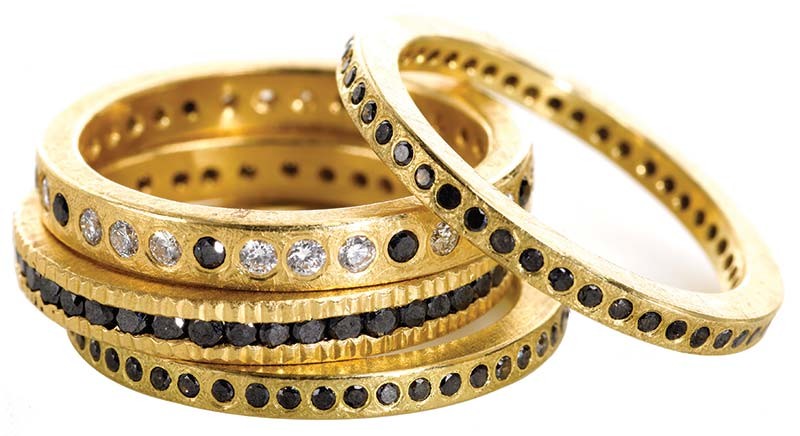 Jewellery designers often design collections based on a common theme. They also create multiple collections each year that are produced for short periods, which can sometimes last one or two years. When a new collection is released, the old one is usually retired. Consider the scenario where you are asked to appraise a designer necklace that is less than two years old, in pristine condition, and from a collection that is now retired. If you're lucky, the client still has the purchase receipt with the reference numbers, important details, and the original price paid. That said, appraising this item can be challenging, as the piece is no longer available, although it could not be considered old. My approach is twofold. First, I try to locate 'new-old stock' that is still available through an authorized vendor. If the necklace cannot be located, I search for a comparable piece with the same designer, though from their most recent collection. By comparable in this case, I mean a necklace with similar value elements, such as total diamond or gemstone weight, quality, and precious metal content. As always, I clearly describe my approach on the appraisal document next to the replacement value.
Appraising branded designer period jewellery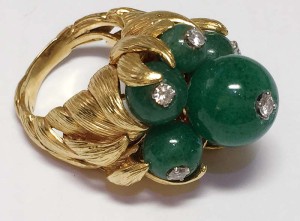 What should you do when the branded jewellery is old enough to fall within a particular collectible period? Consider an art nouveau gold pendant with plique-à -jour enamel signed "Lalique." First of all, if you are unfamiliar with signed period jewellery, common appraisal ethics and standards advise you turn down the assignment. However, if you really want to take it, you must disclose your lack of knowledge to the client and obtain permission to collaborate with a specialist. You also need to disclose this clearly in your appraisal and name the specialist who materially helped in your appraisal report.
Your next step is to research sale prices of comparable plique-Ã -jour enamelled pendants of the period signed 'Lalique.' A pendant such as this may be found among high-end antique and period jewellery dealers. If you can only find comparable sales in the auction market, then a discussion with antique dealers would reveal what type of markup they would apply if they were to sell the piece in their store. Even though the piece is rare, you will still be able to arrive at a credible explanation of your research, analysis, and opinion of value for a comparable piece.
A vintage pair of gold and lapis lazuli clip earrings signed 'Tiffany & Co.' is one example I encountered recently. Originally designed by Angela Cummings, these earrings were very popular in the early 1980s and have made a comeback. After conducting market research, I discovered vendors of signed vintage jewellery sell them for $4000. An unsigned vintage pair, however, may sell for half that amount.
Here is another approach that may or may not be acceptable to your client's insurance company. If your client wants an exact duplicate, you may suggest he or she obtain an appraisal directly from the designer. For example, I appraised a Cartier Panthère necklace design that was retired more than 20 years ago. My client wanted to purchase coverage for the same model—a custom order from Cartier—rather than coverage for a similar pre-owned piece. As you can imagine, Cartier was happy to oblige with its own appraisal report. Once again, this is a conversation your client needs to have with their insurance company.
Watch appraisals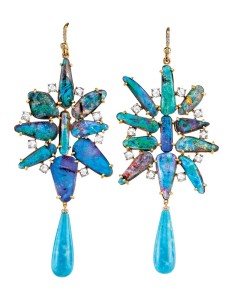 Insurance companies more readily recognize brand-name watches than jewellery. Why? They're not so easily duplicated. When dealing with watches of little intrinsic value (e.g. made of steel or a base metal with minimal gold accents on a leather strap), the only thing of value left is the brand itself. Also, manufacturing techniques are beyond the scope of small-scale bench jewellers who are commonly employed to duplicate jewellery designs. After having conversations with retailers who work with insurance companies to replace insured items in loss claims, as well as insurance industry representatives, I discovered they routinely depreciate watch value. That is, they often choose to replace a two-year-old watch with a two-year-old, pre-owned watch of the same model and in the same condition. With that in mind, let's say you are asked to appraise a 10-year-old gold Rolex President. Rolex still produces this watch, though with minor modifications and a new reference number. Appraisers have several approaches to value for this watch type and the jury is still out about which way is correct:
ҬResearch replacement value, new, for the current model with an authorized Rolex watch dealer.
Research replacement value, pre-owned, in similar condition, with (or without) box and papers, with a watch dealer specializing in signed pre-owned watches.
Put both value opinions (new and pre-owned) in your report and let the client and insurance company discuss which form of replacement coverage is appropriate.
I often choose the second option, as I feel this is the closest comparable replacement for my client's watch. Yet, there have been many occasions where a client received replacement 'new for old' based on an appraisal following the first option. But what if your client is a watch collector that takes exceptional care of his watches, servicing them regularly and wearing them occasionally? His 10-year-old Rolex may be in excellent condition with little to no wear. Would it be fair for him to receive a 10-year-old model that was subjected to typical wear and tear? Like I said, the jury is still out. Whatever you choose to do, make sure your approach to value, research, and analysis are clearly explained next to your opinion of value.
Popular designs selling over MSRP
This scenario happens more often with popular watches in short supply. Two that immediately come to mind are the Patek Philippe World Time and the Rolex Daytona in stainless steel. These watches trade in the secondary market at prices significantly higher than MSRP, as they are scarce. If you appraise these watches at their MSRP and the client suffers a loss, they will not be able to replace the watch because it is out of stock. Instead, they will be placed on a waiting list for as long as a year before the watch is available. Insurance companies are in favour of quick and timely indemnification. They prefer to replace an item with a minimum of fuss. This is why appraisers should not turn to the auction market to find comparable sales. There is no guarantee a suitable replacement item would become available in a timely manner. With this in mind, I research the value of the same model Rolex Daytona in the secondary market for 'new in box' or 'like new' replacements. These watches trade at prices higher than MSRP, but are readily available. I clearly state the market researched and the reasons why I chose this market in the appraisal report next to the replacement value. I also explain this to the client, so they may discuss the right type of coverage with their insurance representative.
Caught in the middle
It's not surprising appraisers find themselves caught in a battle between a client and their insurance company. Our appraisal reports are used by clients to purchase insurance coverage. They are also used by insurance companies when underwriting policies and are carefully scrutinized when settling claims. An appraisal report with a credible explanation of the research, analysis, and value conclusion is a document that can be useful to both parties when arriving at a resolution. This is particularly important when dealing with non-tangible value elements, such as brand names. Just remember the standards and ethics with which you comply and remain impartial.
My opinions are based on sound appraisal theory and methodology. Even so, they are my professional opinion and do not reflect those of this publication. If you are faced with similar challenges when appraising branded jewellery, I invite you to comment. Let's keep this discussion going!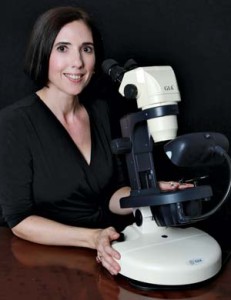 [8]Gina D'Onofrio has provided gemmological and jewellery appraisal services since 1992. She is an accredited senior appraiser, master gemmologist appraiser (American Society of Appraisers) and certified senior member of National Association of Jewelry Appraisers. D'Onofrio is co-instructor for the American Society of Appraiser's GJ-202 appraisal report writing for insurance coverage class. She may be contacted via e-mail at ginajewels@gmail.com[9].
Endnotes:
[Image]: http://www.jewellerybusiness.com/wp-content/uploads/2015/05/Rolex-Daytona-Cosmograph.jpg
[Image]: http://www.jewellerybusiness.com/wp-content/uploads/2015/05/Angela-Cummings.jpg
[Image]: http://www.jewellerybusiness.com/wp-content/uploads/2015/05/Cartier-Gold-Panthere-Collar.jpg
[Image]: http://www.jewellerybusiness.com/wp-content/uploads/2015/05/Pomellato.jpg
[Image]: http://www.jewellerybusiness.com/wp-content/uploads/2015/05/Todd_Reed_GoldStack.jpg
[Image]: http://www.jewellerybusiness.com/wp-content/uploads/2015/05/David-Webb-Gold-2.jpg
[Image]: http://www.jewellerybusiness.com/wp-content/uploads/2015/05/Irene-Neuwirth.jpg
[Image]: http://www.jewellerybusiness.com/wp-content/uploads/2015/11/Gina5C0A0497Ret21.jpg
ginajewels@gmail.com: mailto:ginajewels@gmail.com
Source URL: https://www.jewellerybusiness.com/features/the-challenges-of-appraising-branded-jewellery-and-watches/
---