The importance of change: The resurgence of Citizen
June 14, 2016
By Luca Loiacono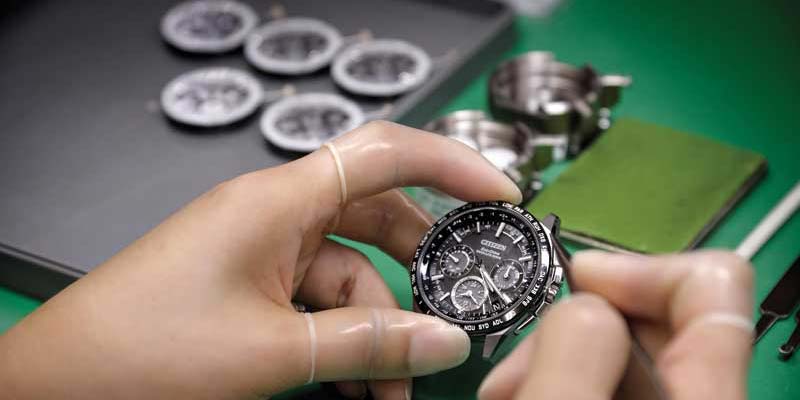 Uttering change can often bring a multitude of reactions. For some, preserving the status quo is as important as resisting change. It is odd to think change can have such a negative connotation; as humans, our ability to adapt has set us atop the animal kingdom. Opposite those who cringe at the notion of change, are some who revel at its marvelous prospects and rewards. They cannot resist the seductive allure of change. Yoshio Takura is one of these people.
Since 2012, Tokura, now 66, has been at the helm of the Citizen Group as its president and CEO. His election, appointed by the board of directors of Citizen Holdings Co. Ltd., sent a clear and concise message to those closely related to the company—the time to redefine Citizen is now. Remarkably, Tokura's appointment is one that is unparalleled by any of his predecessors; as the company inches closer to the century mark in age, no one in its history has ever risen within the ranks to reach the top spot. While the decision may have surprised some, one cannot deny it came in recognition of Tokura's abilities in knowing the company inside and out. Simply put, Tokura is Citizen.
Until now, and before his new assignment, his entire professional career has been spent with Citizen Trading Watch Co., the sales and marketing branch of Citizen Watch Co. It is worth noting Citizen Trading was not the epicentre in the Citizen realm. The lifeline of Citizen was in manufacturing, not marketing. These strong credentials supported, more than refuted, the reasoning of his rise. Moreover, why deny the honour to a man who echoes a strong belief that "we are citizens before we are a business." These words, voiced by Tokura, have cut through international waters to resonate through every inhabitable continent where life and consumerism intersect.
There is a certain meek disposition about Tokura.
He is humble in knowing where he came from. Perhaps this is where he finds his motivation in his quest to establish Citizen as a company that is loved, respected, and rightfully desired by society. This humble demeanor must not be misinterpreted; the way he has shaken up Citizen could be described as seismic, peaking at even the highest levels on the Richter scale. This is where change meets success.
The fact his appointment signalled the coming of change could not be truer for Citizen Group's watch division. Outside the Japanese market, many people are unaware of Citizen Group's reach in terms of business units. From machine tools to devices and components to electronic products and much more, the company owns a significant presence. Statistically speaking, sale numbers reveal the watch division's place within these business units prior to Tokura's arrival as president and CEO. While watches and clocks equalled 34 per cent of Citizen Group's revenue nearly a decade ago, that number has soared to 52 per cent just last year. To put that into perspective, it is worth noting Citizen Group's revenue grossed the yen equivalent of 2.74 billion in fiscal 2015. All this can be attributed to Tokura's strong belief in change. A watch man at heart, he made it known to those around him that watches were the company's most vital product; and so began the overhaul to redefine Citizen. Company head offices across the globe have been on the receiving end of positive ripples echoed by this circumstance, including Canada's very own, located in Markham, Ont.
Drastic measures have been taken at micro and macro levels; this is perhaps the most fitting way to acknowledge how growth has been stimulated. In many ways, to see the big picture, one must see all the little pictures within that make it whole. First, under a campaign called 'Better Starts Now,' Tokura has challenged the company, the brand, and its watches to be better. It is an emphasis on improvement, progression, and determination. The philosophy behind 'Better Starts Now' is more than just a campaign—it is in many ways a lifestyle for people to aspire to and one that should be subscribed to. The belief is contingent on the infinity of 'better' and 'now,' meaning we are constantly approaching a new 'now' while there is no end to the pursuit of something 'better.' The very meaning of this motto is important because there are some who believe that to say it, is to believe it. This cannot be truer for the watchmaking giant.
Forward-thinking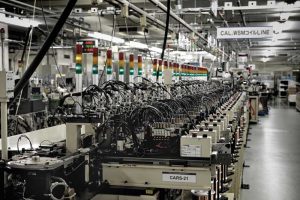 For almost a century, Citizen has been a forward-thinking company, an innovator in watchmaking with many 'world's firsts' accredited to its name. One of these pioneering technologies, Eco-Drive, celebrates its 40th anniversary this year. Eco-Drive is a process first developed in 1974 whereby light—natural or artificial—is captured through the watch face, converted into energy, and stored in a rechargeable battery to power the watch for up to six months (for most models). Since then, strenuous development efforts have contributed to the evolution of light-powered watches. Take for instance, Citizen's patented surface coating treatment, Super Titaniumâ"•, which ensures its watches are five times harder and 40 per cent lighter than stainless steel. Being future-oriented separates Citizen from its Swiss competitors in the most obvious way; while Swiss watchmakers marvel at their long history and tradition, Citizen prefers to look ahead rather than behind.
A second drastic change has come in the form of Citizen Watch Manufacturing Co. Ltd., a new company that has reorganized watch factory operations. Instilling a 'factory-first' approach through the new company has created an emphasis on streamlined production, ensured co-operation on research, and enhanced the speed of product innovation. This is seen as the largest change since Tokura's appointment to CEO. Ultimately, this change comes in the pursuit of combining the technology aspects of a watch with its esthetic beauty. Citizen's belief is a watch must be beautiful, and the technology is present only to augment its magnificence. To bring this belief to life, Citizen utilizes a multitude of technologies to enhance the beauty of its watches. Some of its timepieces incorporate the use of GPS satellite technology, radio-controlled atomic timekeeping, the aforementioned Super Titanium, and Bluetooth connectivity. Remarkably, the design possibilities of its watches are not limited by Eco-Drive's need to absorb light through the dial; 40 years ago, this may have been something hindering the watch's design.
Creating a global image
The Citizen brand can be found in more than 100 countries; its global sales account for 70 per cent, while the remaining 30 per cent sales are accumulated in its native Japan. At first glance, these may present strong numbers; however, the issue lies in contrasting the brand's global sales versus its global image, which is another challenge Tokura has undertaken. Simply put, he has sought to elevate the brand's global image; the answer to solving this problem can be found in consistency. The brand's 'Better Starts Now' campaign, along with emphasizing the beauty and design of a watch, has contributed to the effort of providing a strong and consistent global image.
During his process of organizational reform, Tokura has aptly understood Citizen's strengths and weaknesses. By September 2015, watch sales increased 12.5 per cent, while profits rose a staggering 30.5 per cent. The company is now developing its first multi-brand strategy with Bulova, Arnold and Son, and La Joux-Perret. It is clear the brand has direction under Tokura and that change, for Citizen, has fuelled a welcomed growth.
Canadian, eh?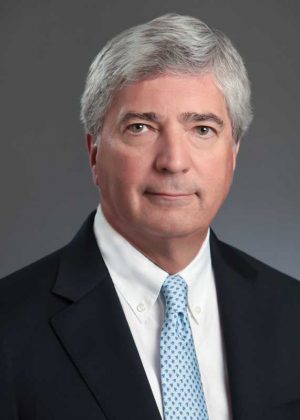 This growth will help maintain Citizen Watch Company of Canada's place in the Canadian watch market. In existence since 1992, the Canadian headquarters prepares to celebrate its 25th anniversary in 2017. With its president, J. Kevin Kaye, at the helm since the company's inauguration, the Canadian division has seen record-breaking sales for 24 consecutive years. Kaye says "these record numbers can be attributed to the brand's Eco-Drive technology, powered by any kind of light, its watches' design excellence, innovation, and engineering breakthroughs." Eco-Drive accounts for 90 per cent of sales across the country.
One can only dream what the future has in store for the Japanese watch brand. One thing is for sure, the company promises to push technological boundaries.
Source URL: https://www.jewellerybusiness.com/features/the-importance-of-change-the-resurgence-of-citizen/
---