The United States has a diamond source warranty protocol. Does Canada need one?
February 1, 2014
By Jacquie De Almeida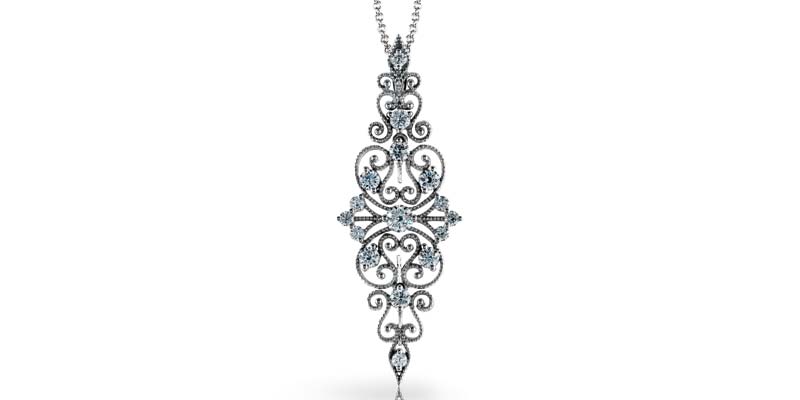 Bhushan Vora isn't too concerned about complying with the U.S. Diamond Source Warranty Protocol.
Although his company—Gem Star—is based in Toronto, he often does business with retailers and others south of the border, some of whom may be looking to adopt the voluntary inventory management system designed to exclude diamonds from questionable sources.
For Vora, providing a paper trail that the diamonds he sells come from legitimate sources is routine procedure, as it is for him to require the same from his suppliers.
"Manufacturers and importers are already voluntarily providing information about the source of a diamond," he tells Jewellery Business. "The margins are so little today that every rough diamond going through the manufacturing system is tracked, otherwise we don't know if we're making money. Everything is pretty much registered from the time it leaves the mine to the cutting and lab certification process."
Still, he says there is always room for error; mistakes happen and a diamond indicated as coming from one source may actually be from another, particularly with melee, where tracking is extremely difficult.
Curbing conflict diamonds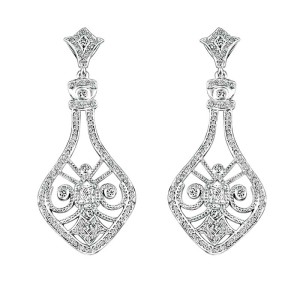 When the issue of conflict diamonds became more mainstream with the release of the 2006 movie, Blood Diamond, conversations at the counter centred on source and ensuring the jewellery meant to symbolize love did not originate in war zones and fund rebel forces. Ask a Canadian retailer today if consumers are still inquiring about conflict diamonds, and the answer is usually no. The belief among the buying public is the measures in place are doing their job. To a certain extent, they are.
The World Diamond Council (WDC) estimates blood diamonds comprised four per cent of the global supply in the 1990s. Following the implementation of the Kimberley Process (KP) in 2003, the numbers dropped, and today, less than one per cent of diamonds are considered conflict.
Yet, questions surrounding the KP's effectiveness continue, specifically, the decision to allow exports from Zimbabwe's controversial Marange diamond fields, the site of human rights abuses that thrust the certification scheme into the spotlight and the definition of conflict diamond under the microscope. Although there has been talk of expanding it to include acts of violence, consensus among KP members remains an issue, making any kind of progress nearly impossible, given the opposing views on various problematic areas.
Enter Jewelers of America (JA), Diamond Manufacturers and Importers Association of America (DMIA), Jewelers Vigilance Committee (JVC), and others, who developed the Diamond Source Warranty Protocol in consultation with industry.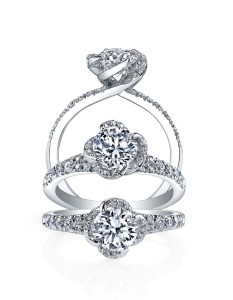 The groups billed the initiative—which is designed to work alongside the KP—as a tool to bring greater transparency and accountability to the supply chain, and as a response to increased pressure from consumers, human rights groups, and governments to provide assurances of ethical sourcing of both rough and polished diamonds.
Determined by the protocol's users, 'subject sources' can be a country or a person, even if they export or import under the KP. Factors affecting what can be considered a subject source include: protection of consumer confidence; concern over negative media attention; human rights abuses; and government action (i.e. national or international sanctions).
With the protocol's introduction in October 2012, it may not be long before the Canadian trade is forced to comply in order to do business south of the border.
Evert Botha, chief operating officer (COO) of Embee Diamonds in Prince Albert, Sask., says the company exports Canadian diamonds to the United States, and assurances as required by the protocol are not problematic.
"Where it becomes an issue and challenge for us is in our recut and repair business, which requires we ascertain where the stone is from based on colour and inclusions," Botha explains. "We are seeing peacock-coloured stones [indicative of Zimbabwean origin] in the United States and Canada. I've had half a dozen phone calls in the last year of people wanting us to cut diamonds for them. When I ask about the source and they say Zimbabwe, I tell them I can't help them."
Botha says cutting and polishing Zimbabwean diamonds is generally frowned upon. However, he adds there is an element in the industry that is not opposed to overlooking U.S. sanctions or Zimbabwe's human rights record.
"One would expect resistance from traders, dealers, and wholesalers because they're buying based on price and if you're looking for something cheap, you need to look at the source," he adds.
A silver bullet?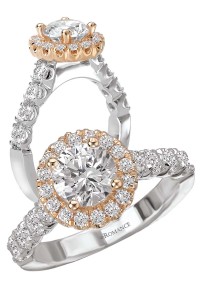 Alan Martin, director of research at Partnership Africa Canada (PAC), says initiatives like the protocol are critical, considering the illegitimate sources of diamonds that continue to operate. While he agrees it adds another level of comfort, he says the protocol will likely not resolve lingering issues concerning conflict diamonds.
"In and of itself, it's not the silver bullet that's going to clean up the negative elements in the supply chain" Martin says. "However, in terms of working in conjunction with many of the other similar systems that are trying to do the same thing, I think it's valuable, particularly as the Kimberley Process turns a blind eye to new threats to the industry. This protocol is a good addition in terms of making people ask more questions"¦ Breaking the U.S. Office of Foreign Assets Control's (OFAC's) rules [which administers and enforces trade sanctions] is a lot more serious than breaking the system of warranties or KP requirements"¦ The real onus here is for industry to actually implement the protocol."
David Barthau, owner of Barthau Jewellers in Stouffville, Ont., says he has a protocol of his own in place. Most of the diamonds he sells are Canadian, but for those that aren't, he insists on a paper trail as far back to the mine as possible.
Being part of a buying group helps, he says, adding his store is a member of the Canadian Jewellery Group. To become suppliers to the group, companies must guarantee diamonds are from legitimate sources.
"It's the new reality," he says. "You want to run a legitimate business with a comfort level that you're doing things properly and correctly."
Wayne Fisher, president of Canadian Jewellery Group, says the topic of conflict diamonds tends to come up less and less these days, but that may be due to the popularity of Canadian diamonds. However, he says this doesn't mean questions shouldn't be asked.
"I think manufacturers and retailers alike are on the same page in wanting assurances they are getting legitimate diamonds and we're all working together to make sure that happens," he adds. "We don't want to be part of any organization or group that wants to deal with illegitimate diamonds."
A patchwork solution?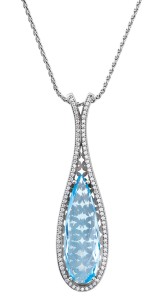 Not everyone is convinced of the protocol's effectiveness. Mel Moss, president of Regal Imports in Vancouver, says chain of custody for small diamonds is extremely difficult. Even the Canadian Diamond Code of Conduct starts at 18 points, he notes.
Although Moss acknowledges the KP's shortcomings and the need for an overhaul to become more effective, he adds the certification scheme is still the industry's best bet to keep the supply chain clean.
"The problem with diamonds is at the rough level," Moss says. "To be practical, you don't really need to bring it to the polished level. A full chain of custody is a lot of time, a lot of money, and a lot of holes. We need to solve the problem, not fill in the slots. The way to fix the problem is to do so at the rough level because that's where the source of it is. We have to convince governments to work ethically through the Kimberley Process. If a government is not going to work ethically, leaks happen no matter what tracking system is in place."
Vora acknowledges it is nearly impossible to stamp out conflict diamonds altogether.
"Everything coming through the system is pretty much identified, but there will still be the underlying issue of smuggled diamonds," he adds.
So is there value in the protocol and other chain of custody systems like it? Martin thinks so.
"I think this would be a sensible thing for Canadian retailers to do because this issue of people trying to find added comfort as the KP stumbles its way through the dark is only going to add greater scrutiny on Canadian companies and retailers," he explains.
"In the same way the U.S. market was trying to take preventive steps in the face of [supposed] pressure from the state department or concerns about what they saw happening in Marange, I think it only makes sense for the industry to be on the right ethical side of this issue."
Endnotes:
[Image]: http://www.jewellerybusiness.com/wp-content/uploads/2014/02/MP2067.jpg
[Image]: http://www.jewellerybusiness.com/wp-content/uploads/2014/02/G1646E-300ppi.jpg
[Image]: http://www.jewellerybusiness.com/wp-content/uploads/2014/02/cover2a.jpg
[Image]: http://www.jewellerybusiness.com/wp-content/uploads/2014/02/KIM_1.jpg
[Image]: http://www.jewellerybusiness.com/wp-content/uploads/2014/02/85658_TearDrop.jpg
Source URL: https://www.jewellerybusiness.com/features/the-united-states-has-a-diamond-source-warranty-protocol-does-canada-need-one/
---