Three shows, three opportunities you can't miss
Get ready—August means trade show season is in full swing! While it's exciting to travel and interact with colleagues, these shows are also about getting down to business. All the different product lines and services available at the exhibitions are tremendous opportunities to grow your business.
Whether you're attending as a buyer, a vendor, or both, keep in mind it's also important to protect the business you're trying so hard to build.
Jewelers Mutual Insurance Group will be at the following shows to help you find insurance that meets your needs and budget.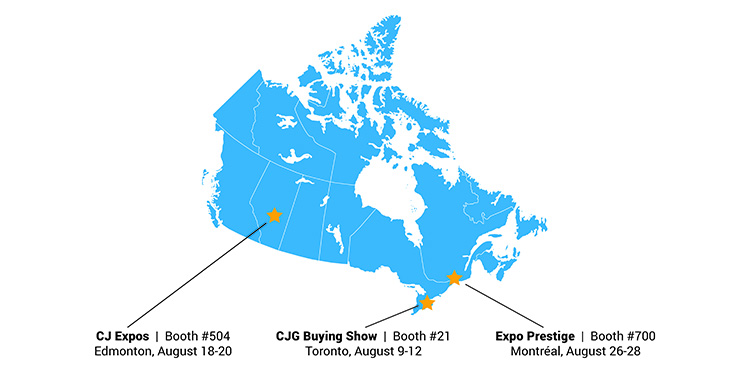 If you plan on attending the shows in Toronto or Edmonton, you can do more than learn about insurance—Jewelers Mutual's team will also offer 'ballpark' quotes, so you can find out how affordable a customized policy can be!
If you will only be attending the event in Montréal or don't plan on travelling to any of the three shows, you can still discover the benefits of a policy by finding a broker representing Jewelers Mutual.
Why is proper insurance coverage essential to jewellery businesses?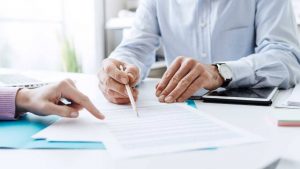 Unless you receive a large inheritance, win the lottery, or have other successful business ventures outside of jewellery, a loss would be financially devastating. Looking at insurance policies as a way of providing peace of mind rather than just an expense will help you see the true value of comprehensive coverage.
If you don't have insurance or are unsure how effective your current policy is, here are some things to consider.
Finished jewellery, loose stones, and watches are all highly sought after by criminals, and even businesses with optimal security can fall victim to a robbery, burglary, or theft.
A fire or natural disaster could destroy not only a business's inventory, but also its property.
Liability-related risks (such as a customer slipping and falling on your property) could leave your business exposed to a lawsuit.
Some businesses (such as landlords, vendors, exhibition hosts, and other third parties) may request the jewellery businesses they work with maintain an adequate level of insurance to do so.
Being 'underinsured' due to the mismanagement of inventory values, risk exposures, and selection of appropriate deductibles and limits can leave jewellers believing they are properly covered when, in reality, they are not.
Beyond insurance: how to stay secure while travelling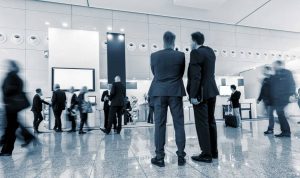 As you venture out to trade shows—or any other venue, for that matter—it's important to remember the nature of the jewellery industry automatically makes you a target for crime.
Believe it or not, criminals will research jewellers for weeks and months ahead of time, learning every facet of their personal day-to-day routines, business transactions, and travel plans.
When you're away from your business, keep these strategies in mind.
If you are a vendor at the show, arrange for your line to be shipped there by an armoured courier service.
Book a reputable hotel with exceptional security and never trust the safe in your room will suffice.
Sneak thefts and switch thefts can happen at trade shows. Prevent them by ensuring displays are locked at all times, keys are always in your control, each piece of merchandise is re-examined after being handled by another person, and trays remain filled so you can quickly recognize any discrepancies.
Take your badge off immediately after leaving the show so you can't be identified as a jeweller outside of the event.
For the safety of you and your customers, ship all jewellery that is bought at the show.
Remember showing and selling your jewellery is meant for the trade show floor, not informally back at your hotel room after hours.
Even if you are not returning with additional merchandise, avoid displaying any bags, cases, or other branded merchandise of show vendors that could potentially make you a target.
To get more security tips, subscribe to the Clarity Blog by Jewelers Mutual.
Learn more about protecting your business with insurance and security advice
In addition to being at these three trade shows, Jewelers Mutual strives to provide coverage and loss prevention expertise to jewellers in need. If you're not travelling to Toronto, Edmonton, or Montréal, you can contact an insurance or loss prevention expert by sending them an e-mail or calling (800) 336-5642 ext. 2118.
All information listed in this section was submitted by Jewelers Mutual Insurance Group.
Kenilworth Media Inc. cannot assume responsibility for errors of relevance,
fact or omission. The publisher does not endorse any products featured in this article.