Tips to protect against any disaster
August 1, 2015
By David J. Sexton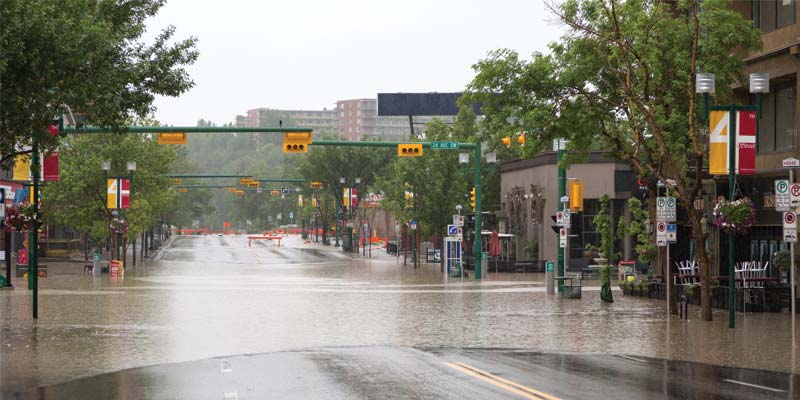 [1]
Hurricanes, tornados, storms, and wild fires. When Mother Nature strikes, you may have little to no time to grab a few belongings and evacuate. Imagine for a second your jewellery business was in the path of imminent danger. Your first priority is your safety and that of your employees. You can replace property; you cannot replace a life lost.
So how can you protect against something beyond your control? The first place to start is to make sure you are adequately and appropriately insured. Now may be the perfect time to review your entire insurance coverage with your agent or broker and evaluate your plans to keep you, your associates, and your business safe. Here are some tips to prepare yourself and minimize your potential risk before a disaster strikes.
Focus on people. Protect your business's greatest assets by including your staff in your business-continuity planning. It goes without saying that no one can put a price on human life, so ensure each staff member knows the appropriate steps to take in case there is an emergency. It is also critical you review your disaster plan with them at least once a year. Each associate has a role they can play in the event you have to execute your plan, and these preparations can help you all stay calm and collected during an emergency.
Keep a phone list handy. Have a call tree plan in place, as well as quick access to employees' and key vendors' phone numbers. Also, ensure your staff can access the phone tree, so they are as prepared as possible. Before a disaster strikes, assign critical communication roles to key people to keep your team informed during and after a disaster. This way everyone is aware of the steps to take to reopen the business.
Keep up-to-date inventory records. Create, maintain, and protect easily accessible inventory records for your merchandise, as well as all your business personal property (i.e. office equipment, shop tools, and lab instruments). A central strategy of effective disaster-recovery planning is to ensure you can quickly substantiate your covered claims to expedite an insurance settlement. Keeping a copy of this up-to-date information protected at an off-site location is one of the smartest things a prepared jeweller can do. (For best practices for inventory record keeping, see the July 2015 issue of Jewellery Business).
Your inventory records should include a detailed listing of all stock for sale, customers' goods, memorandum items, and merchandise that's temporarily away from your business. Create a file with the following:
a list describing merchandise in such a manner that will trace items to the original source documents (i.e. purchase invoices);
Ҭthe value of each item (i.e. your actual cost);
Ҭthe date the inventory was taken; and
the exact total value of all inventory items, not a rounded or estimated value.
Store inventory in a safe. If you are in the path of a hurricane or are at risk for flooding, before the storm, lease a bank safe deposit box located at the highest elevation off the floor. Be sure to place high-value property in individually sealed plastic bags in the safe deposit box and ensure you have insurance coverage for property stored in this manner. Secure as much merchandise as you can inside your safe(s)/vault(s). Merchandise that cannot be secured in the safe deposit box or in your safe/vault should be secured in a locked room inside your protected premises.
Consider supplementing your inventory records by taking photos and a video of your business and merchandise to document any damages and losses to facilitate timely claims.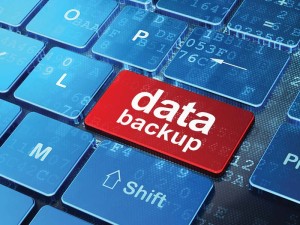 Protect your data. Even when you create and maintain excellent inventory records, remember they're only helpful if you can easily access them. Do not rely solely on paper documentation that could be ruined in a flood or vanish in a fire or tornado. Also, do not count on one computer to save your records. Create and maintain an external hard drive, flash memory, or cloud service for backing up inventory records and keep these in a secure location off-site.
Maintain your facilities. Mother Nature can unleash some powerful blows that may damage your building, but there are routine maintenance and repairs you can do to help keep your property reasonably safe and secure. Simple things like placing business personal property up off the floor in the wake of a flood warning can be effective risk management to help mitigate a loss.
As you prepare your off-site business information, don't forget to include the names and contact information of your preferred vendors, such as glass repair and restoration services, to help you recover quickly. If your property is susceptible to water damage or high winds, consider shutters and sand bags as part of your disaster planning.
Is your insurance coverage up to snuff? Make sure you understand what insurance you have in force and what you will need to do in the event of a covered loss. Talk with your agent or broker to understand what can be insured and what needs to be risk-managed as part of your recovery plan. If you are leasing property, understand your responsibilities and be prepared to meet these as part of your planning. When it comes to business-continuity preparedness, to fail to plan is indeed a plan to fail!
For more disaster-preparedness tips, visit www.jewelersmutual.ca/disaster[4] to access the 'Jeweler's Survival Guide' to help you prepare for a disaster.
David J. Sexton, CPCU, is vice-president of loss prevention consulting at Jewelers Mutual Insurance Co., in the United States. A graduate of the University of Wisconsin, Sexton serves on the Underwriters' Laboratories' (UL) Security Systems Council, where he is a corporate member of the insurance category. He also sits on the board of directors for Jewellers Vigilance Canada (JVC), and worked on the Central Station Alarm Association's (CSAA's) Insurance Liaison Committee that assisted in the development of the UL burglar alarm modular certificate program and revised UL standard. Comments and questions can be sent to lossprevention@jminsure.com[5].
For training resources regarding safety and security when carrying or working with jewellery, visit JM University at JewelersMutual.com[6]. Jewelers Mutual Insurance Company is the only company specializing exclusively in jewellery insurance in the United States and Canada. It is licensed in all 50 U.S. states and Canada.
Endnotes:
[Image]: http://www.jewellerybusiness.com/wp-content/uploads/2015/11/bigstock-The-Elbow-River-Flows-Over-Th-52716343.jpg
[Image]: http://www.jewellerybusiness.com/wp-content/uploads/2015/11/bigstock-Business-presentation-on-corpo-88429496.jpg
[Image]: http://www.jewellerybusiness.com/wp-content/uploads/2015/11/bigstock-Data-concept-Data-Backup-on-c-62623379.jpg
www.jewelersmutual.ca/disaster: http://www.jewelersmutual.ca/disaster
lossprevention@jminsure.com: mailto:lossprevention@jminsure.com
JewelersMutual.com: http://JewelersMutual.com
Source URL: https://www.jewellerybusiness.com/features/tips-to-protect-against-any-disaster/
---