Virtual classroom: How online training and education can keep your staff in the know
October 1, 2014
By Jeffrey Ross and Patti Moloney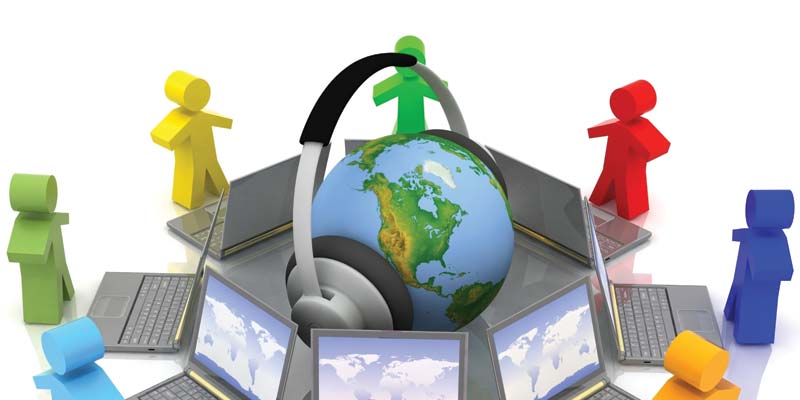 [1]
We live in an information-rich world where the latest data and trends are easily found online. By the time many customers actually enter a store to make a purchase, they have fully researched the product and may have a few in-depth, technical questions to discuss before completing the transaction. The question is: Can your staff provide the appropriate answers?
With increasing consumer knowledge and an ever-changing marketplace, sales staff can easily be left behind, struggling to adequately respond to customers' questions. The result is an immediate loss of trust, particularly in the case of jewellery, which as we know, is a very personal purchase. As a business owner, you now have a hurdle to overcome: winning back the customer's trust. Unfortunately, this challenge is often insurmountable, thus leading to a loss not only of that particular sale, but of future sales as well. Fortunately, the world of cyber training is revolutionizing workplace learning, providing businesses with the means to stay one step ahead.
The online solution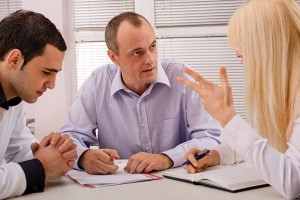 Traditionally, business owners organized full- or half-day sessions, or after-hours meetings to ensure employees had the necessary training to carry out their responsibilities. However, this form of training can be both costly and time-consuming. Scheduling conflicts are often an issue, making it difficult for all employees to attend each training session. The training is also geared to a group of employees with differing levels of experience and knowledge, rather than being targeted to each employee's specific training needs.
Online training and education can be a much more effective way to ensure staff is knowledgeable, current, and able to field the most technical of customer questions. While in the past online training formats were reserved for large companies with deep pockets, the recent emergence of numerous affordable learning management systems (LMS) means companies of any size can now take advantage of this beneficial tool. It's a growing movement in many sectors—including universities, banks, and industry—to streamline the learning process, increase productivity, and track progress, representing big savings in training costs with better results.
Learning management systems have many uses, such as product knowledge, virtual staff meetings, workplace safety protocol, theft prevention, sales techniques, company culture, special offers, and new product launches. Where training used to mean taking employees off the shop floor, resulting in a loss of productivity, it can now be done in a more convenient manner.
The time-saving element of online training is immense when you consider it can be re-used multiple times. Imagine setting up content for a new hire once and simply re-assigning it for each new employee. The amount of time you can save is invaluable. It's also a great option for companies with several locations or ones that supply products to various retailers. For example, our line of jewellery is carried by dozens of retailers across the country. Through online training, we can deliver product knowledge to multiple locations in a standardized way, while also cutting down on the time we would otherwise have spent travelling to each retailer to deliver the training in person. An online system allows us to set up the desired training once and distribute it to our retailers, thus unifying and strengthening our brand and message.
What to consider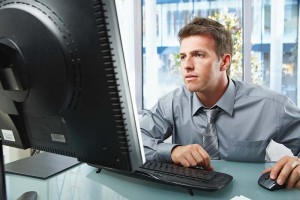 There are two ways to approach an online training system for your business. The first option is to hire a third-party vendor to develop educational materials and content for your online system. The second option is the 'do-it-yourself' approach, where you create your own educational materials, quizzes, and content. This one is most cost-effective, especially for small- to medium-size businesses.
Next, you'll want to shop around for an LMS that is suited to your needs. Many popular systems, such as Skyprep and Mindflash, offer free 30-day functional trials, allowing you to experiment with logistics, as well as ensure it is user-friendly and meets your requirements. It is important the system you choose supports the document types you will be working with. For instance, if your educational materials include PowerPoint presentations, images, or videos, you should be certain the system can support these formats. Determining whether you can incorporate branding elements or if the training can be accessed by an app or iPad are also important considerations.
Often, fees are based on the number of people who will be using the system. Some allow for unlimited users, while less expensive options may cap the number permitted. The most basic online training systems can be purchased for as little as $50 per month. That fee increases with the number of users required and can run upward of several thousand dollars per month. In the middle of the spectrum, you can find systems for around $100 per month for 100 users. Be sure to look for one that does not require a contract. The size of your company and number of employees or partners using the tool dictates which option is right for your business.
Another important consideration is whether the training system is hosted on the cloud or is software you download. Keep in mind, software requires technical support and updates that a system hosted on the cloud does not.
Finally, you will want to ensure performance metrics are included. This allows you to track employee progress, ensuring compliance and understanding, as well as enabling you to measure the effectiveness of different approaches, such as split-testing sales techniques on your showroom floor.
The days of mammoth HR manuals and full-day training sessions are long gone. An online educational system is a targeted approach to training employees and partners, sharing information that is geared to specific skill levels and allowing business owners to track progress and compliance of the material. Whether staff is learning about workplace safety measures or marketing techniques, these systems can cultivate a deeper knowledge of your company's products and practices, which can translate into greater customer trust and increased sales on the showroom floor.
Jeffrey Ross and Patti Moloney are a husband-and-wife duo that has used innovative thinking and technology to develop and expand their line of Dimples charms across Canada. They are also owners of Jeffrey Ross Jewellery, a retail store in Uxbridge, Ont.
Endnotes:
[Image]: http://www.jewellerybusiness.com/wp-content/uploads/2014/10/bigstock-online-training-concept-20470073.jpg
[Image]: http://www.jewellerybusiness.com/wp-content/uploads/2014/10/bigstock-group-of-people-at-business-tr-15465245.jpg
[Image]: http://www.jewellerybusiness.com/wp-content/uploads/2014/10/bigstock-Elegant-professional-businessm-13100852.jpg
Source URL: https://www.jewellerybusiness.com/features/virtual-classroom-how-online-training-and-education-can-keep-your-staff-in-the-know/
---