Watch your step: Understanding the intricacies of watch appraisals
July 29, 2016
By Gina D'Onofrio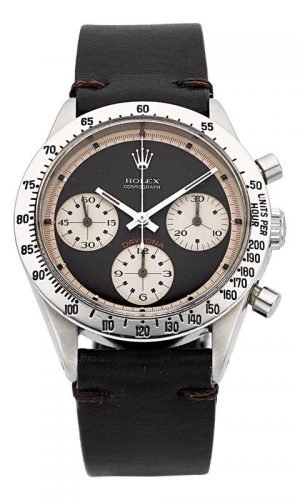 Jewellery appraising is a profession that has evolved over many decades, but watch appraising seems to still be in its infancy. Appraising watches requires a deep understanding of the product, the consumer, and the marketplace. It also necessitates an appraisal report that is logical and relevant for the purpose it was intended. This article explores how you, the appraiser, can gain proficiency and confidence in appraising watches.
Appraising watches begins with inspecting the timepiece itself and noting a complete description of it supported by detailed photographs. The descriptive elements are too numerous to cover in this article, but here are the basics of what to include:
• Watch case details: shape, bezel, dial colour, materials and features, style of hands, hour markers, case back, lugs, crown, type of crystal, country hallmarks, case and dial signature, and numbers.
• Movement details: mechanism, functions, serial number, calibre number, maker, signature, and number of jewels.
• Bracelet or strap: materials, signature, numbers, and type of clasp.
• Condition: make note of dents, scratches, and level of wear in the bracelet. Look for marks or discoloration on the dial. Has the dial been refinished? (This can have a huge impact on value.) Do the crown and buckle look original or were they replaced? Check that the movement is running. Are the chronograph stopwatch functions or other complications operating as expected? One critical point to mention: ensure you know how to operate these functions prior to testing your client's watch.
• Watch papers: ask your client for the original paperwork that came with the watch. This may include the warranty/guarantee, instruction manual, or service papers. Note whether the papers match the watch.
• Original box: this can add value to the appraisal, so try to encourage your client to provide it during your inspection.
• Photographs are highly important, as they are your post-inspection reference. Even though you may only use a few images in your appraisal report, take plenty of photos of the watch case (both inner and outer), crown, bracelet, clasp, and movement details for your work file.
To open or not to open
Some would say that not to open a watch is akin to appraising a car without checking the engine. So how should you proceed? This all depends on the type of watch you're appraising, the supporting paperwork, and your level of expertise. For example, if your client purchased a brand new Patek Philippe Calatrava from Tiffany & Co., and submits it to you complete with the box, papers, and receipt, it would be safe to assume the movement and parts are original. The serial, calibre, and reference numbers are provided in the paperwork and can be cross-referenced. However, without proper papers, it is possible the same watch may have been purchased on eBay. Here, the only course of action is to open the case back to obtain the serial number and calibre number (which is located on the movement), along with the reference number (found on the inner case back with Patek Philippe) before you can conduct the proper research.
It's perfectly acceptable to work within your limitations and collaborate with a local watchmaker to have the case opened professionally. Once that's done, photograph the movement and inner case back, write down the details, and have the watchmaker close up the case. Remember to pass the watchmaker's fees on to your client or include it with your appraisal fee.
Fakes/counterfeits/'Franken' watches
With improved technology and a global counterfeit market fuelled by the Internet, counterfeit watches are a great concern for the industry, buyers, and appraisers alike. The fakes (also referred to as replicas) are becoming more sophisticated. Sometimes, minute differences in the dial or missing numbers in the movement can be the only clue. Acquiring the education to spot a fake is critical if you plan to appraise watches. I recently appraised two Hublot Big Bang wristwatches that turned out to be fakes. My client had purchased them for $10,000 apiece through two retail jewellery stores that sell pre-owned watches. Both were independently appraised a few years later as genuine before arriving at my office. To the uninitiated, these fakes can be very convincing: same case design, materials, signature, and movement with very slight differences between the genuine and counterfeit. The training I received through National Association of Watch & Clock Collectors' (NAWCC's) 'Luxury or Lie' course was key to detecting these fakes.
Genuine watches altered with aftermarket parts is another challenge facing the appraiser. You may encounter something as simple as a plain bezel replaced with a non-factory diamond bezel. Or perhaps you may find a more sophisticated endeavour in the form of a combination of factory Rolex parts from various watches assembled to look like a vintage Cosmograph Daytona with a 'Paul Newman' dial, a rare and highly collectible model. The trade likes to refer to these as 'Franken' or 'Frankenstein' watches, which are made to defraud the unsuspecting buyer. Once again, training is essential for detection. If you lack the training, the only way to appraise these watches is by retaining a watch expert. Before taking on a watch appraisal, make sure you disclose your lack of experience to your client and in your report, along with the steps you took to gather the necessary information to appraise the watch.
Understanding the consumer
Generally speaking, the watch-buying public can be divided into the following five main categories.
Consumers who are attracted to a particular brand and its prestige. Recently, I appraised a collection of eight Rolex Cosmograph Daytona wristwatches. My client wanted the same model in stainless steel, white gold, yellow gold, with a strap, with a bracelet, and in various dial colours. All had been purchased within the last few years. Extreme? Maybe a little, but Rolex customers can be very brand-loyal.
Owners of watches passed down through generations. These watches may or may not have significant monetary value, but this is sometimes secondary to the history and sentimental value behind them. Taking extra steps to learn about and record the family history behind the timepiece may be a service greatly appreciated by your client.
General, non-brand-specific watch buyers. These watch lovers buy any brand to mark an occasion, to be worn as a fashion statement, or simply to tell time.
Jewellery-watch buyers. Some bracelet watches can be a piece of fine jewellery made with precious metals and gemstones. In fact, some vintage pieces are fitted with a hinged cover concealing the watch face. Unless the watch is made by a famous maker, a very significant part of the value is in the bracelet and gemstones.
Collectors. This segment of the market knows the most about the watches they covet, doing considerable research and exchanging information in online forums. Often, these collectors are traders—think baseball card collectors—trading up to improve their collection. Collectors are obsessed with the details. What the layman considers to be insignificant (such as a unique, original factory-installed, red seconds hand) may inspire a collector to pay significantly more. Collectors seek unique features and rare, limited-edition models. The collector mentality drives the market. As such, being in touch with watch dealers, forums, and the auction market can help you gain an understanding of this very important corner of the marketplace.
Various types of watch markets
Having an understanding of the different markets and market levels is important when deciding what is relevant to research for your watch appraisal. For example, you would not research pawn shops to determine the replacement value of a watch for insurance coverage, but would do so for a liquidation appraisal. The following are the most common markets where watches are bought and sold.
• Retail (i.e. brick-and-mortar and online): This is the only market where new watches may be purchased from authorized dealers. The same market also sells pre-owned watches.
• Department stores.
• Big-box stores.
• Watch show dealers­—some may have a retail or an online presence.
• Auction houses.
• Pawn shops.
Much like the automobile market, desirability is driven by the brand, which means value can rapidly depreciate unless the watch falls into the rare collectible category. Appraisers need to observe the marketplace to decide into which category the watch they are appraising falls (i.e. brand new [currently in production], a retired model [not collectible], or retired model [collectible]). This comes down to research. What was the original MSRP when new? Is it still part of the current list of models on the watchmaker's website? If not, how is it performing in the auction market? What is the pre-owned watch dealer's asking price? How many examples of your watch brand, model, and year currently exist in the market?
Acquiring education and expertise
The following are some of the resources available to appraisers who want to learn to appraise watches or brush up on their skills and knowledge.
Watch associations. Attend their trade shows, network with participating dealers and collectors, and familiarize yourself with their chosen niche/brand. Some only deal in early 20th-century wristwatches, while others stick with sports models. The more time you spend at these events, the easier it will be to learn the who's who of the watch-dealer market. NAWCC and the International Watch and Jewelry Guild (IWJG) are two major watch associations in the United States.
Watch education. Watch education is an evolving part of the industry. I have taken some excellent classes from the National Association of Watch & Clock Collectors, particularly Adam Harris's 'Luxury or Lie,' which focuses on detecting counterfeits. NAWCC is currently updating its watch fundamentals course and offers many educational webinars. If you are anywhere near Columbia, Penn., I highly recommend a visit to the association's watch and clock museum. The extensive collection shown there walks you through the history of horology in just a few hours.
Appraisal education. Learning appraisal methodology and understanding how it applies to watches is critical if you want to appraise watches. This can ensure your approach and value conclusion are relevant to your client and to how your appraisal report is being used. Appraisal theory is offered by several associations in Canada and the United States, including American Society of Appraisers (ASA), International Society of Appraisers (ISA), National Association of Jewelry Appraisers (NAJA), American Gem Society (AGS), and the Master Valuer program. More information about appraisal education may be found in my article, "Work in progress: What you need to know to become an appraiser (and maintain your skills)" in the July 2015 issue of this publication.
Books and references. A good reference library can be costly, but you can start with a few basics with just a small investment. Your first book should be the Complete Price Guide to Watches 2016 by Richard E. Gilbert, Tom Engle, and Cooksey Shugart. The 1200-plus pages provide valuable information about watch movements, as well as tips for identifying pocket and wristwatches. The Rolex Report by John Brozek is a little out of date, but extremely useful for understanding Rolex watch varieties, parts, and detecting fakes. The Best of Time Rolex Wristwatches: An Unauthorized History by James M. Dowling and Jeffrey P. Hess is slightly more recent and also useful in understanding this highly popular brand. A subscription to Wristwatch Annual provides specifications and pricing of current models released by each major watch brand.
If appraising collectible watches is your specialty or, if you have money to burn, I suggest you make your way over to mondanibooks.com, which publishes some of the most comprehensive watch references. It took me a decade to save, but I am finally the proud owner of eight volumes of Patek Philippe and Rolex watch reference books. The books provide detailed information on movements, dials, and case backs of all models produced by these two brands.
NAWCC library. Membership in the NAWCC allows you access to the most extensive watch references, catalogues, and books in the country, many of which are out of print. If you have a research project, the librarians can be extremely helpful.
Online resources and subscriptions. Here are some of my favourites, which you may find useful.
i) The Specht Sheet (http://thespechtsheet.com) is now in its 25th year of publication. This monthly report provides detailed grading instructions and fair wholesale prices to help you appraise Rolex, Patek Philippe, Cartier, and other precious vintage watches. It also provides additional information and support to subscribers via phone and e-mail.
ii) Chronofy Watch Guide (https://chronofy.com) is an online subscription to pricing, descriptions, and trade education of pre-owned luxury watches. There are many other useful database-style watch websites, too numerous to mention in this article.
iii) For the most part, watch company websites are excellent resources, providing detailed descriptions of watches currently in production. Some even take the trouble to include information on all the watch models they ever produced. Patek Philippe Museum (http://www.patekmuseum.com) is an excellent example of this, displaying a visual timeline of all its models dating from 1839 to the present.
Watch appraising is very detailed and specific. It takes time to acquire the necessary expertise and knowledge to prepare an accurate report. This article is just a brief overview, but hopefully, it will lead you on a path of discovery that can be as lucrative as it is fascinating.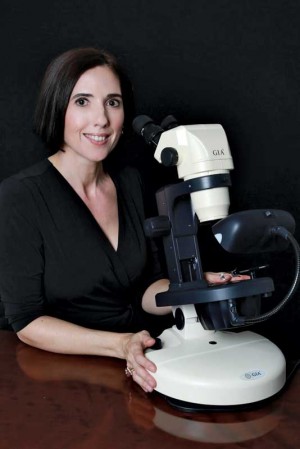 Gina D'Onofrio is the fine jewellery director at Heritage Auctions, Beverly Hills, and has provided gemmological and jewellery appraisal services since 1992. She is an accredited senior appraiser, master gemmologist appraiser (American Society of Appraisers) and certified senior member of National Association of Jewelry Appraisers. D'Onofrio serves as education chair for the gems and jewellery discipline of American Society of Appraisers and is co-instructor for its GJ-202 appraisal report writing for insurance coverage class. She may be contacted via e-mail at ginad@ha.com.
Source URL: https://www.jewellerybusiness.com/features/watch-your-step-understanding-the-intricacies-%e2%80%a8of-watch-appraisals/
---