Creating criteria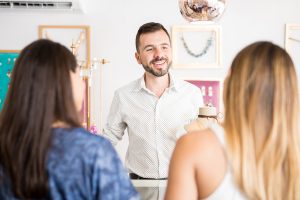 Employment criteria could include the following clauses:
we do not create jobs for family members;
family members are encouraged to apply for any vacant positions;
the financial impact on the business will be considered before hiring;
the family member must have the same level of skill that would be required from a nonfamily member to fill that position;
family members will be paid based on fair market value (i.e. the same price you would pay a nonfamily employee to do the job);
interested family members shall submit their CVs and formal applications to the president (irrespective of whether the president is family or nonfamily); and
if all owners agree and the family member is to be hired, the employment offer should be documented and include start date, roles, responsibilities, compensation package, who the employee reports to, probationary period, and similar.
Just as important as having rules for joining the family business is having rules for ascension into management, leadership, and eventual ownership. For example, you could require family members aspiring to the ranks of management to have the following qualifications:
university/college degree (or equivalent);
two to three years of work experience outside the family business;
experience and skills compatible with the position being contemplated;
demonstrated commitment to the business and a good work ethic;
demonstrated ability to handle responsibility and accountability;
shared philosophy with the family business succession objectives;
demonstrated management and leadership skills (practical and academic); and
demonstrated business and personal values compatible with those of the executive committee.
You could also require family members who make it to the management ranks be assigned a 'mentor' from the ownership group or senior management, who will be responsible for grooming and assisting the family member for potential leadership and ownership. The advancement of family members within the business will be assessed by the active owners, who provide their evaluation to the board of directors (if in use) for consideration and decision.
Another option is to include additional requirements on top of management criteria to determine whether a family member should make it into ownership. For instance, you could require the applicant to have completed 10 years of full-time work in the family business, of which a minimum of five were spent as part of the management team. (If a family member joined the company at the management level, the 10-year criteria would still apply.) You could also provide extra consideration to family members who have worked in more than one department.
Imagine if what is required to be employed as well as ascend into management, leadership, and ownership was crystal clear to all family members (active and non-active). This would no doubt reduce conflict amongst family members and branches. If the pirates can do it, so can family businesses.
Next lesson
What's one of the most common issues amongst family members in a family business? Compensation! Check out Part 2 of this series to see what you can learn from the pirates with respect to this important consideration.
Danielle Walsh is founder of Walsh Family Business Advisory Services, a consulting company specializing in helping family-owned and operated businesses navigate the rough waters of management and ownership succession. She is a certified public accountant (CPA), chartered accountant (CA), and holds certificates in family business advising and family wealth advising from the Family Firm Institute (FFI). Walsh is also president of the Ottawa chapter of the Family Enterprise Exchange. She developed her philosophy and desire to help family businesses from her father, Grant Walsh, who has worked as a family business practitioner for the last 25 years. Walsh also currently teaches the first family business course offered at the undergraduate level at Carleton University in Ottawa. She can be reached via e-mail at danielle@walshfbas.com.