What's old is new again: How CAD can bring the shine back to an old piece
February 1, 2015
By Shele Letwin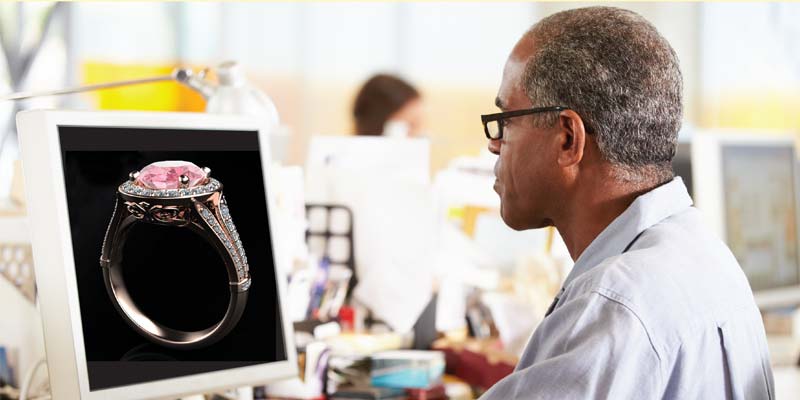 [1]
Recreating old or damaged jewellery in CAD can be challenging, but it does have its rewards. A job well done when the piece is complete comes to mind, not to mention the joy on the client's face. I am always ready to take on a project when there is a sentimental story behind it. I guess you could say they had me at "Hello."
If you enjoy this kind of custom work as much as I do and decide to rise to the occasion, here are a few points to discuss with your client to ensure success and to help preserve the piece's sentimental value.
What are they expecting?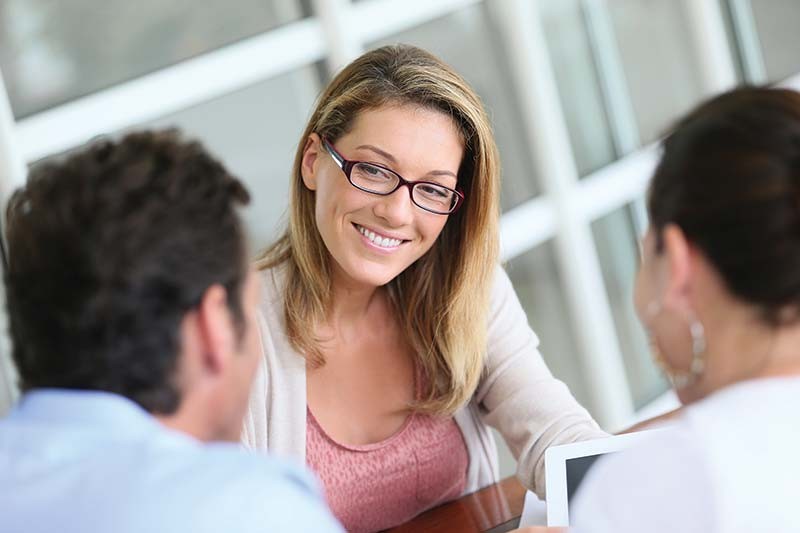 When it comes to jewellery, your client's expectations are always high, but even more so when you're recreating an old or damaged piece. And while it's true you do not want to disappoint them, you will have to explain to the customer the piece will likely look different, as parts of it may need to be made thicker. (This is likely the very reason why the jewellery is worn out or damaged in the first place.) My neighbour, setter Alex Haddad of Haddad Brothers in Toronto, always says, "Safety first, design second." To help the client have a better sense of what you mean, grab something similar out of the showcase as an example. This will help lessen the chance of a misunderstanding.
A bird in a hand is worth two in a bush
You must have the piece in hand in order to measure it and to be able to refer to it often as you work in CAD. First of all, take three pictures of it—top, side, and front—and make sure they are clear and in focus. Also, the photos must be straight-on shots. Use silly putty or a bent paper clip to stand the ring up. The secret to taking a good picture is to have plenty of light. Although I still recommend getting a good camera system for snapping photos for your website or catalogue, some newer smartphones are capable of taking nice shots. Make sure you have your phone set on 'close up.' Also, take a few test shots to determine whether you need the flash on or off.
What's the customer's budget?
I was very uncomfortable asking clients about their budget for a project when I first started working behind the counter. But over the years, I've realized you just have to ask—it can save you time and energy to simply 'get to the point.' Pricing, however, can be a little tricky. An experienced CAD user can offer a pretty good guesstimate on time and weight. However, until you build the piece in CAD, you will not be able to provide an actual quote. Some CAD programs include metal and stone weight calculators, which also come in handy when you want to build a virtual inventory on your website.
One question to ask the client is whether the original piece was mass-produced. If it was, he or she may not be prepared to spend a lot of money on labour. While most people expect to be paying more to create a new piece, how much are they willing to pay to recreate old or damaged jewellery? The sentimental value they have in the piece will certainly sway the decision one way or the other.
Ask for a deposit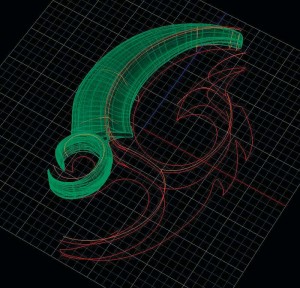 My house is close to a century old. Years ago, I was in search of a gas fireplace. I called one company who wanted $300 (which was non-refundable) just to come over to see if they could do the work. Naturally, I was put off by what I felt was an exorbitant cost for simply driving to my house and having them tell me whether I could give them even more money to do the job. However, I've since realized they were in their right to charge me. They understood their time was valuable and that they should be compensated for it. I do love my gas fireplace and I am toasty warm in the winter months.
This all leads me to the following question: what is your time worth? Whatever that magic number is, incorporate it into your quote and do your best to get a 50 per cent deposit on the total cost of the project. This is particularly important if you are working with small trade shops. Although they can offer the best value, they are not banks and expect to be paid up front. By getting a deposit, you will have the money to pay the shop and maintain the good relationship you have with them. At the very least, factor into the deposit the consultation visit, the time it will take to design the piece in CAD, and the wax charge. And like my gas fireplace story, make the deposit non-refundable.
What's the client's timeline?
Jewellery is usually given as a celebration and around a certain date. Hopefully, your customer has given you a reasonable amount of time to complete the project. If not, perhaps they are willing to pay for a rush job.
I'm reminded of my sister who needed a ball gown in a week. She found one, but it needed a slight adjustment. Unfortunately, it was a bad time of time of year, with many seamstresses on holiday. Quick thinking on her friend's part saved the day, though. By offering to pay for a rush job, my sister got her dress altered in time for her event. Like 'the budget talk,' don't be afraid to ask a customer whether they'd like to pay a little more to expedite a job.
Taking something good and making it better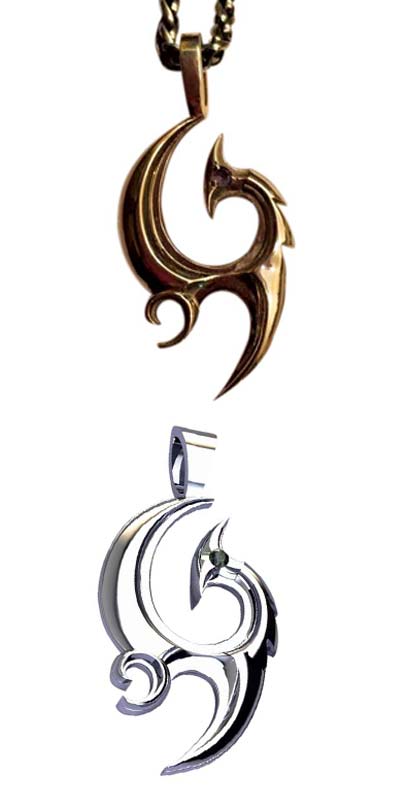 Hannah Pazderka of Art of Gems in Edmonton had an interesting assignment a few months back. Her client had been living in Hawaii for about a year and purchased a pendant for her husband. He loved it so much, he wore it every day. The piece is a Hawaiian symbol that holds a lot of meaning for him. However, it had several issues. First, the material was some kind of alloy that tarnished and irritated his skin. Second, the scale of the pendant was too small for his 6-ft, 2-in. frame. Third, it was flat on the back, revealing an unattractive underside when it flipped over. And finally, since the pendant was mass-produced, it lacked a one-of-a-kind element. During her consultation with Hannah, the client decided she wanted to include her husband's birthstone on both sides.
To make the design more interesting, Hannah gave the piece more height and dimension, which you can see in yellow in the rendering. She also chose a 'knife-edge' profile to create the surfaces. When you look at the final design, a warrior's spear comes to mind. I think Hannah did a great job maintaining the original pendant's theme and addressing her client's design requests.
If you have been following my articles in Jewellery Business since 2012, you must know by now that I think CAD can offer a retailer a clear advantage. Change is scary—we resist it. I know I am usually very dramatic about anything being different. Yet, looking back at the changes I've experienced (and probably resisted at the time), I can say things worked out for the best and I'm confident you could say the same, too.
Shele Letwin is president of GV Design Canada, the authorized Canadian distributor of Gemvision and Envision Tec products. She is a graduate of the jewellery arts program at George Brown College, an award-winning designer, and CAD/CAM instructor. Letwin is often a guest speaker at trade shows and at the Gemvision Design Symposium. For more on CAD, see GV Design on YouTube at 'gvdesigncanada "" future jeweler' or follow the company on Facebook or Twitter @GVDesigncanada. Letwin can be reached at shele@gvdesigncanada.com[5] or (866) 299-1702.
Endnotes:
[Image]: http://www.jewellerybusiness.com/wp-content/uploads/2015/11/CAD_Opener.jpg
[Image]: http://www.jewellerybusiness.com/wp-content/uploads/2015/11/bigstock-Businesswoman-meeting-with-cou-78528551.jpg
[Image]: http://www.jewellerybusiness.com/wp-content/uploads/2015/11/Capture1a.jpg
[Image]: http://www.jewellerybusiness.com/wp-content/uploads/2015/11/HP_render.jpg
shele@gvdesigncanada.com: mailto:shele@gvdesigncanada.com
Source URL: https://www.jewellerybusiness.com/features/whats-old-is-new-again-how-cad-can-bring-the-shine-back-to-an-old-piece/
---