With this app: Changing your store's relationship status to 'engaged'
May 1, 2015
By Kate Peterson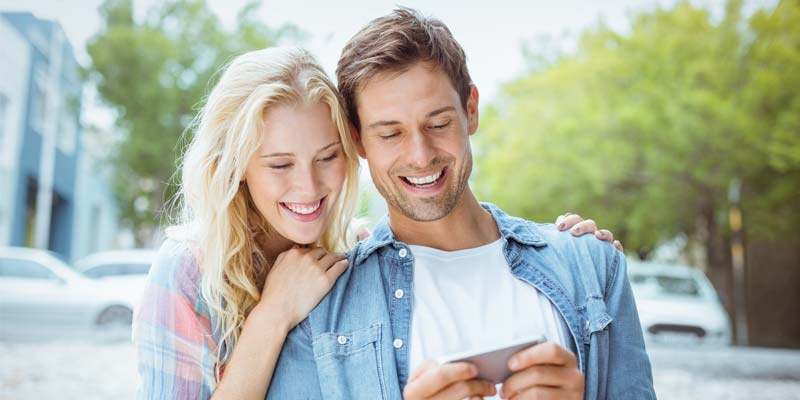 [1]
If you thought the bridal market was all about tradition, think again. Today's brides and grooms are social-media-savvy and as such, expect your business to tweet, Facebook, or Instagram with the best of them. Having a social media presence is no longer an option—it's a necessity.
The numbers speak for themselves. According to a recent joint survey by The Knot and Mashable, 79 per cent of brides set up their own wedding websites and blogs; 77 per cent become a fan of wedding brands; and 61 per cent download wedding planning apps. These numbers also raise a myriad of questions for retailers:
ҬDo you suggest to the newly engaged bride that she start her wedding blog or website with the details of her engagement?
Do you provide high-quality photographs of her beautiful new ring so that she may post and share?
ҬIs your store positioned as a wedding brand in your community and do you have a social media presence that actively invites fans?
"¨Have you looked into creating a wedding planning app under your store's brand to offer as a gift with the engagement ring purchase?
These and many other questions are helping to define the marketing landscape in the fine jewellery industry today, and social media is at the forefront. As far as jewellery retailers are concerned, few consumers are more in tune and engaged with social media channels than bridal couples. Unfortunately, using social media effectively is still foreign to many retailers.
John Harris, III, chief executive officer (CEO) of Los Angeles-based marketing firm, Graphite Bridge, believes social media is a powerful tool when used as part of a comprehensive marketing plan. "It's an important asset, especially with your bridal customers, as they move from consideration to evaluation to sale," he adds.
Connecting the clicks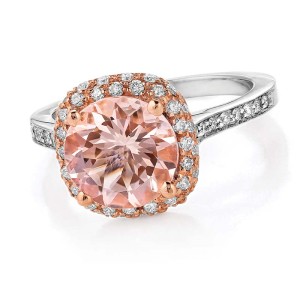 It is critical to remember, though, that social media doesn't exist in a vacuum. To be effective, it has to be integrated into all your sales and marketing efforts. Customers want to see consistent messages across all other touch points, such as PR, website, and traditional advertising, and those messages must come alive with the in-store experience. The challenge is to produce social messaging that is relevant and consistent with all your other marketing efforts.
Shane O'Neill, vice-president and digital media expert at Fruchtman Marketing in Ohio, concurs. "It is imperative to develop consistent, accessible messaging that can effectively position the retailer to track with the consumer in the buying cycle," he adds.
For jewellery retailers, social media adds an essential, conversational dialogue to business-to-consumer communications. While the top-of-mind objective is the same, content for social channels is a radical departure from the tightly held, high-quality push advertising we define in terms of reach, frequency, and duration. Social media content has a life of its own and can't be controlled once posted."¨ "It can be seen by dozens and fade away or viewed by millions and become iconic," Harris says.
Social media content exists for customers. As such, the goal is to create awareness and engagement through authenticity and participation. Your organization must view messaging as a high-value activity reflecting your brand identity and enhancing long-term relationship with your customers. For that reason, your entire staff should know what's being posted and why. It is essential employees be aware of your social media content, as they are the customer's first and most important point of human contact with your business.
There are five elements for effective use of social media for retail marketing. Let's look at each separately.
Management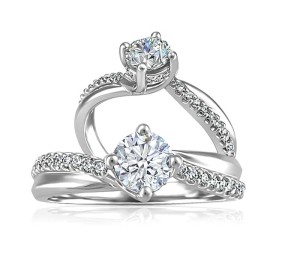 Good social media messaging is the product of planning and a consistent 'voice.' "Consumers are perceptive and appreciate the consistency of a uniform point of view and presentation," says Harris. Achieving this level of consistency is the responsibility of a social media manager, and the position requires specialized skills. To begin, the role and its responsibilities should be clearly defined and managed as a marketing/sales support position, rather than a clerical or intern task, or a secondary responsibility assigned to a tech-savvy, but already busy salesperson.
Job requirements start with a thorough understanding of your business philosophy and unique selling point (USP). Computer literacy is a must, including a broad understanding of HTML and search engine optimization (SEO) concepts, sales and marketing, and customer support. The person in this position is responsible for developing and executing your social media guidelines and policies. This includes defining content categories and relevancy, handling post edits and deletions, processing negative comments, and setting and documenting administrative activities. Crucial to the success of managing your social media presence is an understanding that it's a real-time environment. Immediacy drives engagement—comments, feedback, and responses have to be processed today. Tomorrow is too late. For businesses too small to support a dedicated, full-time staff position, consider a single-focused, part-time position or a contract with an established professional.
Content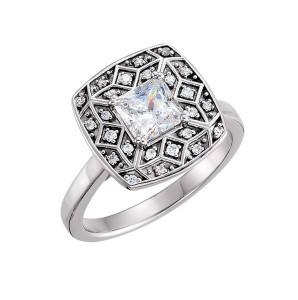 Creating and curating content for your social media channels should follow a well-defined procedure; your text and images should have a consistent tone and voice. For fine jewellery retailers, informal business vocabulary is acceptable, but generational vernacular is not.
Always remember the 'Four Eyes Rule': every post must be proofread with a second set of eyes. Be sure to check every item for grammar and spelling before posting. A recent post by a jewellery brand was clearly not checked, so no one noticed the word 'diamond' was misspelled more than once, which is quite problematic for a business looking to inspire confidence. Yes, a post can be edited or deleted, but it can't be 'un-seen' by customers once it's out there.
O'Neill believes the highest impact use for social media in the bridal market is in brand development. Akin to traditional marketing elements like print ads or billboards, it's all about staying top of mind. The objective is simple, he says. "Show attractive product. People love to comment and share images of beautiful engagement rings. Also, keep the structure of the post simple. Feature a great shot of an engagement ring, write engaging copy, and provide a link back to your website to encourage more browsing."
Channels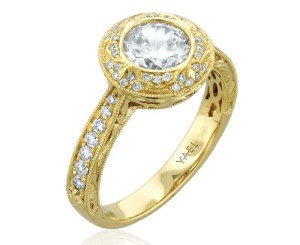 The range and options for social media messaging are expansive and grow daily, as is use of various channels by engaged couples to manage their own wedding preparations. Choices for social media channels should be evaluated based on their audience and compatibility with yours. "Instagram, for example, has an average user base of 18- to 28-year-olds and is a photo-sharing channel, which is great for bridal. Other channels may skew older or younger, and may not fit the bridal segment as well," O'Neill says. Pinterest is also among the most frequently used channels by brides to be, with nearly 40 per cent sharing boards with friends and family, while 49 per cent use Facebook to stay in touch with wedding-related vendors, such as their jeweller. Creating a Pinterest board accessible to your bridal customers and using Facebook to promote interesting web content are both sound channel strategies.
Posting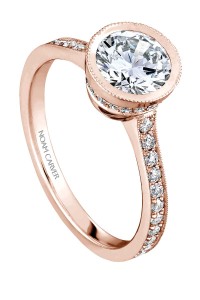 Marketing experts agree one of the best techniques for leveraging social media is posting content on your website first and linking from there to your media channels. When your posts are presented to include links back to your own website, social channel visitors are delivered to your site for more expansive information and an optimized brand experience. Once on your site, they can easily move farther along the purchase process and transition from visitor to buyer.
Create a consistent posting rhythm. More posts don't necessarily produce more engagement; industry research consistently shows customers appreciate quality over quantity. That said, keep in mind most social media channels are configured as continuous message streams, with today's post moving farther down the page with each successive post. That means last week's post, regardless of how impressive or relevant, is off the screen and ignored today in the pursuit of new, 'fresh' content. As such, be relevant, keep your content flowing in a well-orchestrated way, and remember to link back to previous posts (when appropriate) housed on your website. Harris also suggests not to limit your social participation. "Comment, follow, share, and like people, companies, and organizations that are relevant. Use your posts to connect your brand to your community, and use your channel's 'event' and 'tab' elements to promote special events, awards, or seasonal activities."
Measurement
There are measurement tools and metrics built into most social media channels. Use them to identify your customer's interests by tracking followers, likes, and comments, as well as to monitor reach. Research your competition and other social media channels to find additional relevant topics. Use your research to adjust and improve your content choices.
Develop a calendar of contests and awards featuring incentives that can be tracked and evaluated. This can build traffic, which increases your marketing return on investment (ROI) across all your digital channels.
Your money's worth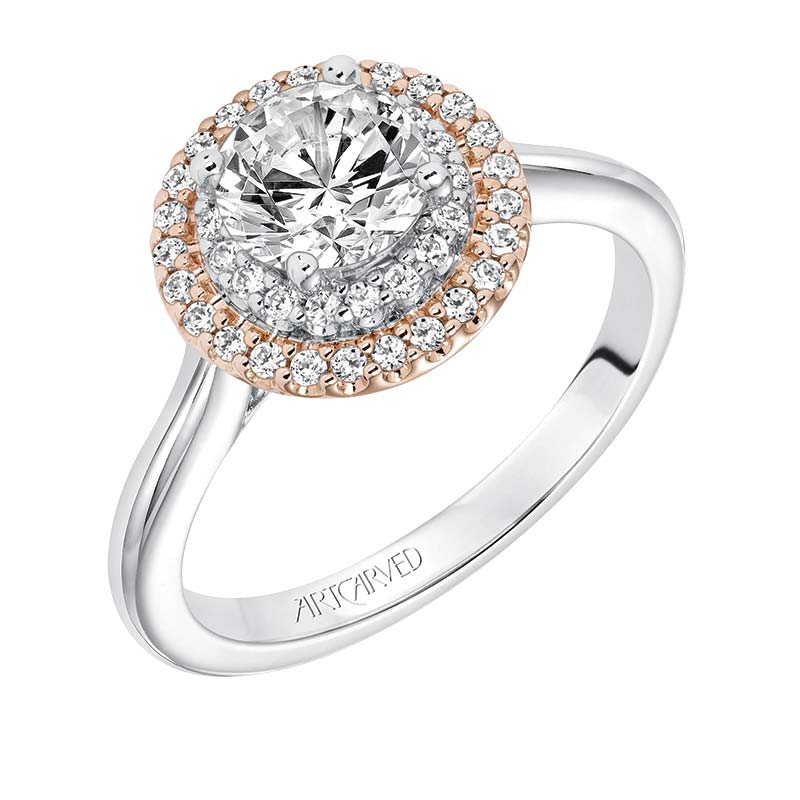 Let's not forget the ultimate objective of social media marketing is to get people to see your USP and drive traffic to your store. In many cases, that is best accomplished by dedicating a portion of your budget to social media advertising. Of the options available, Facebook is thought to be the most reliable and most productive. "Your media spend should be consistent so as to reinforce the branding message over time," O'Neill says. He points out posts on Facebook generally deliver a low organic reach, while paid advertising better captures the targeted audience. It's definitely worth noting 25 per cent of couples report inviting guests to 'check in' on Facebook from their wedding reception, while 62 per cent encourage guests to post pictures. The more people who go to Facebook either to check in, post, or to see others' posts, the better the opportunity for an advertiser to be seen. Ad placement specific to anything wedding-related helps ensure advertisements are seen by those most likely to be interested in bridal product. It seems to make sense to invest time, effort, creativity, and advertising dollars where today's bridal customer is looking!
See five easy, practical ways a retailer can capitalize on the social media drive in the bridal market. [8]
Kate Peterson is president and chief executive officer (CEO) of Performance Concepts, Inc., a firm offering retailers staffing, business development, management, and performance solutions. Peterson is a regular contributor to JCK and Instore and a sought-after speaker at trade events such as JCK, American Gem Trade Association's (AGTA's) GemFair, and the JA New York show. She can be reached via e-mail at kate@performanceconcepts.net[9].
Endnotes:
[Image]: http://www.jewellerybusiness.com/wp-content/uploads/2015/11/bigstock-Hip-young-couple-looking-at-sm-67370446.jpg
[Image]: http://www.jewellerybusiness.com/wp-content/uploads/2015/11/makur-ring.jpg
[Image]: http://www.jewellerybusiness.com/wp-content/uploads/2015/11/CWB2799.jpg
[Image]: http://www.jewellerybusiness.com/wp-content/uploads/2015/11/Stuller_122507.jpg
[Image]: http://www.jewellerybusiness.com/wp-content/uploads/2015/11/MG_2265.jpg
[Image]: http://www.jewellerybusiness.com/wp-content/uploads/2015/11/B025-02R.jpg
[Image]: http://www.jewellerybusiness.com/wp-content/uploads/2015/11/31-V612ERR-E_ANGLE.jpg
See five easy, practical ways a retailer can capitalize on the social media drive in the bridal market. : http://www.jewellerybusiness.com/?p=16718
kate@performanceconcepts.net: mailto:kate@performanceconcepts.net
Source URL: https://www.jewellerybusiness.com/features/with-this-app-changing-your-stores-relationship-status-to-engaged/
---