126-carat diamond recovered from Mothae mine
May 28, 2019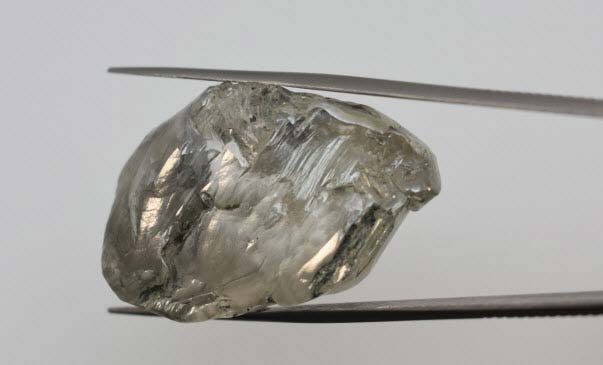 Australian miner Lucapa Diamond[2] has discovered a gem-quality 126-carat diamond at its new Mothae kimberlite mine[3] in Lesotho.
"Lesotho is very proud of its international reputation as a producer of large and high-quality diamonds and this latest recovery from our newest mine, Mothae, continues to demonstrate our nation's great potential," said Keketso Sello, Lesotho's minister of mining.
The stone marks the largest diamond recovered from the site since commercial mining operations began in January 2019.
"We are delighted to have recovered our first +100-carat stone so early in our commercial mining campaign at Mothae, along with other rare Type IIa and fancy coloured gems," said Stephen Wetherall, Lucapa's managing director. "We look forward to unlocking the true value of this mine over the next decade and beyond,"
Endnotes:
[Image]: https://www.jewellerybusiness.com/wp-content/uploads/2019/05/SA_Mothae126Carat.jpg
Lucapa Diamond: https://www.lucapa.com.au/
Mothae kimberlite mine: https://www.lucapa.com.au/mothae-kimberlite-mine
Source URL: https://www.jewellerybusiness.com/news/126-carat-diamond-recovered-from-mothae-mine/
---