430,000 seedlings planted this year in Victor Mine reclamation
December 20, 2018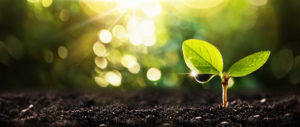 The environmental reclamation program at Ontario's Victor Mine[2] is proceeding at a good clip, reports De Beers Group[3]. More than 430,000 seedlings were planted in the mine area this year.
The program is maintaining a focus on local plant life, including green and river alder, paper birch, fireweed, and yarrow.
Approximately 5.6 million seeds (weighing 6.6 kg [14 ½ lb]) were harvested locally by youth from the Attawapiskat First Nation[4]. Of these, 329,000 were cultivated offsite in local nurseries, while 105,000 were grown onsite in a greenhouse and hydroponic seed starter facility.
Progressive earthworks also formed a significant part of the program, with the goal being to reshape the land to a natural contour. This work comprised a major part of the 2018 program's $8.4-million cost and will continue through the winter as the 2019 reclamation work begins.
Since the reclamation initiative began in 2014, almost 600,000 trees and plants have been planted.
Endnotes:
[Image]: https://www.jewellerybusiness.com/wp-content/uploads/2018/12/bigstock-Young-Plant-in-Sunlight-Growi-237645253.jpg
Victor Mine: http://canada.debeersgroup.com/operations/mining/victor-mine
De Beers Group: https://www.debeersgroup.com/
Attawapiskat First Nation: http://www.attawapiskat.org/
Source URL: https://www.jewellerybusiness.com/news/430000-seedlings-planted-this-year-in-victor-mine-reclamation/
---