7801 diamonds adorn record-setting ring
October 26, 2020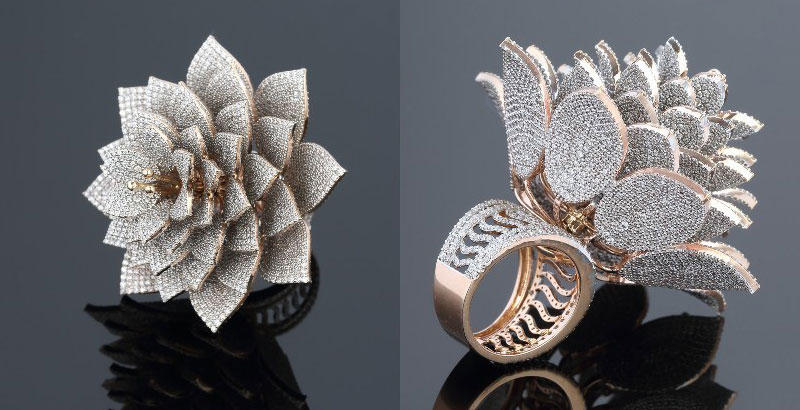 A flower ring decorated with 7801 natural diamonds has nabbed the Guinness World Record for most diamonds set in in one ring.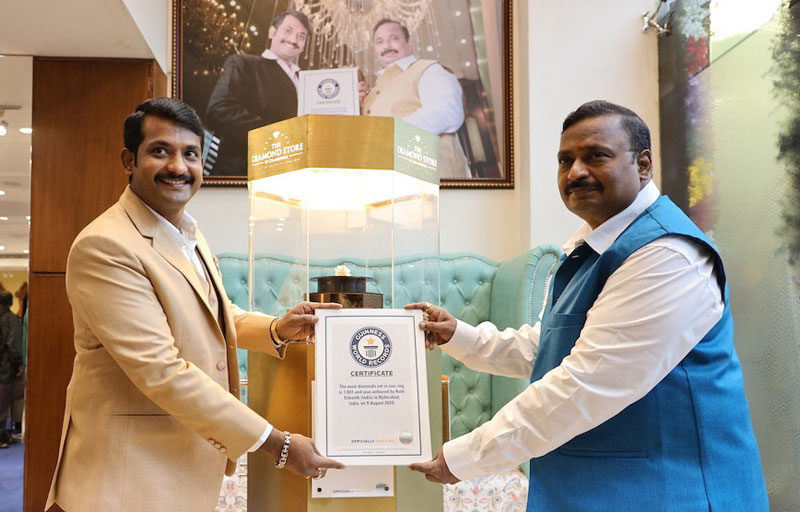 Dubbed 'The Divine – 7801 Brahma Vajra Kamalam,' the ring was crafted by Kotti Srikanth, the owner of The Diamond Store by Chandubhai in Hyderabad, India. It marks the first world record in jewellery ever achieved in the country's southern region.  
"I am very honoured and thankful to the Guinness World Records for recognizing my passion to create unique pieces of art in jewellery," Srikanth says. "It gives me immense pleasure to get awarded at the global level for the masterpiece I created."
The ring's moniker is inspired from Brahma Kamalam, a rare flower found in the Himalayas and considered sacred, Srikanth says. The piece was first conceptualized in September 2018 and took about 11 months to complete.
For more, click here[3].
Endnotes:
[Image]: https://www.jewellerybusiness.com/wp-content/uploads/2020/10/SA_GuinnessRecord-1.jpg
[Image]: https://www.jewellerybusiness.com/wp-content/uploads/2020/10/SA_GuinnessRecord2.jpg
here: https://www.guinnessworldrecords.com/world-records/most-diamonds-set-in-one-ring
Source URL: https://www.jewellerybusiness.com/news/7801-diamonds-adorn-record-setting-ring/
---