Canada named best fit for next-generation entrepreneurs
July 4, 2018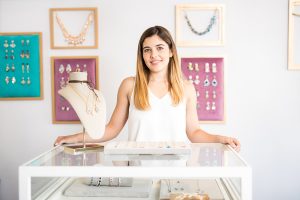 A new study[2] points to Canada as the best country in North America for the average millennial to start a business. Four Canadian cities have made the top 10 in comparison website GoCompare's list of locations best suited to millennial entrepreneurs.
The list was compiled based on the ease of registering property, trading across borders, and actually running a business in each area, as well as on considerations known to be important to millennials, such as diversity, digital connectivity, and the cost of living. From these factors, the top locations were determined as follows:
Tallinn, Estonia
Toronto
New Zealand
Singapore
London, England
Montréal
Vancouver
Silicon Valley, Calif.
Ottawa
Boston, Mass.
Although Tallinn, Estonia, took the top spot for cities, Canada was the top-performing country thanks to its four high-ranking locations. The United States placed second country-wise, with two cities named in the top 10.
Toronto ranked high thanks to its size and diversity, as well as the strong availability of both business funding and Wi-Fi. Montréal placed fifth, buoyed by its affordability and good record of offering venture capital funding. It is directly followed by Vancouver, which combines plentiful Wi-Fi hotspots with a low cost of living and numerous opportunities in the gaming industry. Ottawa, with its strong support of startups, rounds out the list in ninth place.
For more details, click here[3].
Endnotes:
[Image]: https://www.jewellerybusiness.com/wp-content/uploads/2018/07/bigstock-Pretty-Hispanic-Woman-Owns-A-J-155766791.jpg
new study: https://www.gocompare.com/broadband/young-entrepreneurs/#/
here: https://www.gocompare.com/broadband/young-entrepreneurs/#/
Source URL: https://www.jewellerybusiness.com/news/canada-named-best-fit-for-next-generation-entrepreneurs/
---