Canadian designers featured in new SNAG publication
April 6, 2018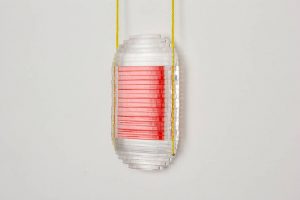 This month, the Society of North American Goldsmiths[2] (SNAG) published its first annual Jewelry and Metals Survey[3] (JAMS). This image-based publication is the first in a series intended to highlight innovative, well-crafted work in the fields of jewellery and metals each year.
Submissions from five Canadian designers and SNAG members are among the 100 'top picks' selected for inclusion this year. These works will be featured amongst 200 total objects chosen by jurors Vivian Beer, Cornelie Hoizach, and Alan Revere.
Canadian jewellery artists chosen for the inaugural book include:
Magali Thibault Gobeil[4] of Montréal;
Jesper Jensen[5] of High River, Alta.;
Nathalie Maiello of Montréal;
Eunseon Park[6] of Vancouver; and
Mengnan Qu[7] of Dartmouth, N.S.
"I am really excited to be part of a publication that showcases current work made in the field of jewellery," Maiello told Jewellery Business. "It is a field that is constantly evolving and one that I find it extremely gratifying to be part of."
~By Carly Midgley
Endnotes:
[Image]: https://www.jewellerybusiness.com/wp-content/uploads/2018/04/contained-geometry.jpg
Society of North American Goldsmiths: https://www.snagmetalsmith.org/
Jewelry and Metals Survey: https://www.snagmetalsmith.org/resources-opportunities/jams/
Magali Thibault Gobeil: http://www.magalithibaultgobeil.com/
Jesper Jensen: http://www.jensensdesign.com/
Eunseon Park: https://eunseonpark.com/jewellery
Mengnan Qu: http://www.mengnanqu.com/MengnanQuCom/index0.html
Source URL: https://www.jewellerybusiness.com/news/canadian-designers-featured-in-new-snag-publication/
---