De Beers Canada funds scholarships for female STEM students
February 27, 2018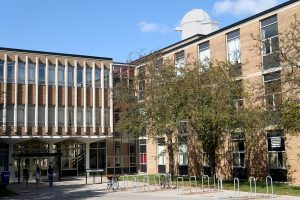 As part of its three-year partnership with United Nations (UN) Women[2], De Beers Canada[3] has launched the first four scholarships in a $639,000 initiative to support female students in science, technology, engineering, and mathematics (STEM) programs.
"Females are under-represented in many technical industries, including mining, so we must do more to create opportunities at all stages of education and employment to remove barriers and be more inclusive," said Kim Truter, De Beers Canada's CEO. "With De Beers making a commitment of more than $500,000 in scholarships at various universities across Canada over the next four years, many capable female students looking to enter the STEM programs will have timely financial support at the start of their academic journeys that can reduce economic or other barriers."
These first scholarships, all based at Ontario's University of Waterloo[4], are the first of 16 slated to come to the school from now until 2020. Preferential consideration will be offered to Indigenous students from areas in the Northwest Territories and northern Ontario where De Beers Canada mines are active, but the scholarships are open to any female students applying to the following programs at Waterloo:
earth sciences;
environmental science;
chemical engineering;
geological engineering;
environmental engineering;
electrical engineering; and
mechanical engineering.
The company will also offer approximately $76,000 in funding to sponsor the attendance of 10 Indigenous girls in Grades 7 and 8 at the university's IMPACT camps[5]. The application and selection process for this initiative is currently being finalized.
"I am thrilled to move forward on this important collaboration with De Beers, in which our talented, passionate students who identify as women can expand their possibilities at the University of Waterloo," said Diana Parry, the school's associate vice-president of human rights, equity, and inclusion. "This is the kind of opportunity that can inspire a new pathway and a sense of confidence in our young women."
Endnotes:
[Image]: https://www.jewellerybusiness.com/wp-content/uploads/2018/02/bigstock-Modern-University-Campus-5908370.jpg
United Nations (UN) Women: http://www.unwomen.org/en
De Beers Canada: https://www.debeersgroup.com/en/index.html
University of Waterloo: https://uwaterloo.ca/
IMPACT camps: https://uwaterloo.ca/stpauls/waterloo-aboriginal-education-centre/impact-girls-summer-camp
Source URL: https://www.jewellerybusiness.com/news/de-beers-canada-funds-scholarships-female-stem-students/
---