Diversity, ethical jewellery practices celebrated by JCK
by Samantha Ashenhurst | March 16, 2023 12:58 pm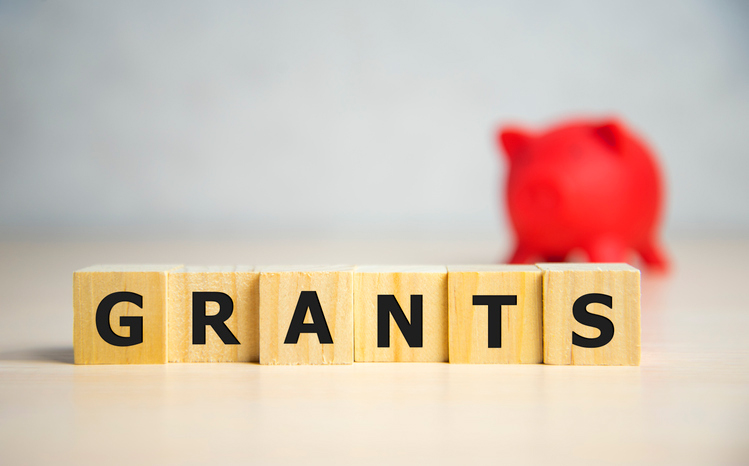 Nine groups and associations dedicated to enhancing the jewellery community at large have received grants, totalling US$340,000.
The JCK Industry Fund Committee has announced the 2023 recipients of its annual grant program. Established in 1997, the funding supports the development and research of programs for the betterment of the industry through improved commerce, consumer confidence, advancing business practices, and diversity and inclusion.
To date, the fund has awarded more than US$7 million.
"For more than 25 years, we have proudly supported the initiatives and important missions of esteemed organizations whose work benefits our industry, addressing commerce, development, diversity, equity and inclusions, sustainability, and more," says committee chair and RX Jewelry Group vice-president, Sarin Bachmann.
Recipients received grant monies in the first quarter of 2023 to advance specific projects and initiatives to benefit the industry as a whole.
The groups are:
Black in Jewelry Coalition (BIJC)[2], which received funding for its efforts to improve diversity in the jewellery industry through subsidizing an increased presence of emerging Black designers and BIJC board members at events and trade shows;
Diamonds Do Good[3], which is working toward enhancing consumer-confidence content and media distribution;
Gem Legacy[4], which aims to create diverse and inclusive opportunities for the children of small-scale artisanal gem mining communities;
Jewelers of America[5], in support of its collaboration with BIJC toward the development and launch of the Emerging Jewelers Accelerator Program (EJAP), a new initiative to support the next generation of diverse business entrepreneurs in the jewellery industry;
Jewelers Security Alliance[6], which has launched an initiative to introduce a digital edition of its Manual of Jewelry Security;
Jewelers Vigilance Committee (JVC)[7], in support of its initiatives toward improving transparency and sustainability in the jewellery industry;
Mercury Free Mining[8], in support of its continued commitment toward the eradication of mercury use in artisanal and small-scale gold mining (ASGM);
MJSA Education Foundation[9], to fund its "Why I Make Jewelry" promotional campaign, which aims to generate increased interest among aspiring bench jewellers; and
Women's Jewelry Association[10], to fund awareness around disability inclusion in the jewellery and watch industry.
Grants are funded primarily by JCK with additional support from the industry through donations JCK exhibitor and attendee donations. Donations are collected year-round and allocated annually.
"We are deeply grateful to the JCK community, which contributed to the fund to grow the $250,000 JCK donates into a larger sum once again this year, and congratulate the well-deserved 2023 grant recipients," Bachmann says.
In addition to Bachmann, the JCK Industry Fund Committee consists of John Green (president and CEO, Lux Bond & Green), Michael Lerche (president, Goldstar Jewellery), Eddie Levian (CEO, Le Vian), and Sam Sandberg (chair, A.Jaffe).
For more, click here[11].
Endnotes:
[Image]: https://www.jewellerybusiness.com/wp-content/uploads/2023/03/SA_JCKGrants.jpg
Black in Jewelry Coalition (BIJC): https://blackinjewelry.org/
Diamonds Do Good: https://www.diamondsdogood.com/
Gem Legacy: https://www.gemlegacy.org/
Jewelers of America: https://www.jewelers.org/
Jewelers Security Alliance: https://jewelerssecurity.org/
Jewelers Vigilance Committee (JVC): https://jvclegal.org/
Mercury Free Mining: https://www.mercuryfreemining.org/
MJSA Education Foundation: https://www.mjsa.org/
Women's Jewelry Association: https://www.womensjewelryassociation.com/
here: https://lasvegas.jckonline.com/en-us/jck-industry-fund.html
Source URL: https://www.jewellerybusiness.com/news/diversity-ethical-jewellery-practices-celebrated-by-jck-2/
---