DPA and Signet test lab-grown diamond detectors
by Samantha Ashenhurst | March 11, 2019 2:33 pm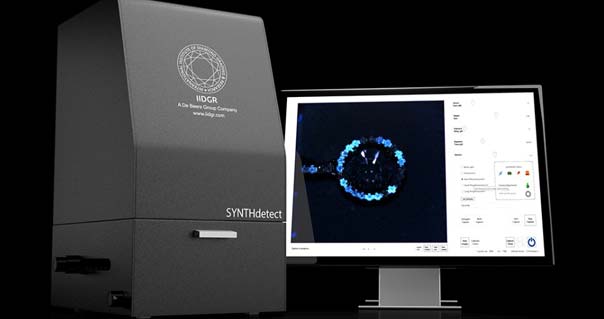 The Diamond Producers Association[2] (DPA) and Signet Jewelers[3] have jointly launched Assure, an independent program to measure the performance of lab-grown diamond detectors.
Through the Assure Directory, traders can access third-party-verified information on the relative performance of diamond verification instruments (DVI), as well as guidance on how to ensure their business is protected from undisclosed laboratory grown diamonds.
"Trade participants have a shared responsibility to disclose the nature of the product they are selling to protect the end consumer," said Jean-Marc Lieberherr, DPA's CEO. "Through the Assure Program, we will support the diamond trade, from independent jewellery retailers to large diamond manufacturers, to make informed decisions on how to ensure undisclosed laboratory grown diamonds do not enter their natural diamond supply chain."
The project partnered with 11 manufacturers representing the 18 most widely available DVIs on the market, which were then tested with a "deliberately challenging" sample, according to the DBA.
To learn more about the testing process and to check out the Assure Directory, click here[4].
Endnotes:
[Image]: https://www.jewellerybusiness.com/wp-content/uploads/2019/03/SA_DPA_Assurance.jpg
Diamond Producers Association: https://diamondproducers.com/
Signet Jewelers: https://www.signetjewelers.com/
here: https://diamondproducers.com/ASSURE/
Source URL: https://www.jewellerybusiness.com/news/dpa-and-signet-test-lab-grown-diamond-detectors/
---