Edmonton jewellery store robbery linked to ISIS
by Samantha Ashenhurst | November 15, 2019 2:53 pm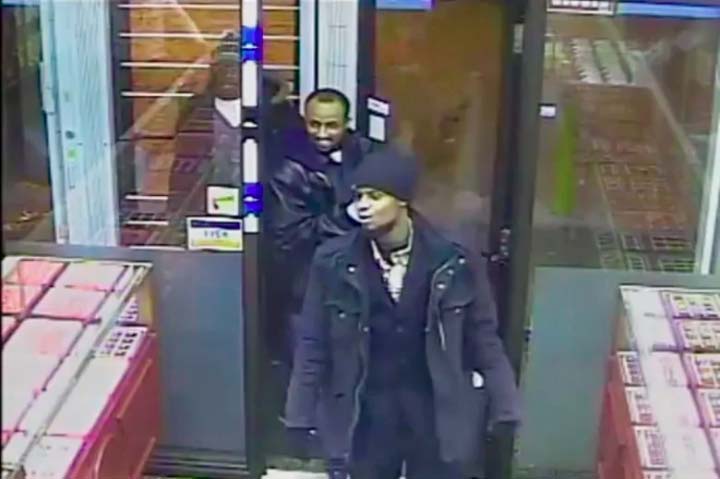 A Canadian man accused of robbing an Edmonton jewellery store in 2014 is believed to have committed the act to fund Islamic State fighters in Syria.
Abdullahi Ahmed Abdullahi, who has been held in Alberta's capital on charges of armed robbery since his arrest by the RCMP in 2017, has been extradited to the United States to face terrorism charges, CBC News reports[2].
A former resident of San Diego, Abdullahi is accused of conspiring with several other Canadian and American citizens to finance the travels of Douglas McCain, the first known American to have died fighting for the terrorist group, ISIS, says the U.S. Attorney's Office for the Southern District of California[3].
Abdullahi's indictment alleges that he, along with two other individuals, committed armed robbery at VJ Jewellers, the aforementioned Edmonton jewellery store, on Jan. 9, 2014. He then wired approximately $3100 to McCain to finance his transport, as well as that of another individual, from the United States to Turkey, the indictment reads.
McCain and the other indicidual later moved into Syria where they engaged in terrorist activities alongside other co-conspirators, including North Americans with whom Abdullahi maintained ties, the attorney's office reports.
"There have been rumblings over the years of links of jewellery crime to terrorism, but this is the first time they have found a crime against a jewellery firm in North America linked to direct terrorist help," Jewelers' Security Alliance president, John Kennedy, tells JCK Magazine[4]. "This is the first one where it's this explicit, where there is a direct tie to terrorist funding."
For more, click here[5].
Endnotes:
[Image]: https://www.jewellerybusiness.com/wp-content/uploads/2019/11/SA_EdmontonRobbery.jpg
CBC News reports: https://www.cbc.ca/news/canada/edmonton/abdullahi-ahmed-abdullahi-edmonton-isis-san-diego-extradition-robbery-stay-1.5348913
says the U.S. Attorney's Office for the Southern District of California: https://www.justice.gov/usao-sdca/pr/canadian-national-extradited-san-diego-face-terrorism-charges
tells JCK Magazine: https://www.jckonline.com/editorial-article/jewelry-store-robber-linked-isis/
here: https://www.cbc.ca/news/canada/edmonton/abdullahi-ahmed-isis-terrorism-edmonton-united-states-extradition-1.5239320
Source URL: https://www.jewellerybusiness.com/news/edmonton-jewellery-store-robbery-linked-to-isis/
---