Goldcorp partners with First Nations on Ontario mine development
June 7, 2018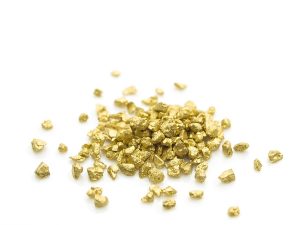 As development of Chapleau, Ont.'s Borden Gold[2] project continues, producer Goldcorp[3] has united with three First Nations communities to take steps toward social responsibility. After two years of discussions, an Impacts and Benefits Agreement (IBA) has been signed by the Vancouver-based company and by the Brunswick House First Nation[4] (BHFN), Chapleau Cree First Nation[5] (CCFN), and Chapleau Ojibwe First Nation[6] (COFN).
"I feel very proud Goldcorp is the first mining company to partner with the Brunswick House, Chapleau Cree, and Chapleau Ojibwe First Nation communities," said mine general manager Marc Lauzier, who is overseeing Borden's development. "We recognize the importance of nurturing our partnerships and collaborating with our project neighbours to ensure the sustainability of the local communities surrounding Borden Gold."
The agreement lays out provisions governing a variety of components, from employment and training to contracting opportunities. Environmental and health regulations are also covered—for instance, Goldcorp aims to eliminate use of any vehicles that run on fossil fuels. The IBA is intended to protect not only the environment around the mine, but also the people and culture based there.
"This is an important milestone in our journey to form meaningful relationships with the industry and to create a sustainable opportunity for our community," said Chief Keith Corston of CCFN. "Open and trusting dialogue and engagement are the cornerstones of successful relationships, and we trust in Goldcorp to uphold the highest standards of environmental protections so our future generations of children and families can continue practicing a cultural and traditional way of life."
Endnotes:
[Image]: https://www.jewellerybusiness.com/wp-content/uploads/2018/06/bigstock-a-nice-mound-of-gold-nuggets-19429442.jpg
Borden Gold: https://www.goldcorp.com/English/portfolio/development-projects/borden/default.aspx
Goldcorp: https://www.goldcorp.com/English/home/default.aspx
Brunswick House First Nation: http://www.brunswickhousefirstnation.com/
Chapleau Cree First Nation: http://chapleaucree.ca/
Chapleau Ojibwe First Nation: http://www.chapleauojibwe.ca/index.html
Source URL: https://www.jewellerybusiness.com/news/goldcorp-partners-with-first-nations-on-ontario-mine-development/
---