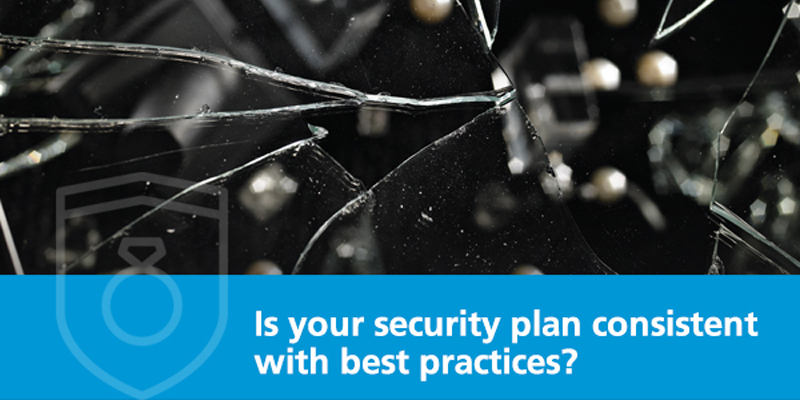 Often times, weak points in a jewellery business's security aren't apparent until they become the main factor contributing to a loss.
These weak points usually equate to lapses in procedural security where employees don't follow best practices, such as showing one item at a time or requiring identification before showing merchandise. While these procedures are effective for theft prevention, particular attention to physical and electronic security is needed to prevent highly impactful crimes like smash-and-grab robberies and rooftop burglaries.
In order to optimize your security, you need to:
Consider what specific security features to analyze
Recognize what the common features are and why they may present extra risk
Understand what features are recommended and what their additional benefits are
Identify your weakest features and implement the recommended upgrades
It might be difficult to determine whether or not your security plan is consistent with best practices, but here's the good news: you can attend a webinar hosted by an expert to learn more.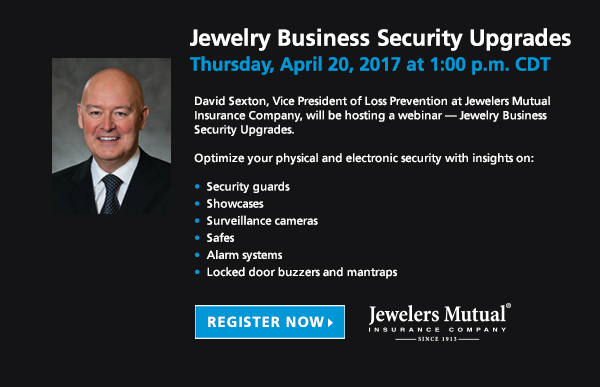 All information listed in this section was submitted by Jewelers Mutual Insurance Co..
Kenilworth Media Inc. cannot assume responsibility for errors of relevance,
fact or omission. The publisher does not endorse any products featured in this article.