IGI acquired by Chinese investment group
September 14, 2018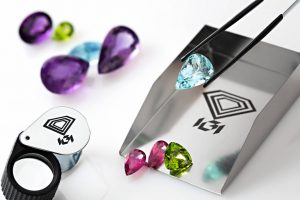 Fosun[2], a Chinese investment and operating conglomerate, has acquired 80 per cent of the International Gemological Institute[3] (IGI) in a move the institute says will support future growth.
"The diamond and gemstone industry is growing steadily and the interest of this large conglomerate to invest in IGI shows the confidence it has in our industry," said Roland Lorie, CEO of IGI. "By combining our resources, we are more equipped than ever to continue to provide consumers and retailers with the information and assurance they need to navigate their jewellery-buying decisions."
Established in 1975, IGI offers gemmological training, diamond grading, and gem and jewellery certification through 23 laboratories and schools worldwide. Prior to the acquisition by Fosun and its consumer holding company Yuyuan, the group was managed by Lorie, his partners Herman and Marc Brauner, and Jerry Ehrenwald.
Going forward, the remaining 20 per cent of economic interest in IGI will be retained by Lorie and his family, with Lorie continuing to manage the group and develop growth strategies. Co-CEO Marc Brauner has decided to leave the organization, along with his eldest son Youry, but says the acquisition allows him to depart on a high note.
"At a time of industry challenges, partnering with a well-funded and visionary group such as Fosun can be considered the crowning achievement of my career with IGI, and will uniquely position IGI for a bright future," he said. "I will always fondly remember my years of service in the family enterprise."
Endnotes:
[Image]: https://www.jewellerybusiness.com/wp-content/uploads/2018/09/©InternationalGemologicalInstitute_Colored-stones.jpg
Fosun: http://ir.fosun.com/phoenix.zhtml?c=194273&p=irol-IRHome
International Gemological Institute: http://igi.org/
Source URL: https://www.jewellerybusiness.com/news/igi-acquired-by-chinese-investment-group/
---