Jewellery Business columnist captures KRW nod
by eyetee | May 22, 2012 12:33 pm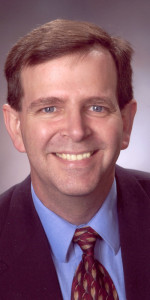 Jewellery Business
bench tips writer Tom Weishaar has been nominated for a Kenneth R. Wilson (KRW) award for the second year in a row.
 
Weishaar's 2011 six-part series on stone-setting techniques was nominated in the 'Best How-to Article or Series of How-to Articles' category.
"The KRW nomination offers me hope that I might be doing something right," Weishaar said. "Maybe this honour will encourage a young jeweller to read one of my articles. If they do, then I hope it helps.
"A respected art professor once told me, 'The first 10,000 pieces are the hard ones' and he was absolutely correct. Becoming a bench jeweller was not easy. I learned by ruining a lot of jewellery. I was even sued over a mistake I made early on in my career. I still make mistakes, but after 35 years, there are fewer now. A few years ago, I decided to write about making jewellery so that I might help teach young bench jewellers to avoid the errors I made. This nomination makes me think maybe I would have made a good teacher. I guess in a way Jewellery Business has become the classroom I never entered."
Now in its 58th year, the awards recognize excellence in 20 written, visual, special, and online categories.
More than 600 individual entries were submitted for consideration. Eighty-eight volunteer judges nominated 152 submissions from 57 different Canadian business-to-business publications.
Gold, silver, and honourable mention awards will be presented at The Carlu in Toronto on June 7 at an awards gala ceremony.
Endnotes:
[Image]: http://www.jewellerybusiness.com/wp-content/uploads/2012/05/SB_Tom-Weishaar.jpg
Source URL: https://www.jewellerybusiness.com/news/jewellery-business-columnist-captures-krw-nod/
---